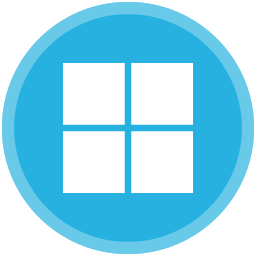 Windows 10
Learn by doing—not watching—with interactive simulations.
Course Includes
Certificate of Accreditation
4.0 Credit Hours
Interactive Tutorials & Skills Assessments
Student manual, instructor guide, & practice files
What you'll learn:
Work with multiple windows, apps, and desktops.
Organize files and folders with File Explorer.
Use the internet with Edge web browser.
Personalize Windows 10 to your preferences and adjust privacy settings.
Proven Learning Method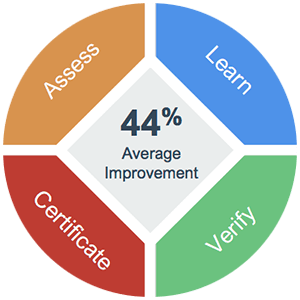 Skill
Assess
Learn
Verify
Improvement

Windows 10

Complete Course to Display Score

The Start Menu

Click To Try

Not Started
Not Started
Not Started
Notifications Pane and Action Center
Not Started
Not Started
Not Started
Cortana
Not Started
Not Started
Not Started
Edge
Not Started
Not Started
Not Started
Use Multiple Desktops
Not Started
Not Started
Not Started
Tablet Mode
Not Started
Not Started
Not Started
The Settings App
Not Started
Not Started
Not Started
Quick Access
Not Started
Not Started
Not Started
Quick Assist
Not Started
Not Started
Not Started
Windows Ink
Not Started
Not Started
Not Started
Windows Hello
Not Started
Not Started
Not Started
Starting Windows
Open Apps
Program Windows
Connect to a Network
Install Apps from the Windows Store
Shut Down your Computer
Command Controls
Resize and Move Windows
Switch Between Windows
Update Apps
Uninstall Apps
File Explorer
Organize Folders and Files
Libraries
Find Files
OneDrive Files
File Explorer Views
Compressed Folders
Desktop Icons and Shortcuts
Recycle Bin
Backgrounds and Colors
Customize the Taskbar
Move and Resize the Taskbar
Personalize the Lock Screen
User Accounts
Add and Remove Devices
Windows Update
Task Manager
Improve Battery Life
Back Up Data
System Restore
Make Windows Secure
Privacy Settings