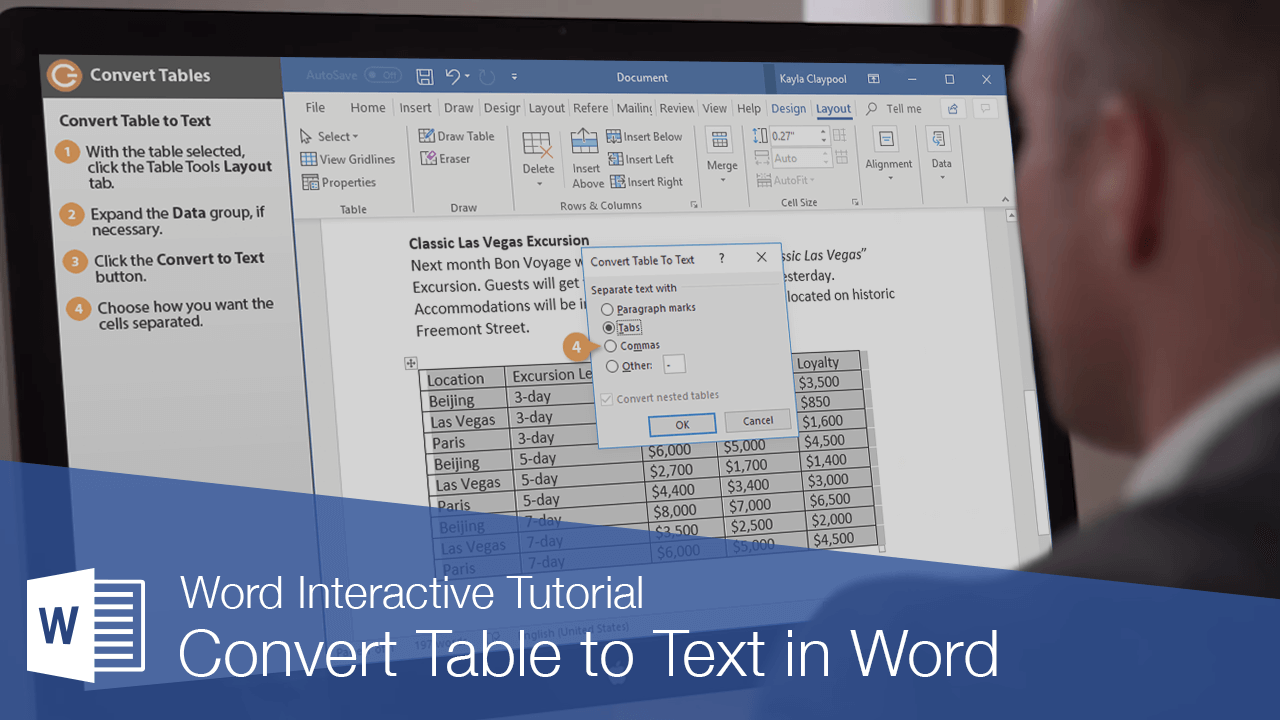 You don't need to create a table from scratch every time. You can convert a selection of existing text into a table, as long as it's properly formatted. You can also convert an existing table into regular text, in case you want to keep the data but don't need it in a table.
If you have a lot of text already formatted properly, you can quickly turn it into a table.
The selected text is automatically turned into a table.
You can also convert an existing table back into plain text. This frees up the text from the table, so that you can keep the table's data without the strict table formatting.
With the table selected, click the Layout tab.
Expand the Data group, if necessary.
Click the Convert to Text button.

Choose how you want the cells separated.

You can separate the columns with new paragraph marks, tabs, or commas. You could also specify another custom separator.

Click OK.
The table is converted back to text.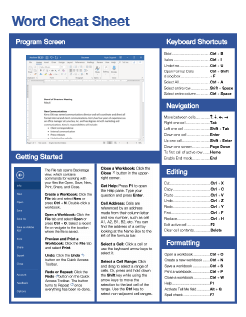 FREE Quick Reference
Click to Download
Free to distribute with our compliments; we hope you will consider our paid training.