Teams keeps track of all the calls that you make and receive. You can see who you called, who called you, and when those calls took place.
If you're trying to remember when you had a certain call, or who it was with, you can check your call history.
Click the Calls button on the App bar.
Click History in the List pane.
All your past calls are displayed.
The first column of the Content pane displays the contact the call was with. Next, you can see whether that call was incoming, outgoing, or missed. To the right of the call type, the duration and time of the call appears.
If you see that you missed a call, or just want to follow up with someone you talked to earlier, you can call someone back right from the call history.
Double-click a call in the history.
A new call is placed to that contact.
If you want to follow up with a call in your call history, but another call isn't necessary, you can start a chat with someone from your history instead.
Click a call's More Actions button.
Select Chat.
A new chat is started with the contact.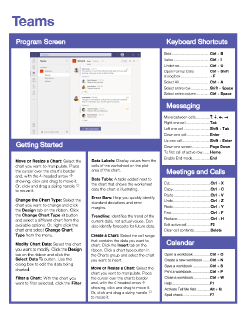 FREE Quick Reference
Click to Download
Free to distribute with our compliments; we hope you will consider our paid training.