If you're having a productive meeting, you can take notes to capture main points without leaving the meeting window.
You can start taking meeting notes by opening the Meeting Notes pane.
Adding more sections to a note can heklp you keep separate topics organized.
After a meeting has concluded, you can check the notes that were taken to refresh your memory as an attendee or get caught up if you missed it.
View the team channel or chat the meeting took place in.
Click the Meeting Notes tab.

If a channel has held multiple meetings where notes were taken, they'll be saved as separate notes pages.

Click the Expand Wiki menu button.
Select another page.
The selected notes page is displayed.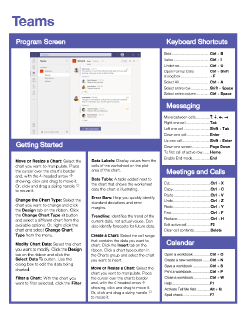 FREE Quick Reference
Click to Download
Free to distribute with our compliments; we hope you will consider our paid training.