A team is a group of people within your organization working together for something specific. You may have a team for a specific project, for your entire department, or maybe even your entire organization. You can be a member of any number of teams. For example, your organization may have separate teams for each department, with some people being members of multiple teams.
Teams are made up of channels, which are conversations on specific aspects of what the team is working towards. For example, a Marketing team may have one channel for work on the company website, and another channel to coordinate for an upcoming trade show. A team can have any number of channels, including the default General channel. Everything that happens in a team—conversations, file sharing, or meetings—takes place in a channel.
Click the Teams button in the App bar.
Click the Join or create a team link.
Search for a team, select one from the list, or enter the team code.

Click the Join Team button.
Once you join a team, it will appear in the Teams list, with the channels in that team appearing below it.
If it's your first team, that team's General channel will automatically open. Otherwise, you can select a team channel in the List pane to view it.
If you have the proper permissions from your organization's administrators, you can create new teams that others will be able to join.
Click the Join or create a team link at the bottom of the Teams list pane.
Click the Create team button.

When you create a team, you have the option to base it on an existing Office 365 group, which will automatically include everyone from the group in the team. Instead, let's create one from scratch.

Click Build a team from scratch.

Select a privacy level for who will be allowed to join the team.

Private: Requires invitations to join.
Public: Can be joined by anyone in your organization.
Org-wide: Will automatically include everyone in your organization.

Enter a team name.
Enter a team description.
Click Create.

(Optional) Add members to the team by entering their names in the text field, then clicking Add.

You don't need to invite everyone at this step, since you can add more people later.

Click Close.
The team is created, and if public, will appear for everyone in your organization as an option to join.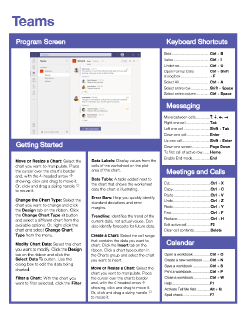 FREE Quick Reference
Click to Download
Free to distribute with our compliments; we hope you will consider our paid training.