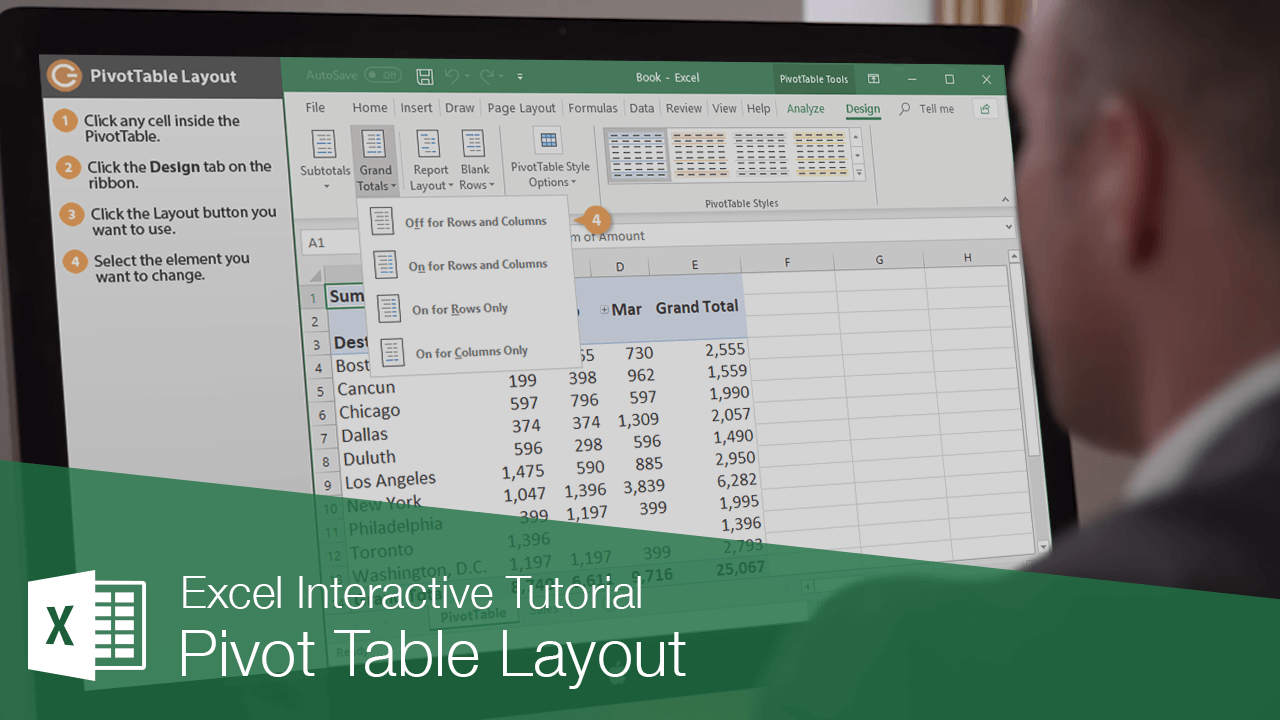 There are several options for altering the layout of your PivotTable. The Layout group on the Design tab allows you to change what elements appear on the PivotTable.
Click any cell inside the PivotTable.

The Analyze and Design tabs appear under PivotTable Tools on the ribbon.

Click the Design tab on the ribbon.

The Layout group has options to change which elements appear in your PivotTable.

Subtotals: Click to show or hide subtotals, and to specify where to show them.
Grand Totals: Click to show or hide grand totals, and to specify whether they appear for rows, columns, or both.
Report Layout: Show the PivotTable in compact, outline, or tabular form.
Blank Rows: Insert or remove a blank line between each grouped item in the PivotTable.

Click the Layout button for the element you want to update.

A list of options appears, depending on the button that was selected.

Select an option from the list.
The PivotTable layout is updated based on your selection.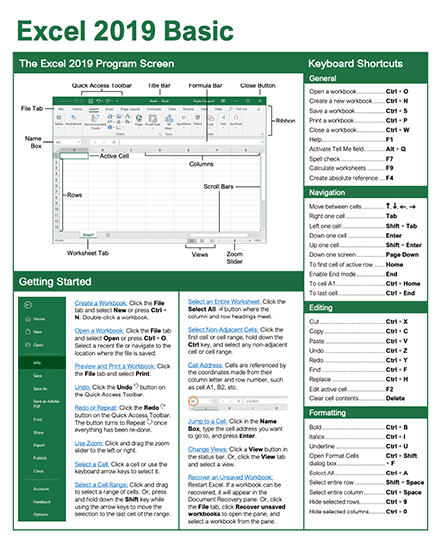 FREE Quick Reference
Click to Download