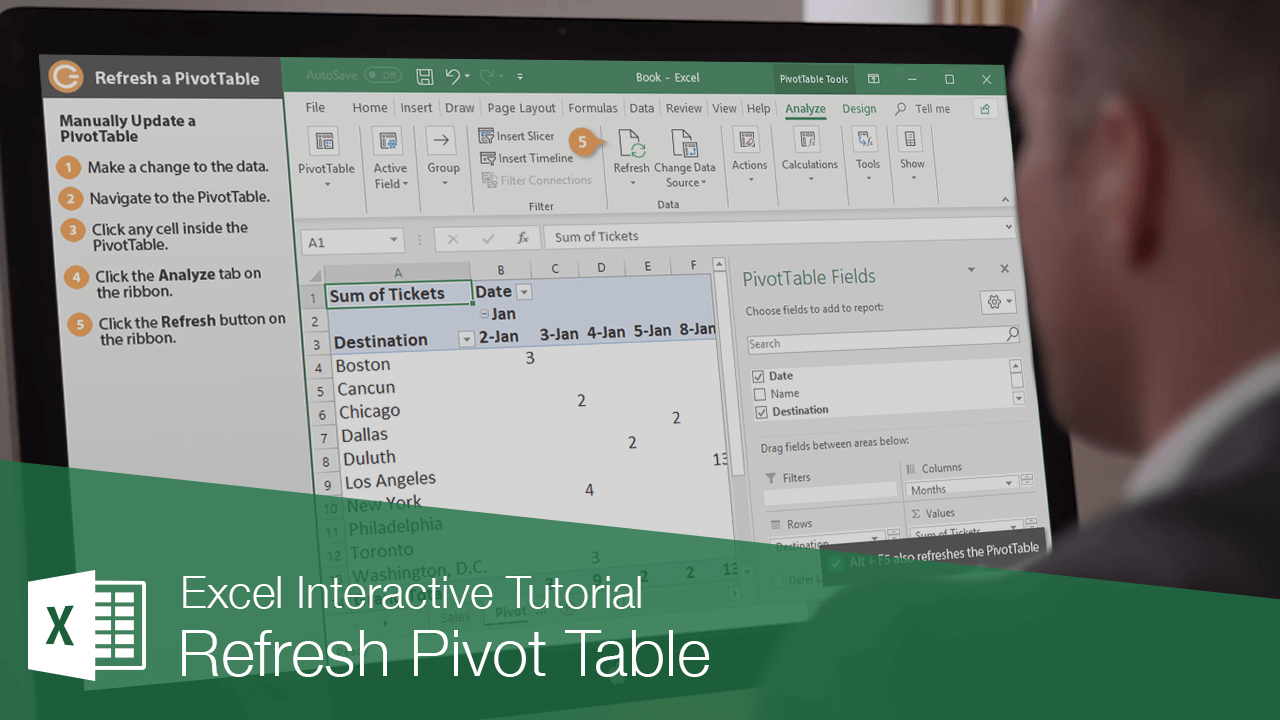 If you make changes to the source data a PivotTable is based on, the PivotTable isn't automatically updated. Instead, you must manually refresh the PivotTable anytime you change its underlying source data.
Make a change to the PivotTable's source data.

Navigate to the PivotTable.
Click any cell inside the PivotTable.

The PivotTable Tools are displayed on the ribbon.

Click the Analyze tab on the ribbon.
Click the Refresh button.

Alt + F5 also refreshes the PivotTable.
The PivotTable is refreshed and pulls in any changes made to the source data.
If you have more than one PivotTable in your workbook and you want to update them all at once, instead click the Refresh button's list arrow and select Refresh All from the menu.
You can also have Excel refresh the PivotTables in a workbook when a file opens
Click the PivotTable button on the Analyze tab.
Click Options.

The PivotTable Options dialog box displays. In addition to setting the PivotTable to refresh when opened, there are also various options here for PivotTable settings, such as assigning a name; changing the layout, format, and display settings; and adding alt text.

Click the Data tab.
Check the Refresh data when opening the file check box.
Click OK.
Now any PivotTables in the workbook will automatically refresh each time you open the file.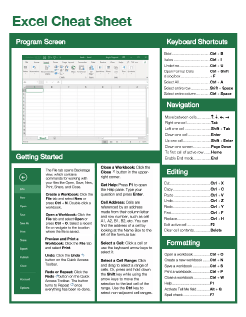 FREE Quick Reference
Click to Download
Free to distribute with our compliments; we hope you will consider our paid training.