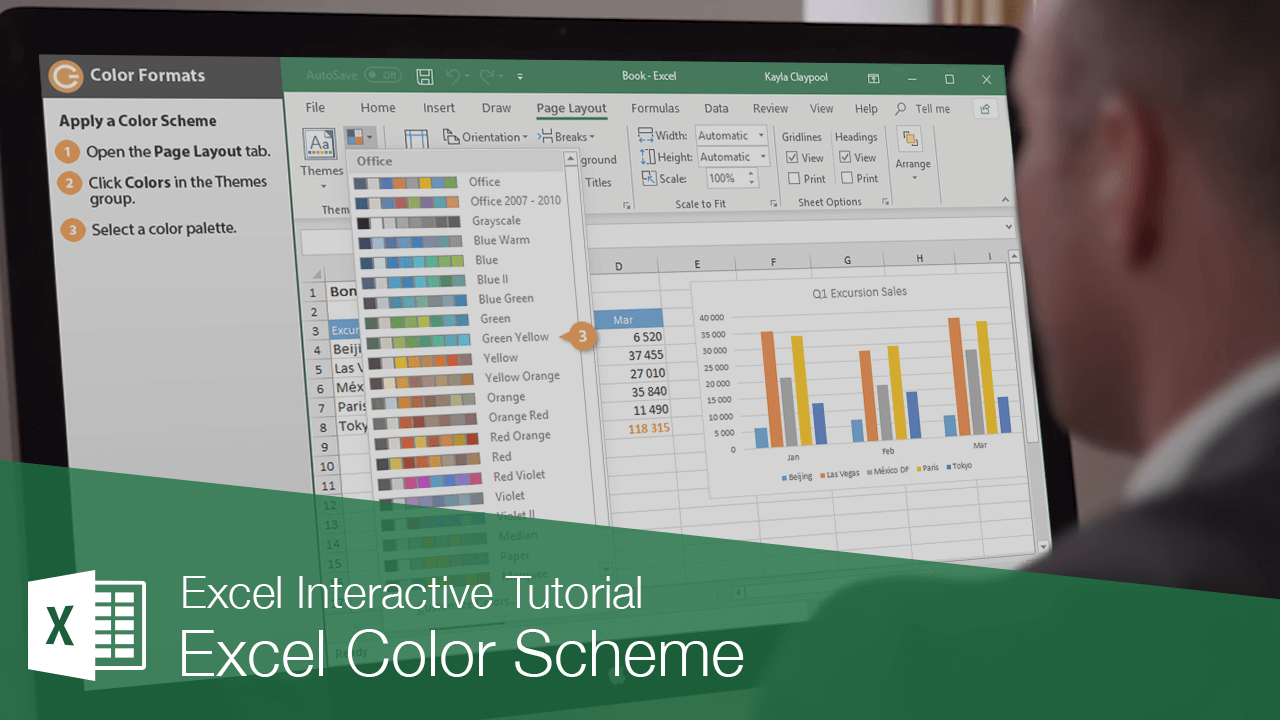 You can quickly customize the look of your spreadsheet by using color schemes. A color scheme is a set of eight coordinating colors used in formatting text and objects in the worksheet.
Click the Page Layout tab.
Click the Colors button in the Themes group.

Each color scheme listed here shows a small preview of the colors in that set. Any text, shapes, or SmartArt graphics using theme colors will be affected by a change here.

Hover over a palette to see a preview of what it will look like applied to your spreadsheet.

Select a color palette.
The worksheet's colors are updated. Anything set to use theme colors, such as heading text or shapes, will be updated. This palette will now be available anywhere you're selecting color formats in your spreadsheet.
You can create your own color set to give your document a fresh, unique look or comply with your organization's brand standards.
Click the Page Layout tab.
Click the Colors button in the Themes group.
Select Create a Custom Color Scheme button.

The Create New Theme Colors dialog box appears where you can modify any of the 12 coordinating theme colors.

You can switch the colors with another from the current theme or a variant of one of those colors.

If you'd prefer to create a new color set entirely, rather than shuffling existing theme colors around, you can.

Set the theme colors.
Enter a name for your color palette.
Click Save.
The new color set is saved and automatically applied. You can click the Colors button again to see your custom color scheme in the menu. The custom color scheme is available in all spreadsheets as well as other Office applications.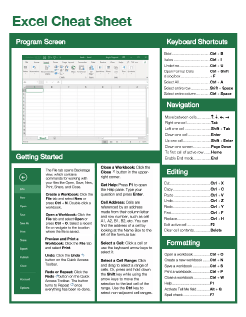 FREE Quick Reference
Click to Download
Free to distribute with our compliments; we hope you will consider our paid training.