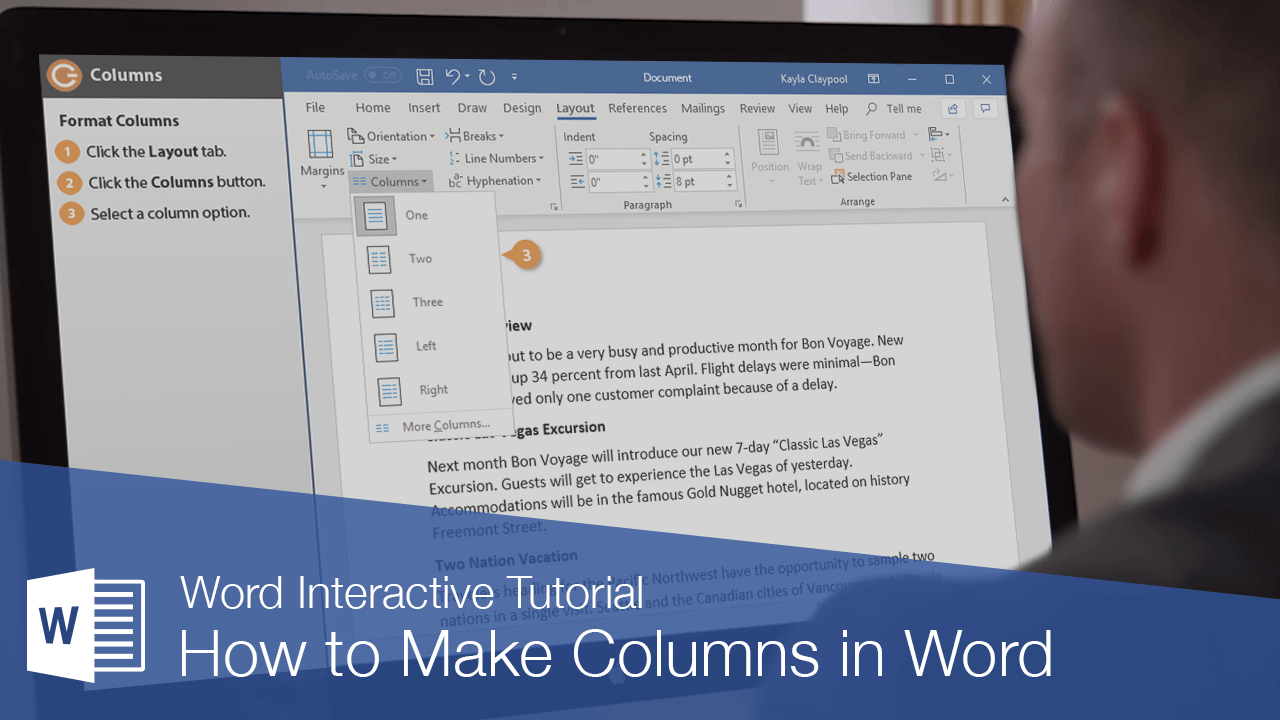 If you have a document that is pretty text-heavy, like a newsletter or magazine, you can format it in columns to make it a little easier to read. When using columns, you can also control where a new column begins using column breaks.
Select a column option.
The column layout is applied.
Select More Columns to manually configure your column layout from the Columns dialog box.
Inserting a column break ends the current column, moving the text cursor and any text after it to the top of the next column.
Click where you want to insert the column break.
Click the Breaks button on the Layout tab.
Select Column.
The column break is inserted, and the cursor moves to the beginning of the next column.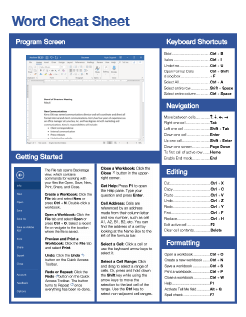 FREE Quick Reference
Click to Download
Free to distribute with our compliments; we hope you will consider our paid training.