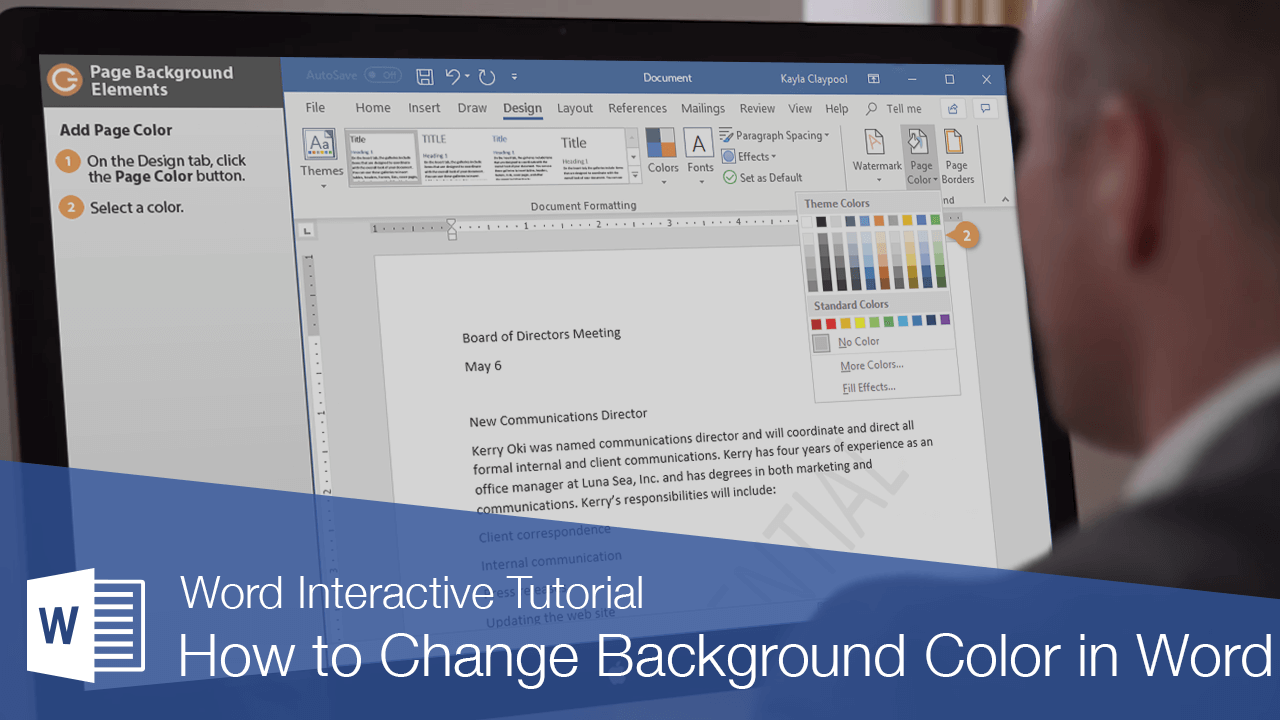 You can dress up pages in a document with page borders and background settings. You can line the margins of your pages with borders to give them finished edges or to make certain pages stand out, and you can even create your own page designs using colors and watermarks.
A watermark is a faint message or image that indicates a document should be specially treated. It does not obscure text on the page.
Click the Design tab.
Click the Watermark button.

You can choose a built-in watermark from a category such as Confidential, Disclaimers, or Urgent, or you can create a custom watermark.

Select a watermark.
It's applied to every page in the document, set behind the text.
You can also add a background color to your document. This color will only appear in digital copies of the document—Word will not print the page color.
On the Design tab, click the Page Color button.
Select a color.
Page color won't be printed; it will only appear when viewed digitally—as a Word document, PDF, or web page.
Finally, you can add page borders along the margins to give it a finished look.
On the Design tab, click the Page Borders button.

Using the Borders and Shading dialog box, customize how you want the border to look.

Select a border style from the Style list.

You can choose from a variety of solid lines, dotted and dashed lines, and patterns.

Select a border color.
Select a border width.

Choose which sides of the page will have a border by clicking the top, bottom, and/or sides of the preview.
Choose which sections of the document will have the border.

You can choose the whole document, just this section, just the first page in this section, or every page in the section but the first page.

Click OK.
The border is added to the selected pages.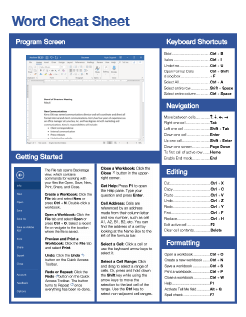 FREE Quick Reference
Click to Download
Free to distribute with our compliments; we hope you will consider our paid training.