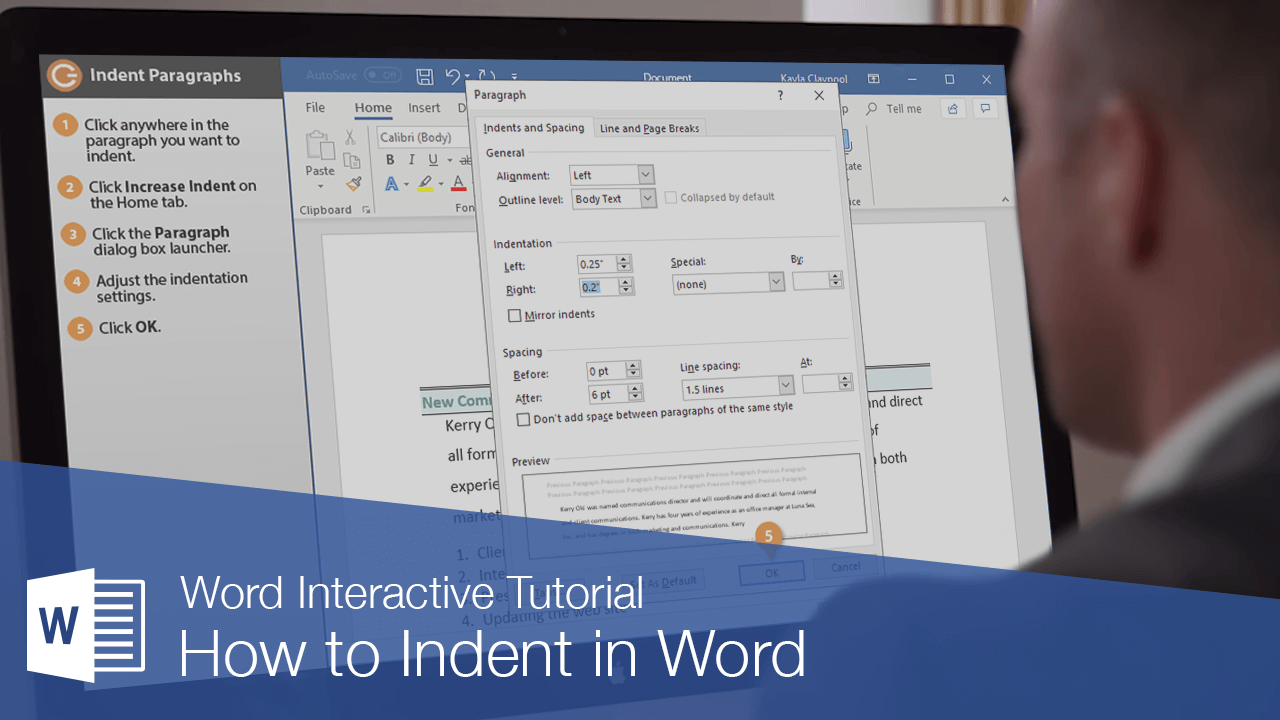 Indenting adds blank space between the page margin and the paragraph text. Long quotations, lists, and bibliographies are a few examples of paragraphs that are often indented.
The most common type of indent is a left indent, where text is indented in half-inch increments from the left margin. You can quickly add or remove this type of indent from the Home tab.
Click anywhere in the paragraph you want to change indentation.
Click the Increase Indent button or Decrease Indent button on the Home tab.
The paragraph's indent from the left margin is increased or decreased by 0.5" increments each time the button is clicked.
You can easily set a custom indent, specifying the exact amount of space between the text and margins on both the left and right sides.
Click the Paragraph dialog box launcher.

Adjust the indentation settings.

You can adjust the indentation on both the left and right sides of the paragraph.

Click OK when you're done to close the dialog box.
Click and drag the Left Indent marker or the Right Indent marker on the Ruler to adjust where the text will start and end on a line.

Besides the left and right indents, two special indents can be used in your paragraphs: hanging and first line indents. A first line indentation lets you indent the first line of a paragraph independently of the other lines. In hanging indentation, the first line of the paragraph remains against the left margin while the other lines in the paragraph are indented. Hanging indentations are often used in bibliographies or lists.
The selected paragraph will be set with the special indent.
Click and drag the First Line Indent marker on the ruler to adjust the first line indent or drag the Hanging Indent marker to adjust that indent.

Hanging indents are often used to visually separate items in a list. Many of the citation styles for bibliographies and works cited use hanging indents, including:
MLA (Modern Language Association)
CMS (Chicago Manual of Style)
APA (American Psychological Association)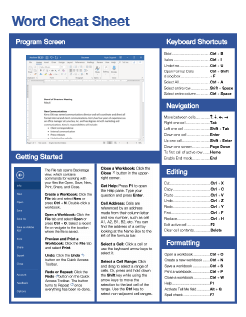 FREE Quick Reference
Click to Download
Free to distribute with our compliments; we hope you will consider our paid training.