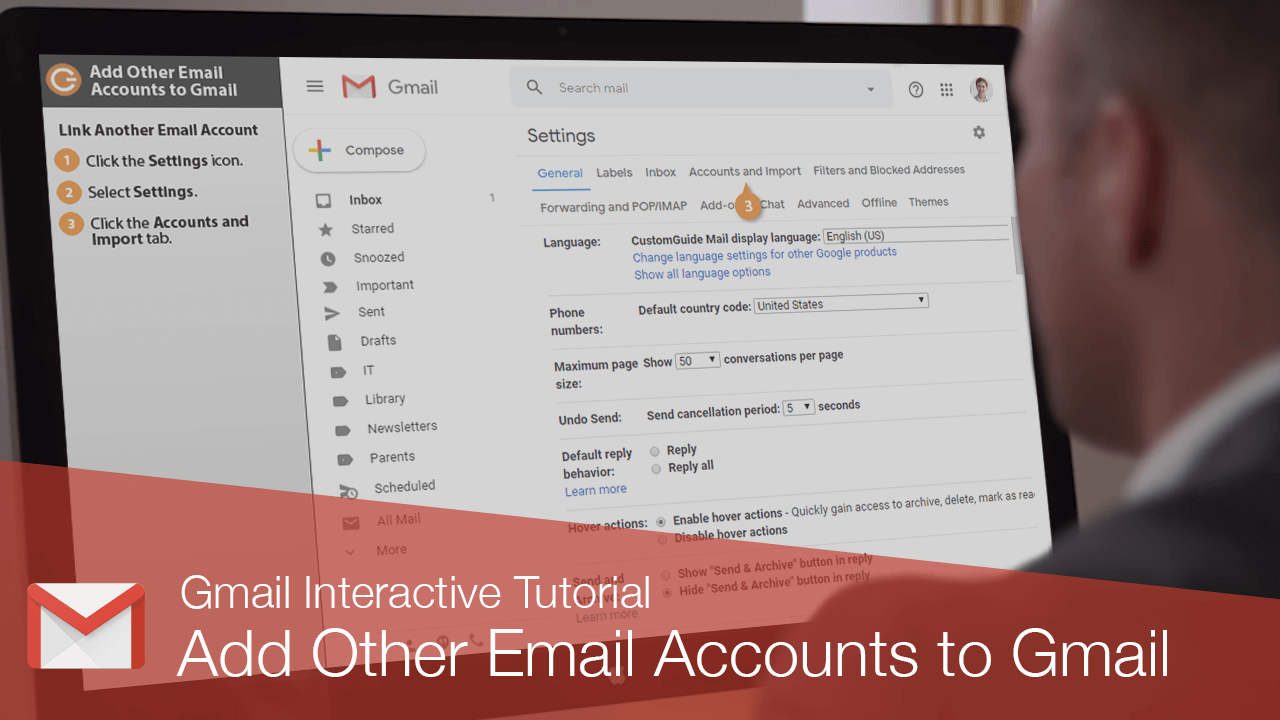 If you have another email account on a service that Gmail supports, you can use that email account inside Gmail. This allows you to see messages from both accounts together, as well as use Gmail's sorting and searching options. While not all email accounts are supported, most common webmail providers can be added to Gmail.
Click the Settings icon.
Select Settings.
Click the Accounts and Import tab.

This settings screen has a few options that sound similar, that all allow you to use another email account in different ways.

Send mail as allows you to send mail from Gmail using another email address.
Check mail from other accounts links another mail account to Gmail, allowing you to check mail from that account from within Gmail.
Grant access to your account gives another Gmail user limited access to your mail.

Click the Add a mail account link next to the Check mail from other accounts heading.
Enter your other account's email address, then click Next.

Here, you can either link the account or simply import email from the other account into your Gmail inbox and not enable the other features of linking.

Choose whether to link accounts or import emails, then click Next.
Enter your other account's password, then click Sign In.
Review the requested permissions and click Yes.
Click Close.
The other account is linked to your Gmail account, and you can now send and receive emails from that account through Gmail.
When you've linked another email account to your Gmail, you'll have the option to send mail from either account. The recipient will see whichever account you select as the sender of the email.
Click the Compose button to start a new email.

When you have more than one account, the From field will have a list arrow.

Click the From field list arrow.
Select an email address.
Now, when you send this email, it will be sent from the linked account's address, instead of your Gmail account.
Once you've linked another email account, you have some settings you can adjust to change how linked accounts work.
Click the Settings icon.
Select Settings.
Click the Accounts and Import tab.

After another account has been linked, some new settings will be available here.

The Send mail as section lists the accounts that you can send email as, with the default account labeled as default. You can click the make default link for another account to change the default.
Select a default reply behavior by selecting an option under the When replying to a message heading. You can reply from the email address that a message was sent to, or always reply from your default account.
Edit or Unlink accounts from the Check Mail from Other Accounts section.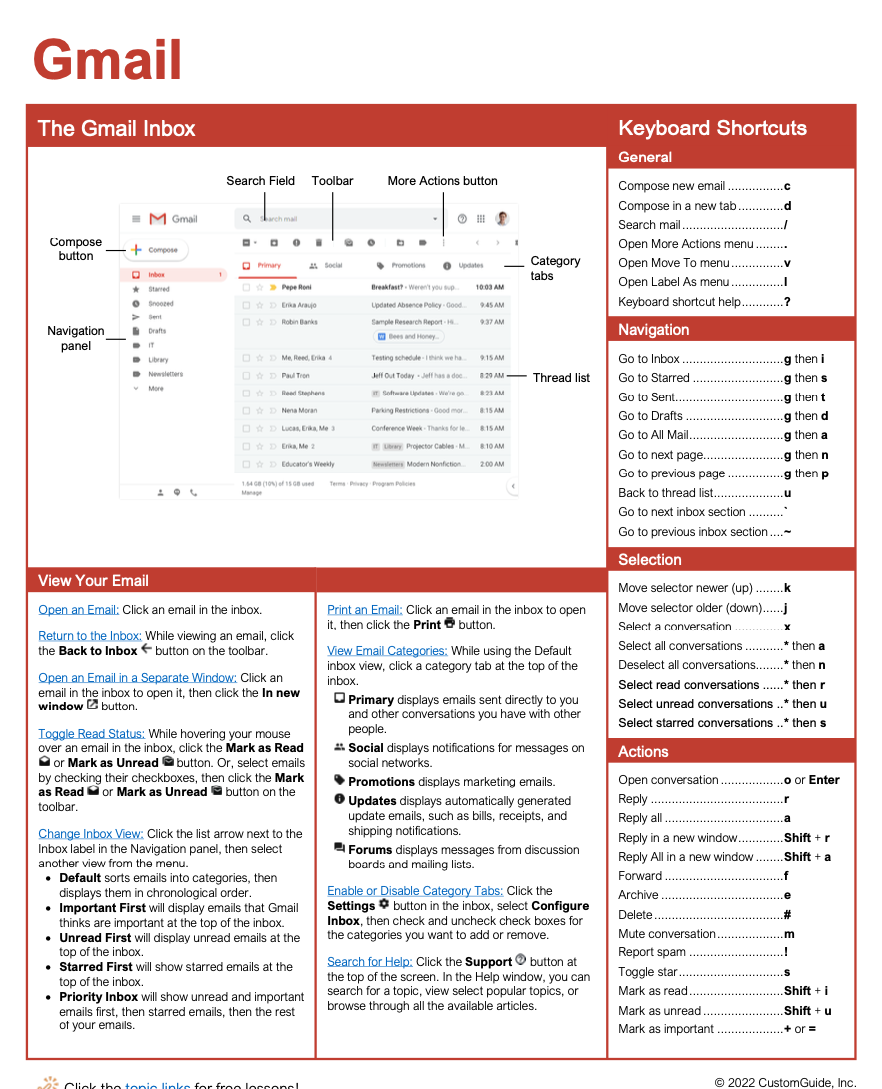 FREE Quick Reference
Click to Download
Free to distribute with our compliments; we hope you will consider our paid training.