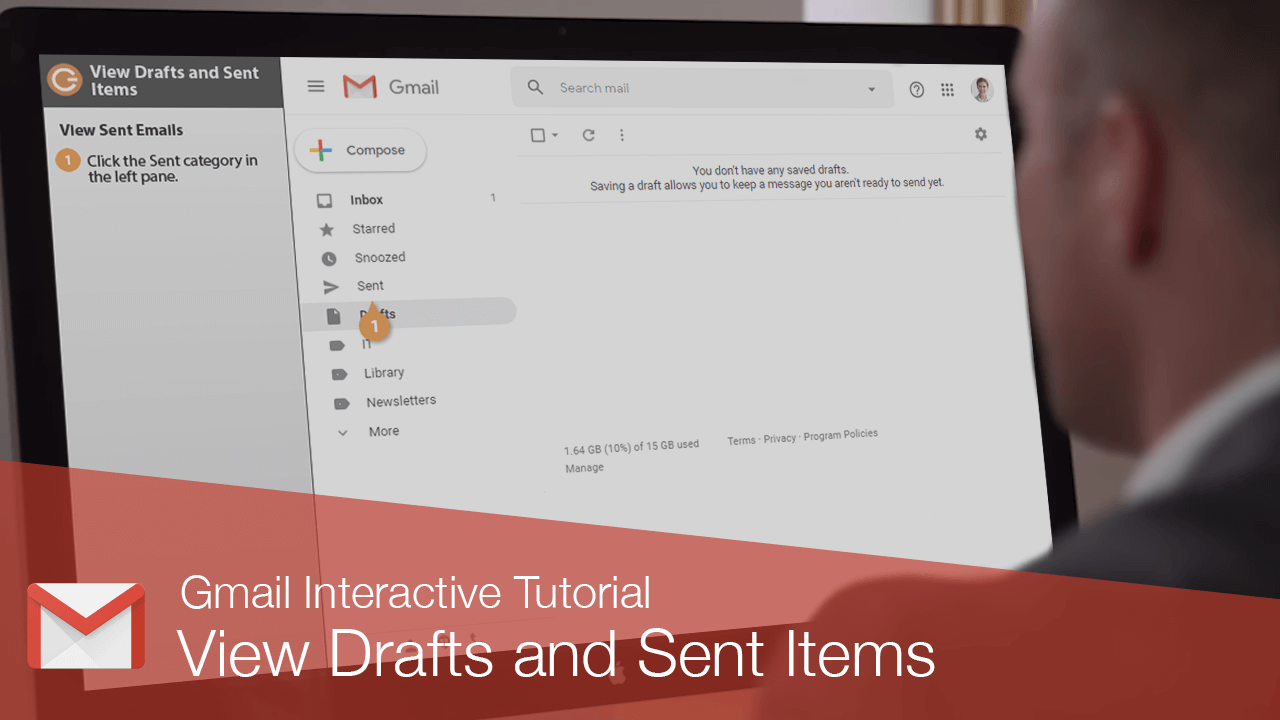 If you're not ready to send an email you're writing, you can save it as a draft to come back to later. Saving an email as a draft happens automatically—as soon as you start writing an email, Gmail begins saving it as a draft that gets updated as you type.
Close an email that you've started writing without sending it.
Closing an email without sending it automatically saves it as a draft.
Click the Drafts category in the left pane.
All of the emails that haven't been sent yet are shown here.
When you're able to finish writing an email that you started earlier, you can resume writing it so that you can finally send it.
Click an email in your Drafts.
Edit the message.

You have all of the same options when editing a draft that you did when first writing it.

Click Send.
The email is sent and is removed from your Drafts.
Once you send an email, you can find it again in the Sent view.
Click the Sent category in the left pane.
All of the emails you have sent are shown.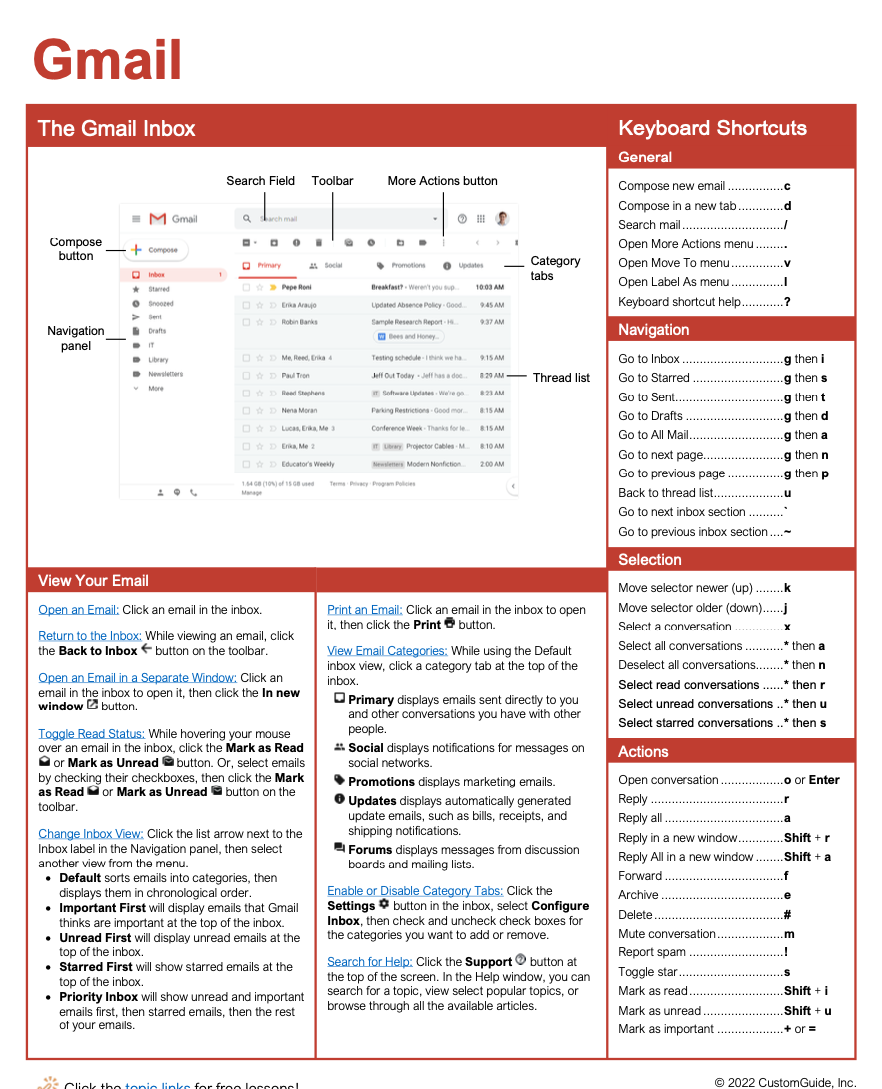 FREE Quick Reference
Click to Download
Free to distribute with our compliments; we hope you will consider our paid training.