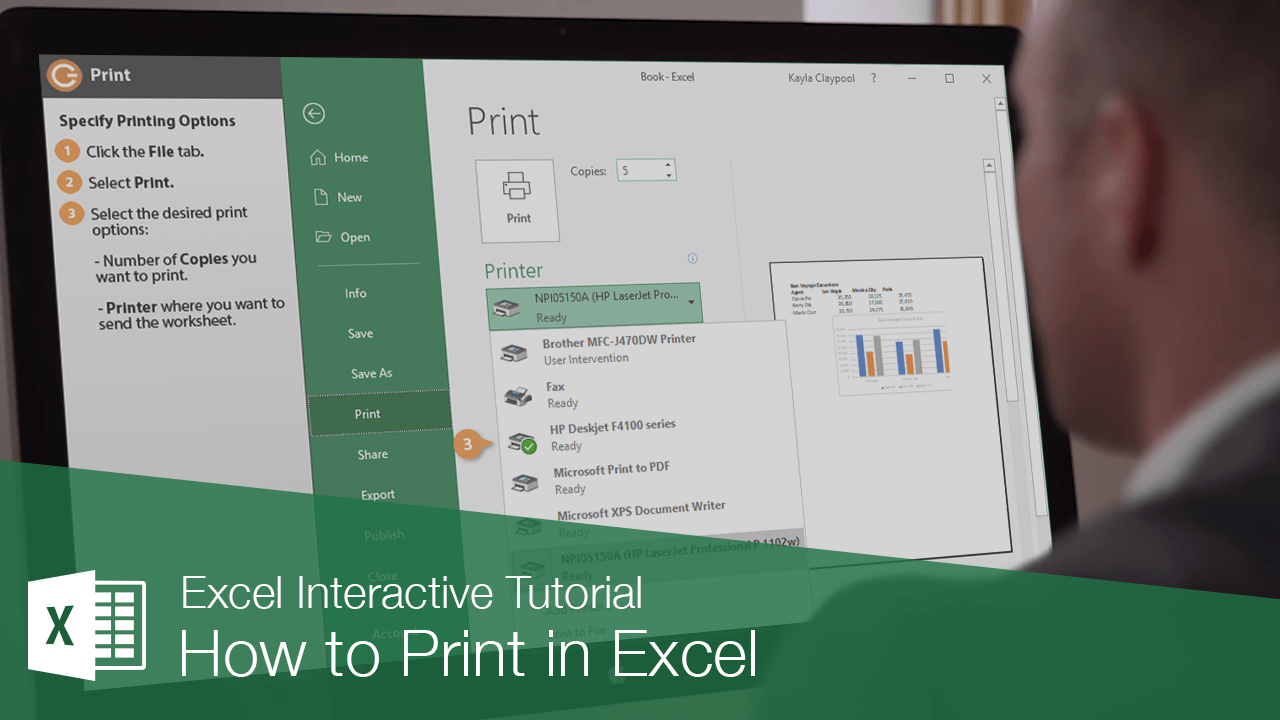 Once you've created a worksheet, and your computer is connected to a printer, you can print a copy. Before you do this, it's a good idea to preview how it's going to look.
You can preview and then print a worksheet as part of the same operation.
Click the File tab.

Select Print.

The Print tab is where you'll find the print preview.

Click Print.
Press Ctrl + P to quickly print a worksheet.
Sometimes you will want to specify more printing options, such as the number of copies to print.
Click the File tab.

Select Print.
Select the desired print options:

Number of Copies you want to print.
Printer where you want to send the worksheet.
Print Area you want to print.
Page Orientation

Click Print.
| Print Option | Description |
| --- | --- |
| | Specify the number of copies you want to print. |
| | Select the printer you want to use (if you have more than one). |
| | Print the active worksheet, the entire workbook, or a selection of cells. |
| | If you are printing multiple copies, you can select collation options. |
| | Select between portrait or landscape orientations. |
| | Select the paper size you want to print on. |
| | Adjust page margins. |
| | Reduce the print scale, to include more text on the printout. |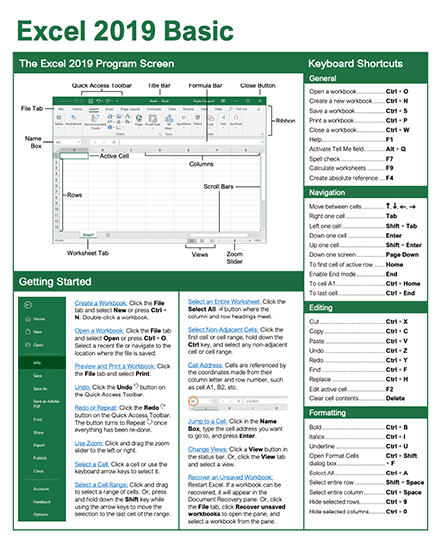 FREE Quick Reference
Click to Download