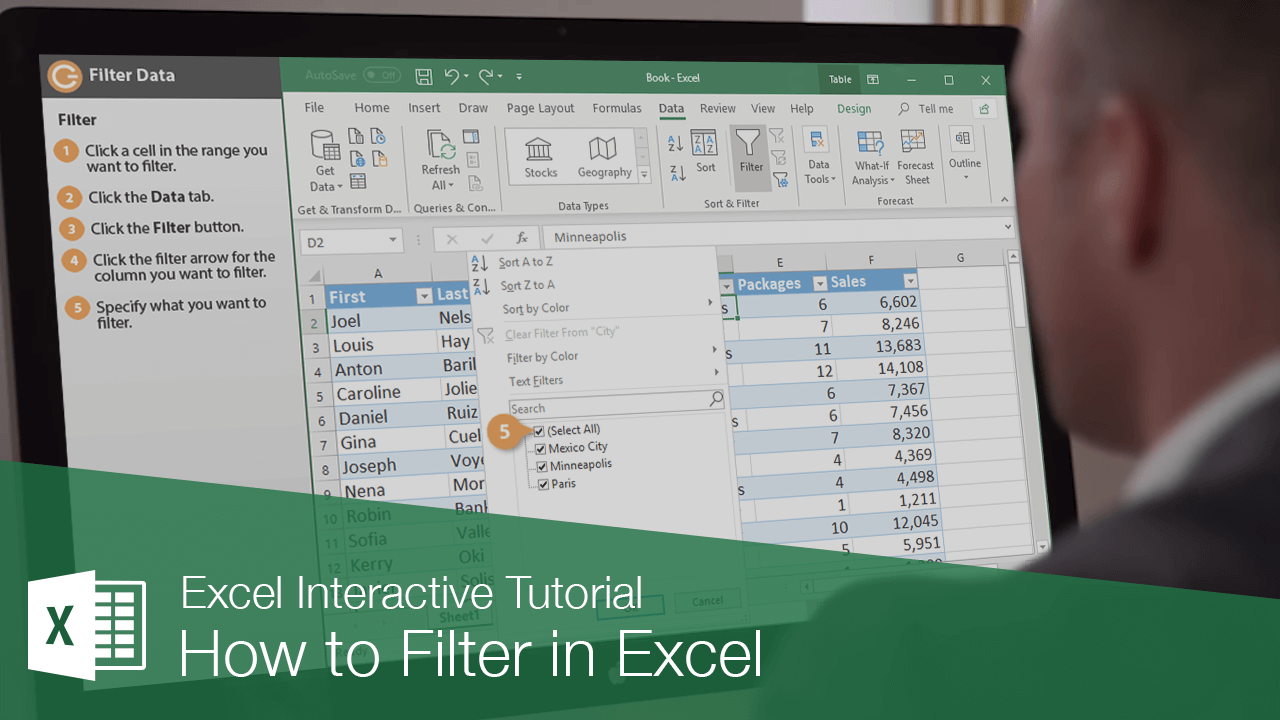 When you create a table, a filter button that looks like a list arrow is added to the header of each column in the table. You can use this arrow to filter the table columns; they remain available when you scroll down the list. You can filter by values such as text, numbers, or dates.
Click the filter arrow for the column you want to filter.

A list appears, displaying several options for sorting or filtering the table data. A check box will appear for each of the unique data entries for the selected field.

Select the check box(es) of the filter criteria you want to use.

You can also click in the Search field and type the criteria by which you want to filter, or click Text Filters to apply advanced filtering criteria.

Click OK.
Click the filter arrow for the column with a filter you want to clear.
Select Clear Filter From "Column Name."

You can also click the Filter button on the Data tab to toggle the filter off.
The filter is removed and all the data in that column is visible again.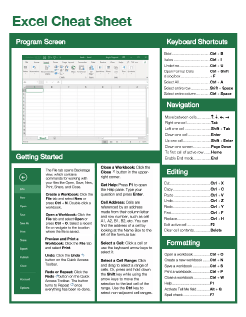 FREE Quick Reference
Click to Download
Free to distribute with our compliments; we hope you will consider our paid training.