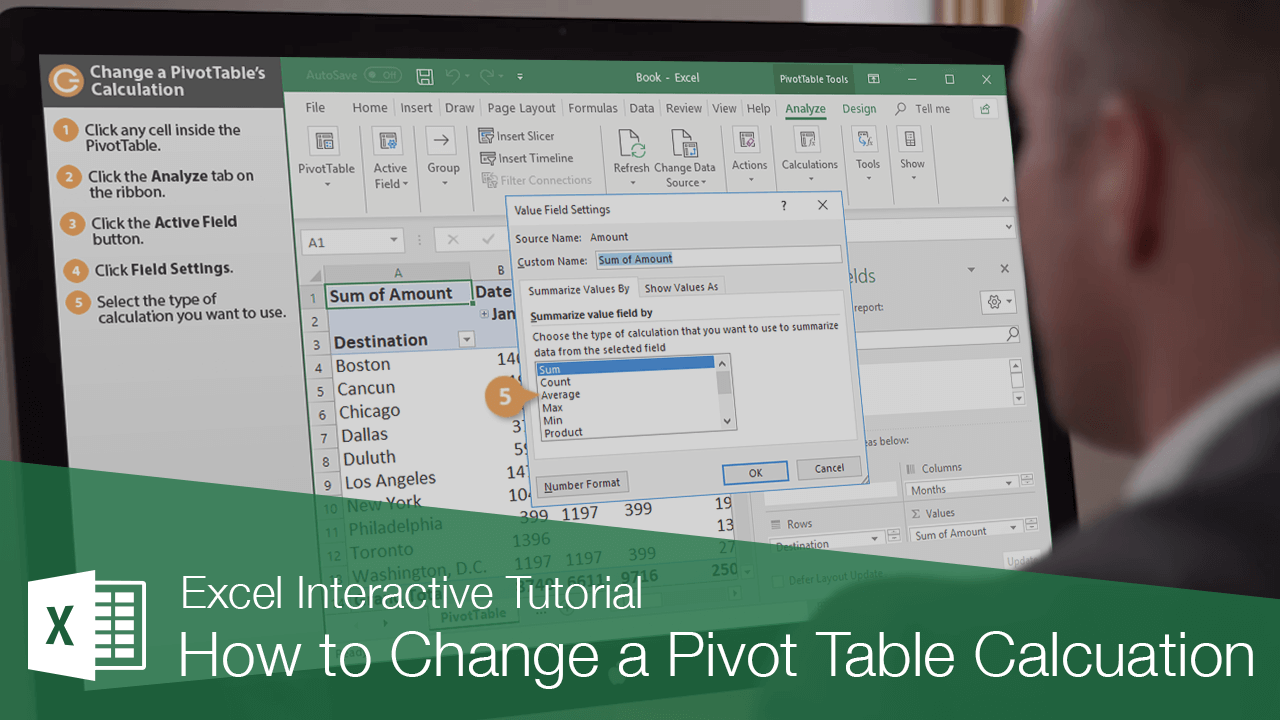 Besides adjusting the layout of your PivotTable data, you can also change how a PivotTable summarizes values. For example, you might want a PivotTable to display averages instead of totals.
Click any cell inside the PivotTable.
Click the Analyze tab on the ribbon.
Click the Active Field button on the ribbon.
Click Field Settings.

The Value Field Settings dialog box appears. From here, you can select calculation options including Sum, Count, Average, or Max, among others.

When a field containing numeric values is added to a PivotTable, Excel automatically calculates the sum.

Select the type of calculation you want to use.
Click OK.
The summarized data in the PivotTable changes to use the new calculation.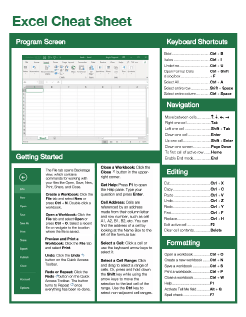 FREE Quick Reference
Click to Download
Free to distribute with our compliments; we hope you will consider our paid training.