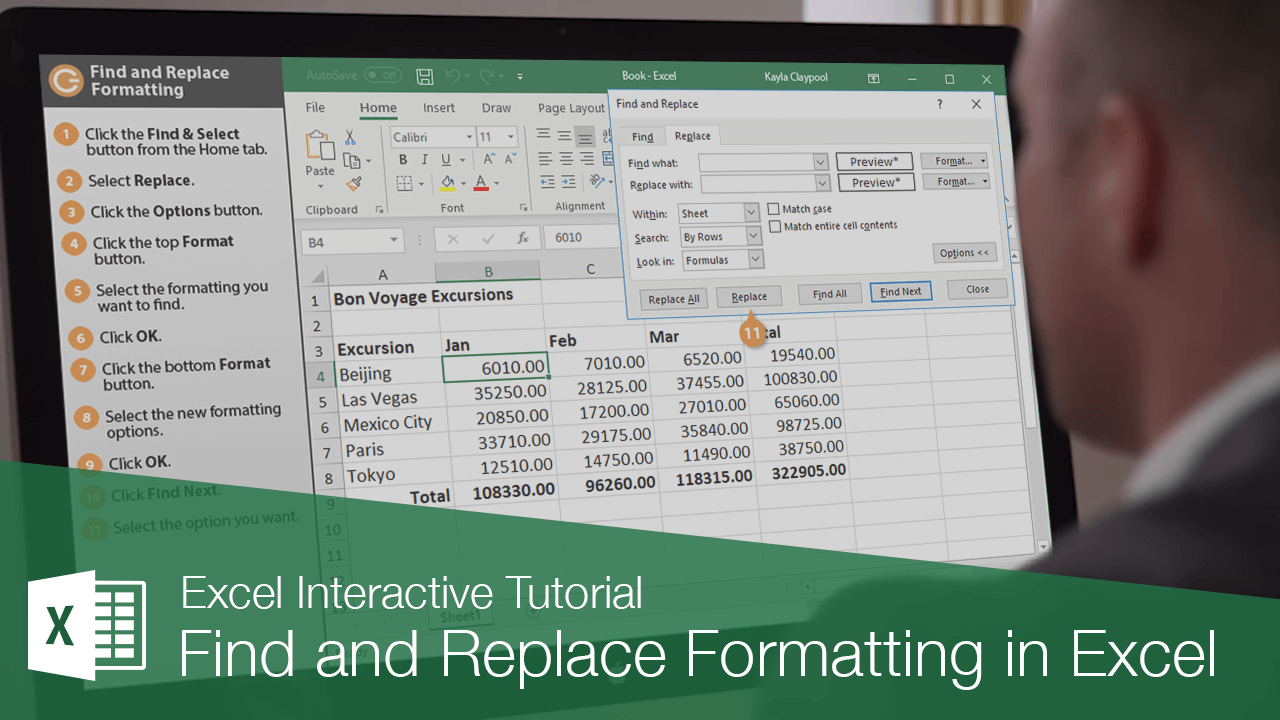 Excel's Find and Replace features can find and/or replace formatting in addition to text and information. Use the Find and Replace Formatting option when you want to change all instances of a particular formatting choice at once.
Click the Find & Select button on the Home tab.
Select Replace.

Press Ctrl + H to open the Find and Replace dialog box

Click the Options button.
Click the Find what: Format button.

The Find Format dialog box opens. Here you can select any type of formatting you want to look for in the workbook.

Select the formatting you want to find.
Click OK.

Click the Replace with: Format button.

Select the new formatting options you want to use.
Click OK.

Once the formatting options are set, you're ready to begin finding and replacing the formatting.

Select the Find or Replace option you want.

Click Find Next or Find All to locate the formatting you want replace before replacing it.
Click Replace to change cells one at a time.
Click Replace All to replace every instance of the formatting at once.

When you choose to replace all instances of the formatting, the dialog box lets you know how many replacements were made. Click OK.
Click Close.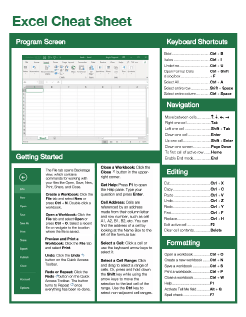 FREE Quick Reference
Click to Download
Free to distribute with our compliments; we hope you will consider our paid training.