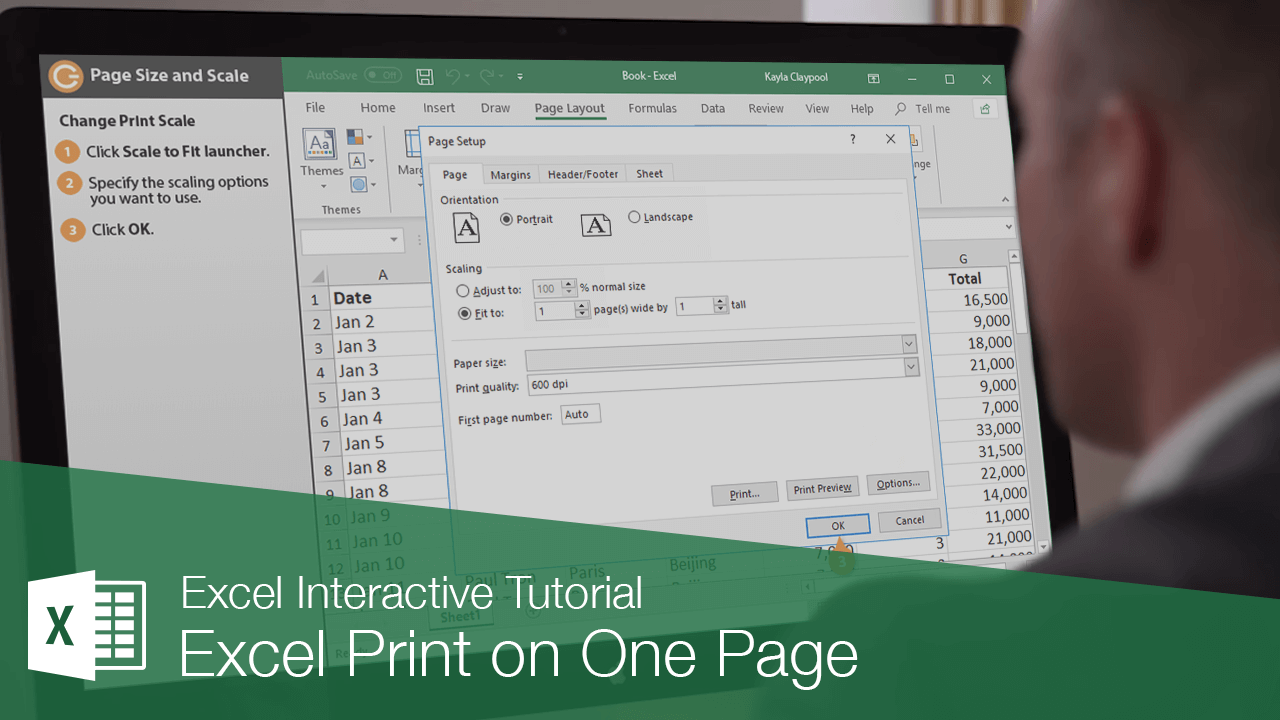 If you plan to print a worksheet on paper that isn't letter size, you'll need to select a different paper size in Excel. You can choose to adjust the scale of your printed worksheet so that the printed data stretches or shrinks to fit the number of pages you specify.
Most people normally print on standard letter-sized (8.5" x 11") paper, but Excel can print on many other paper sizes.
Click the Page Layout tab.
Click the Size button.
Select a page size.

If you don't see the paper size you need, select More Paper Sizes.
If you have a data range that's too wide or tall for a page, scale it to ensure it fits correctly.
Click the Page Layout tab.
Click the Scale to Fit dialog box launcher.

The Scaling section has two options you can choose from to adjust the worksheet's scale for printing:

Adjust to: Enter a percentage or use the arrow buttons to stretch or shrink the printed output to a percentage of its actual size.
Fit to: Specify the number of pages wide and tall you want the printed data to occupy. Excel will either shrink the data to fit on fewer pages or expand it to fill additional pages.

Specify the scaling options you want to use.
Click OK.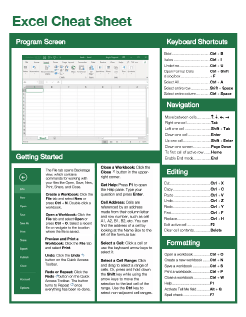 FREE Quick Reference
Click to Download
Free to distribute with our compliments; we hope you will consider our paid training.