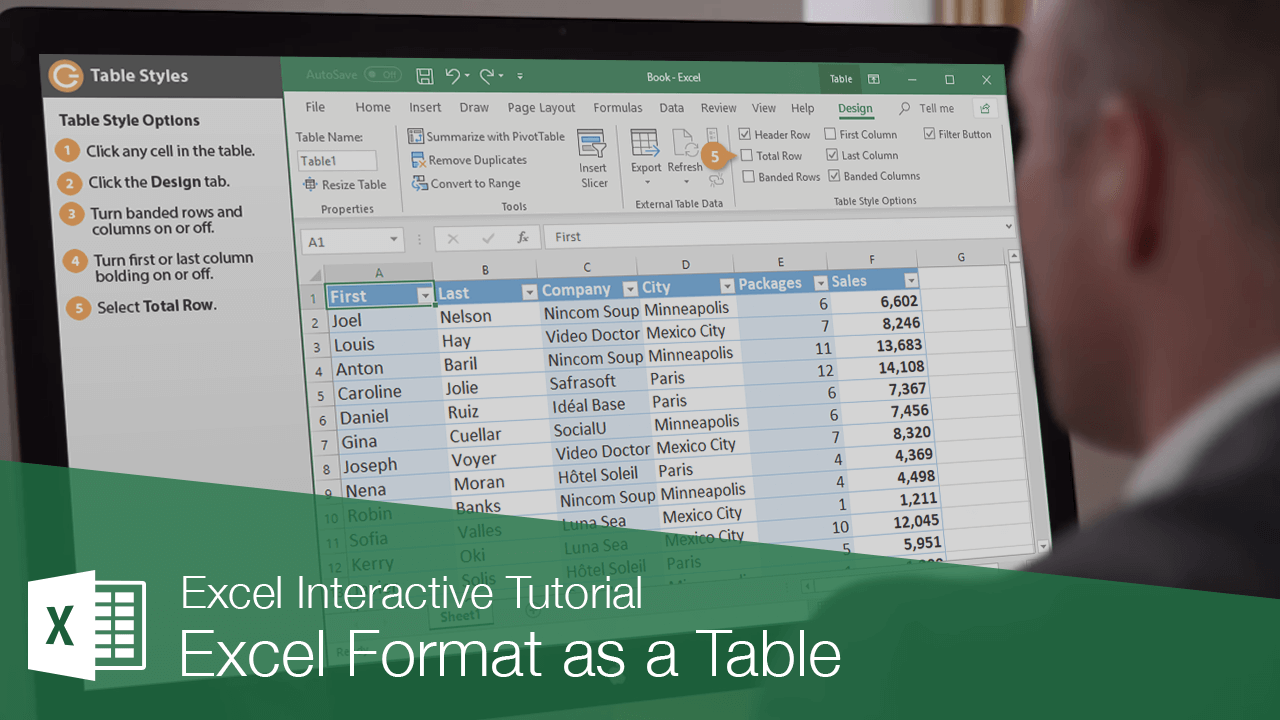 Besides applying table styles, you can format individual table style elements.
Click any cell in the table.
Click the Design tab.

The formatting options available in the Table Style Options group include:

Header Row: Toggles the table's header row on and off.
Total Row: Adds a total row to the bottom of the table. This option doesn't just change formatting, but also allows you to calculate values in the total row.
First/Last Column: Displays special formatting for the first or last columns in the table.
Banded Rows/Columns: Displays odd and even rows and columns differently for easier readability.

Select the option(s) you want to apply in the Table Style Options group.