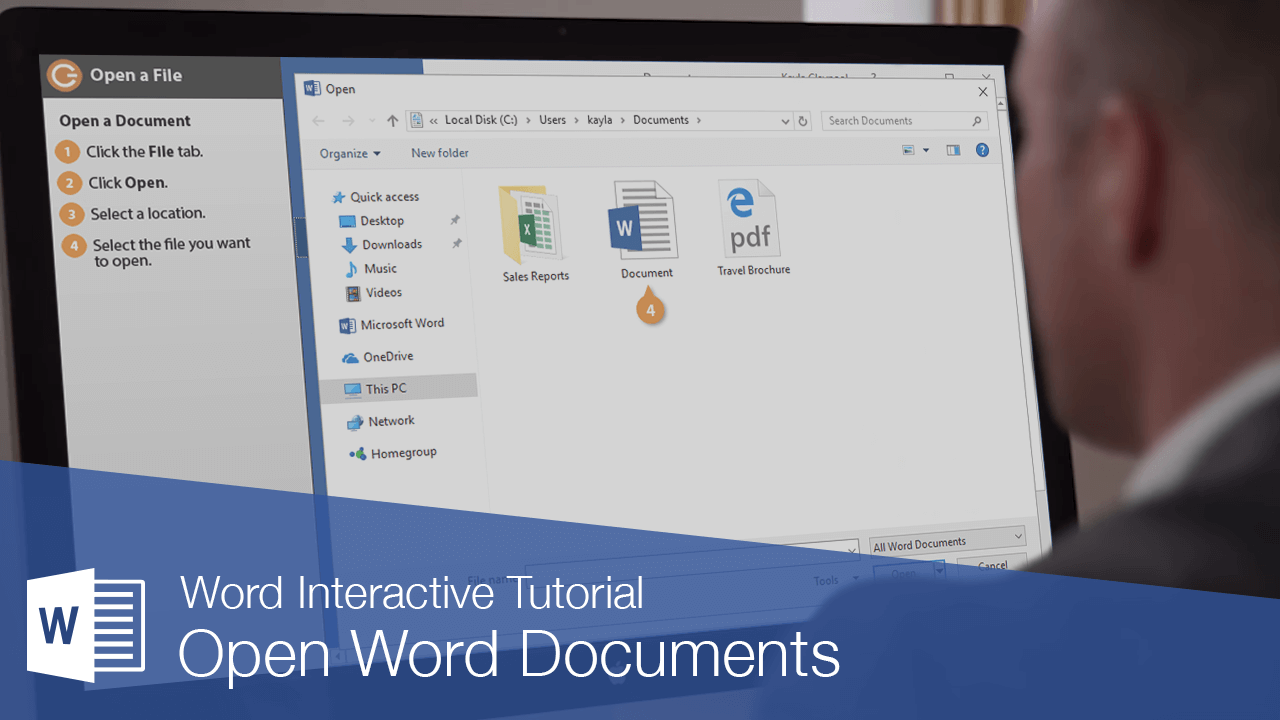 Opening a file lets you resume working on a document that you have saved from earlier or that someone else has created and shared with you.
While you can open a document by double-clicking its icon in Windows, you can also browse and open files from within Word.
Click the File tab.

Click Open.

The Open screen appears, giving you a few ways to find a document.

Select a location.

Recent displays a list of documents that you've recently opened.
Shared with Me will show documents that others have shared with you through your Office 365 account.
Your OneDrive and SharePoint sites will let you browse through the files stored on those cloud servers, if you have them.
This PC lets you browse through the Documents folder for files.
Clicking Browse opens a dialog box, where you can browse through your computer's folders, drives, and network shares.

Select the file you want to open.
The selected file opens.
From the Browse dialog box, you'll need to click the Open button after selecting the file.
In addition to opening Word's regular file formats, you can also open PDF documents for editing.
Click the File tab.

Click Open.
Select and open a PDF file.

A dialog box appears, explaining that opening a PDF in Word converts it to a Word document and opens it as a copy. You'll be able to edit the text, but some formatting and graphics may look different.

Click OK.
A copy of the PDF is converted into an editable document, and it opens so that you can edit the text.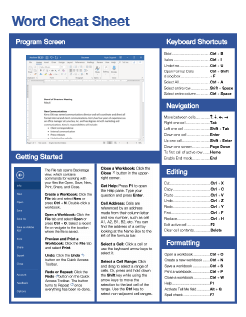 FREE Quick Reference
Click to Download
Free to distribute with our compliments; we hope you will consider our paid training.