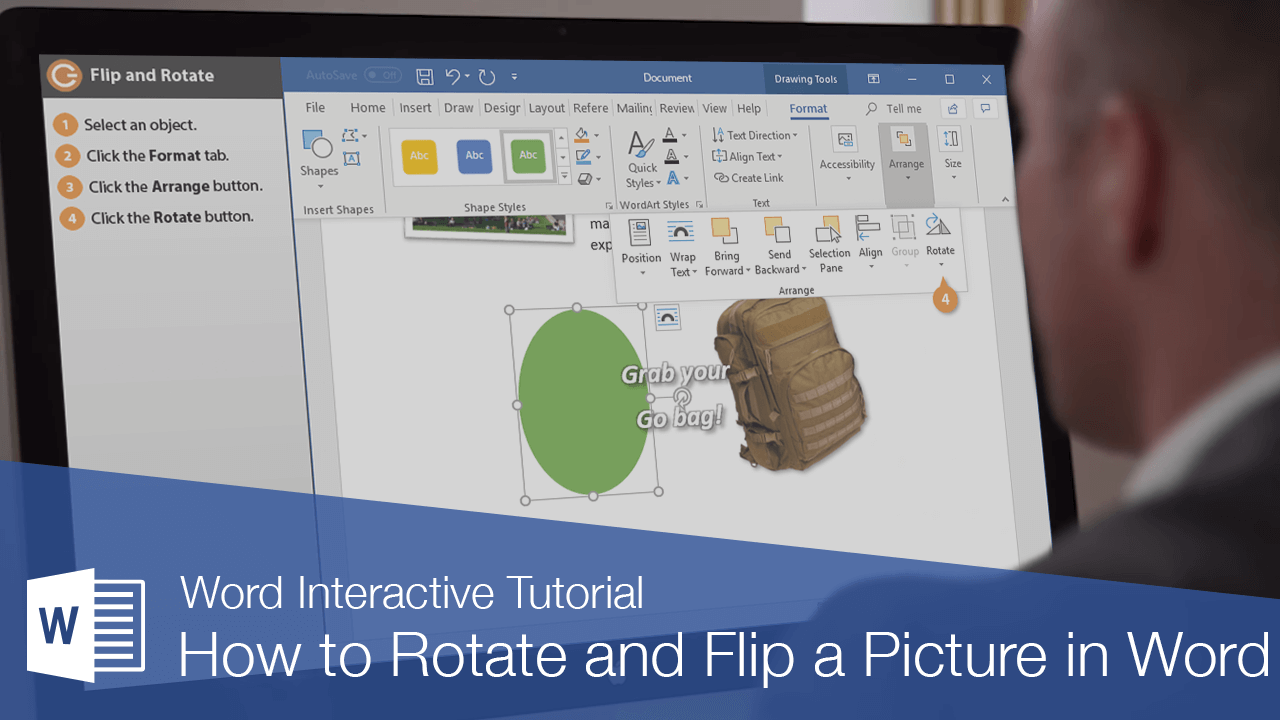 Word allows you to flip an object horizontally or vertically, creating a mirror-image version. You can also easily rotate objects in 90-degree increments or specify an exact angle to rotate.
The Rotate menu contains options to rotate an object 90 degrees left or right, or flip the object vertically or horizontally.
The selected object rotates or flips.
You can also click More Rotation Options to open the Layout dialog box, where you can specify a precise rotation angle.