Email Etiquette
Learn by doing—not watching—with interactive simulations.
Course Includes
Certificate of Accreditation
2.0 Credit Hours
Interactive Tutorials & Skills Assessments
Student manual, instructor guide, & practice files
What you'll learn:
Get your emails read and responded to with these proven tips.
Write effective subject lines and professional greetings.
Keep your emails polished with solid proofing and readable formatting.
Learn when it's appropriate to email and when it's not.
Proven Learning Method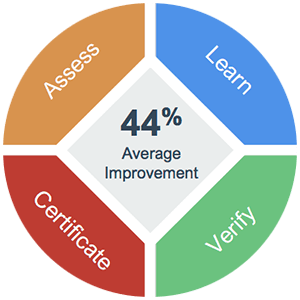 Skill
Assess
Learn
Verify
Improvement

Email Etiquette

Complete Course to Display Score

Addressing an Email

Click To Try

Not Started
Not Started
Not Started

Message Content

Know Your Audience

Formatting and Proofing

Hyperlinks and Attachments

Be Brief

Signatures

Response Time

To Email or Not to Email