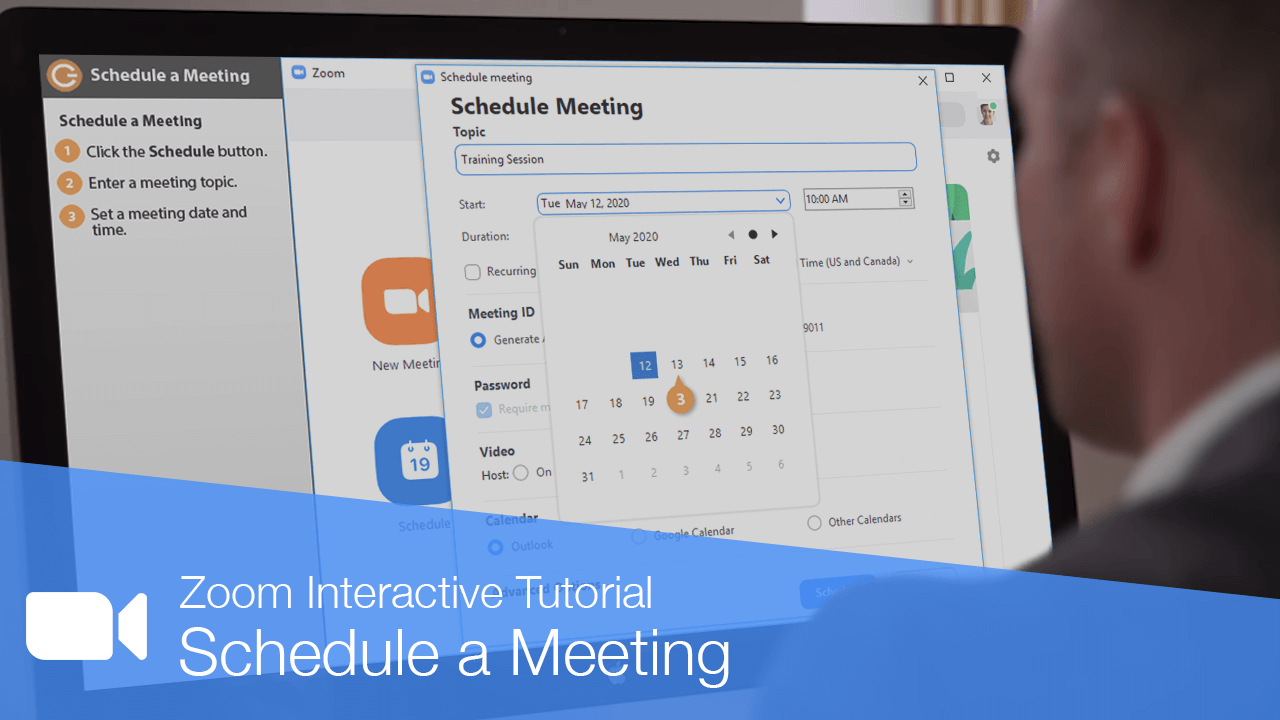 You can schedule meetings ahead of time, letting your participants plan for it.
A new meeting invitation is also automatically started. Just add the email addresses of everyone you want to invite, then send it out, and they'll receive a link to the Zoom meeting and a reminder when the meeting time comes
When it's time to host a meeting, your Home screen will show it in the Upcoming Meetings section on the right.
The meeting starts.