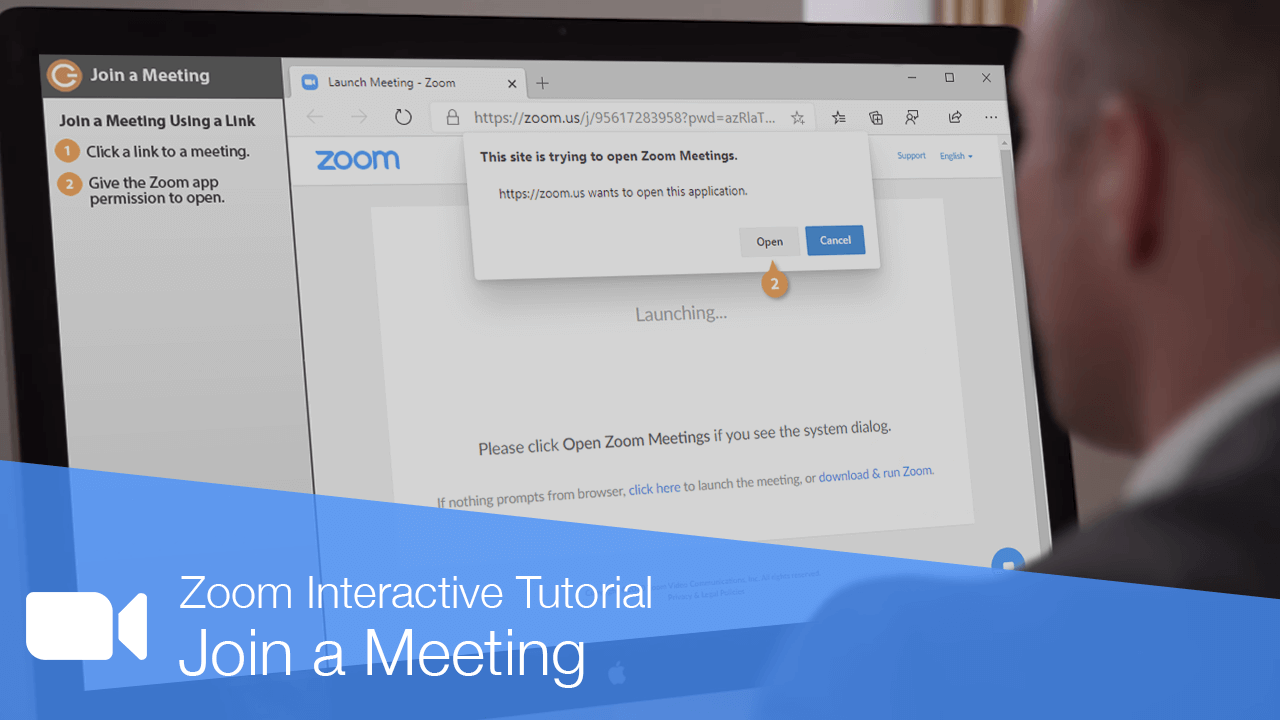 Other people can invite you to a meeting by sending you a Meeting ID code and a security passcode.

You're in! You can now see and hear the other participants in the meeting, and they can see and hear you as well.
When the meeting's completed by the host, you'll automatically leave the meeting as well. You can also leave the meeting early whenever you need to.
You leave the meeting. If you need to, you can rejoin the meeting using the same Meeting ID and passcode you used to join it the first time.
You may be sent an invitation to a meeting that contains a direct link. This will let you skip entering the Meeting ID and passcode yourself, getting you into the meeting faster.
You're brought right into the meeting.