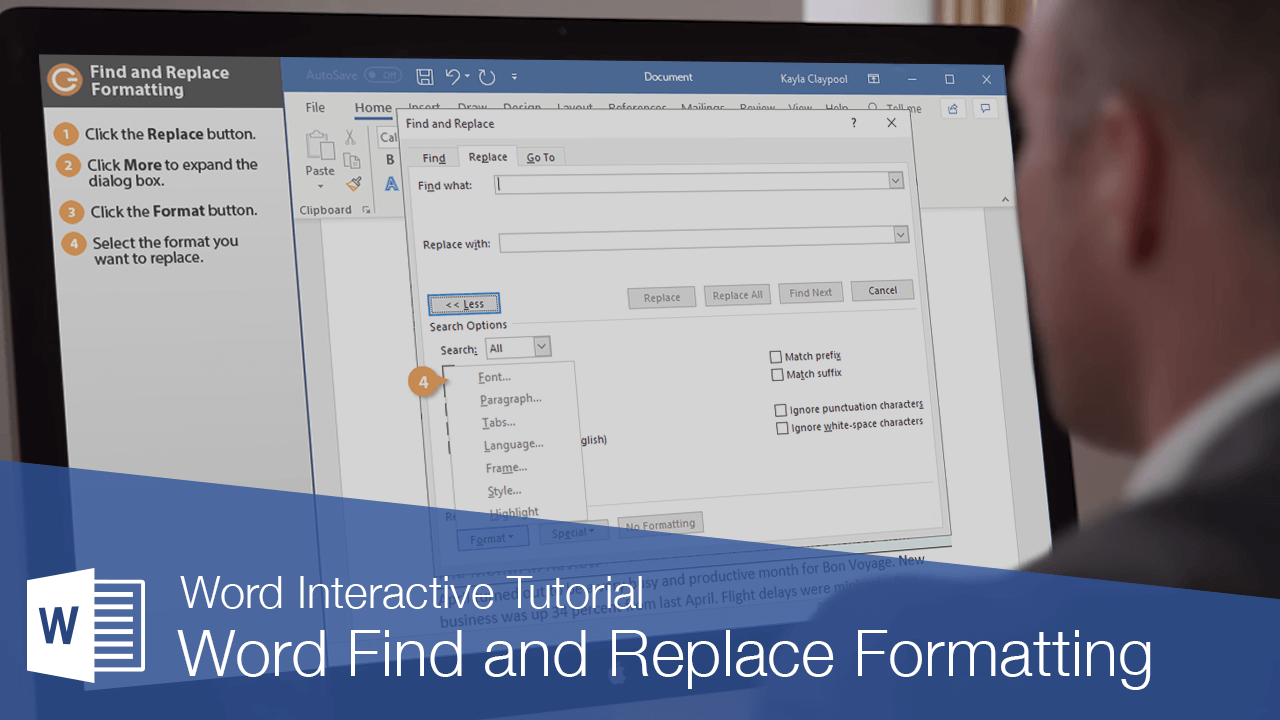 If you have a lot of text throughout a document with the same formatting and it all needs to be updated, save yourself some time by using the find and replace formatting feature.
Click the Replace button on the Home tab.
Click More to expand the dialog box.

Click the Format button.

A list of different formatting types appears. You can search by font, paragraph, tab, language, frame, style, or highlight formatting.

Select the type of formatting you want to replace.

A dialog box opens, showing all the formatting options available to search for in that category.

For example, the Find Font dialog box is basically a copy of the Font Formatting dialog box, with all the same formatting options available.

Specify the formatting you want to replace and click OK.

You can repeat these steps to find additional types of formatting. For instance, you can search for text with both specific font formatting and paragraph formatting at once.

Once you've specified all the formatting you want to find, repeat these steps for the formatting to replace it with.

Click in the Replace With field.
Click the Format button again.
Select the type of formatting you want to replace.

Specify the formatting options you want to apply and click OK.

Select a replacement option.
Replace: Replace just the first item found. Continue clicking Replace to keep replacing instances of formatting.
Replace All: Replace all instances at once.
Replace Next: Skip to the next item found without replacing the currently selected one.
Once you have either replaced or skipped all the instances of the formatting you searched for, Word will show a dialog box, informing you that the search is complete.
Click OK.
Click the Close button.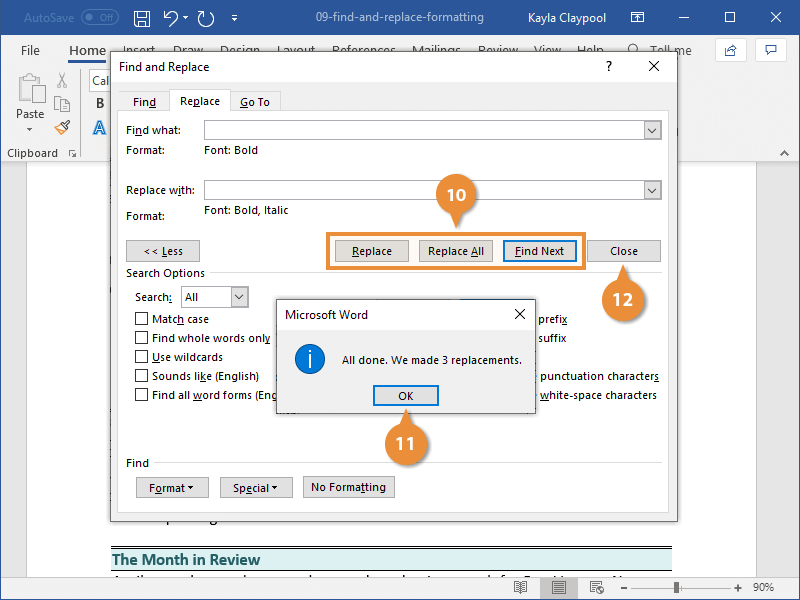 The Find and Replace dialog box closes.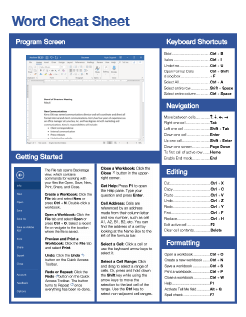 FREE Quick Reference
Click to Download
Free to distribute with our compliments; we hope you will consider our paid training.