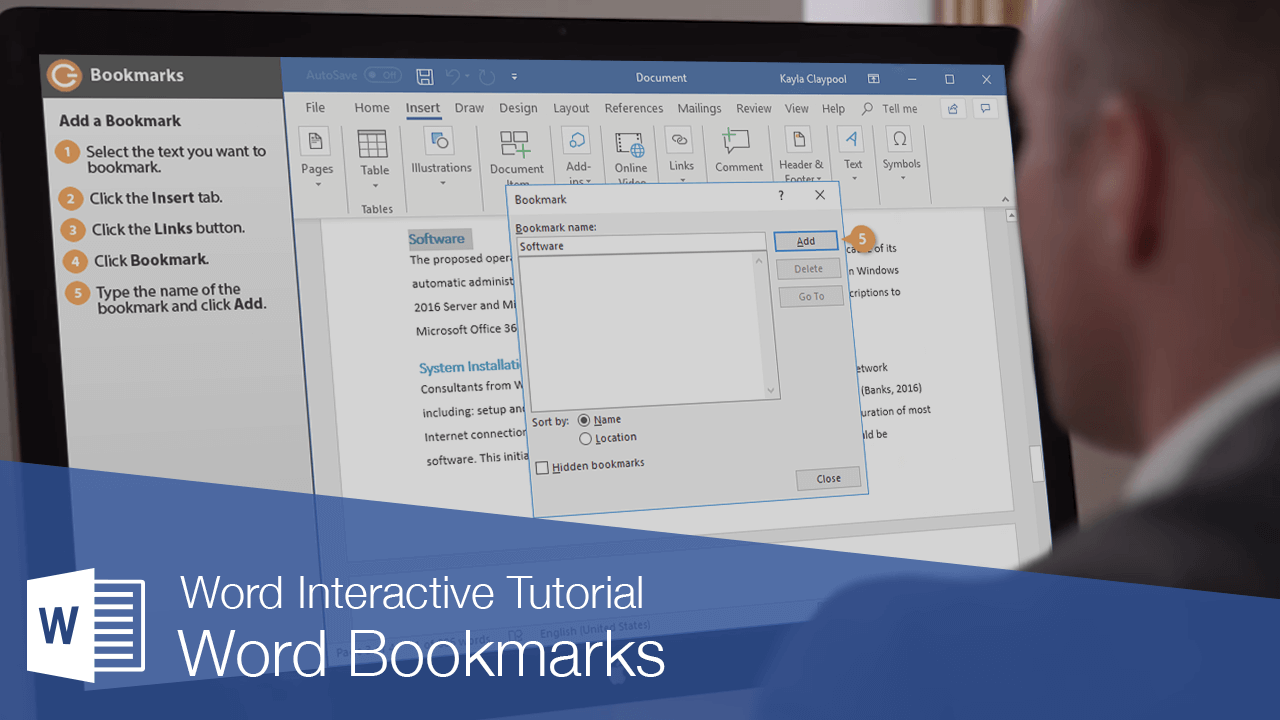 A bookmark in Word is just like a bookmark that you would use to mark your place in a novel. You use bookmarks to mark a location in a document so that you can quickly find and jump back to it.
Select the text you want to bookmark.

You can select text, select a picture, or simply place the cursor at a specific location.

Check the Insert tab.
Expand the Links group, if necessary.
Click the Bookmark button.

The Bookmark dialog box opens.

Type the name of the bookmark.
Click Add.
The bookmark is created and can be used to jump directly to the selected spot in the document.
Bookmark names can be from 1 to 40 characters in length, must begin with a letter, and can only contain numbers, letters, or the underscore character — no spaces.
From the Insert tab, click the Links group again, if necessary.
Click the Bookmark button.

The Bookmark dialog box, in addition to letting you create bookmarks, also displays the bookmarks you've already added.

Select a bookmark from the list.
Click the Go To button.

Word jumps directly to the bookmarked location.

If you want to delete a bookmark, you can do so from the Bookmark dialog box.

Click Close when you're done.
Press Ctrl + G to open the Go To dialog box, which is another place you can search for and jump to bookmarks.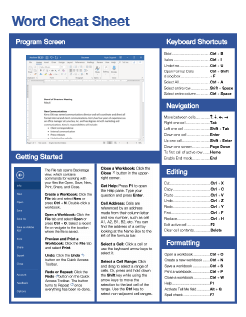 FREE Quick Reference
Click to Download
Free to distribute with our compliments; we hope you will consider our paid training.