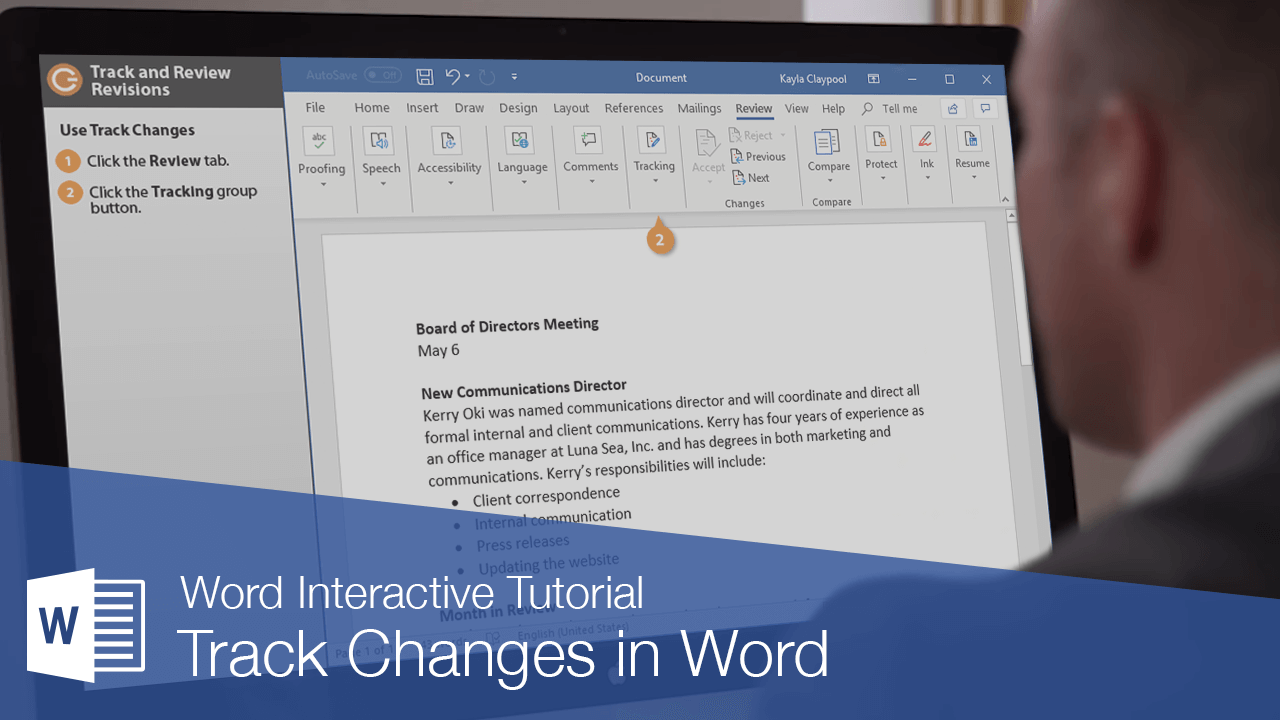 Revising a document with tracked changes in Word works just like revising a printed copy with a red pen. You can easily see the original text, and any additions, deletions, or changes made to the document are clearly marked.
In order for changes to be marked up, you need to first track the changes.
Click the Review tab on the ribbon.
Expand the Tracking group, if necessary.
Click the Track Changes button.
Now, any changes made to the document will be tracked and marked up.
Right-click the status bar and select Track Changes to toggle it on or off.
Once changes are tracked, you can choose which changes appear marked up.
Expand the Tracking group, if necessary.
Click the Show Markup button.

You can toggle whether or not tracking shows Comments, Ink, Insertions and Deletions, and Formatting changes. You can also toggle what appears in the balloons in the right margins, and hide revisions from certain people.

Select a type of markup to hide or show.
The selected type of markup is toggled on or off.
You can also use the Display for Review menu, directly above the Show Markup button, to control how detailed the markup that appears is.
Simple Markup: Comments will appear, and text changes will be marked with a line in the margin.
All Markup: Every change will be described in the margin, including what the change was and who made it.
No Markup: No changes will be marked up.
Original: The original document will be shown, without any of the changes that have been made.
To make sure that everyone's changes get tracked, you can lock tracking so that it can't be disabled without a password.
Click the Track Changes button's list arrow.
Select Lock Tracking.

A dialog box opens, where you can enter a password that will be required to turn Track Changes off.

Enter and confirm a password.
Click OK.
Track Changes is locked and can only be disabled with the password. Also, you cannot accept or reject changes while Track Changes is locked.
To unlock Track Changes, click the Track Changes button list arrow again, select Lock Tracking, enter the password, then click OK.
Revising documents using Word's revision features can save a lot of time, because the changes are already entered in your document. If you accept the changes, Word automatically incorporates the changes into your document. If you reject the changes, Word uses your original text.
Select a change, or use the Next Change and Previous Change buttons to move through changes.
Click Accept or Reject to accept or reject changes.
Changes that are accepted are incorporated into the document, removing the markup and moving on to the next change. Changes that are rejected are removed and replaced with the original text.
Right-click a revision and select Accept or Reject.
Review all tracked changes at once with the Reviewing Pane. Turn it on by clicking the Reviewing Pane button in the Tracking group.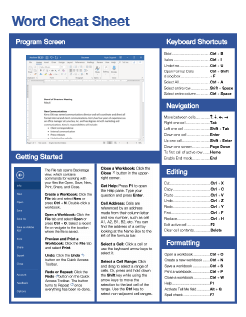 FREE Quick Reference
Click to Download
Free to distribute with our compliments; we hope you will consider our paid training.