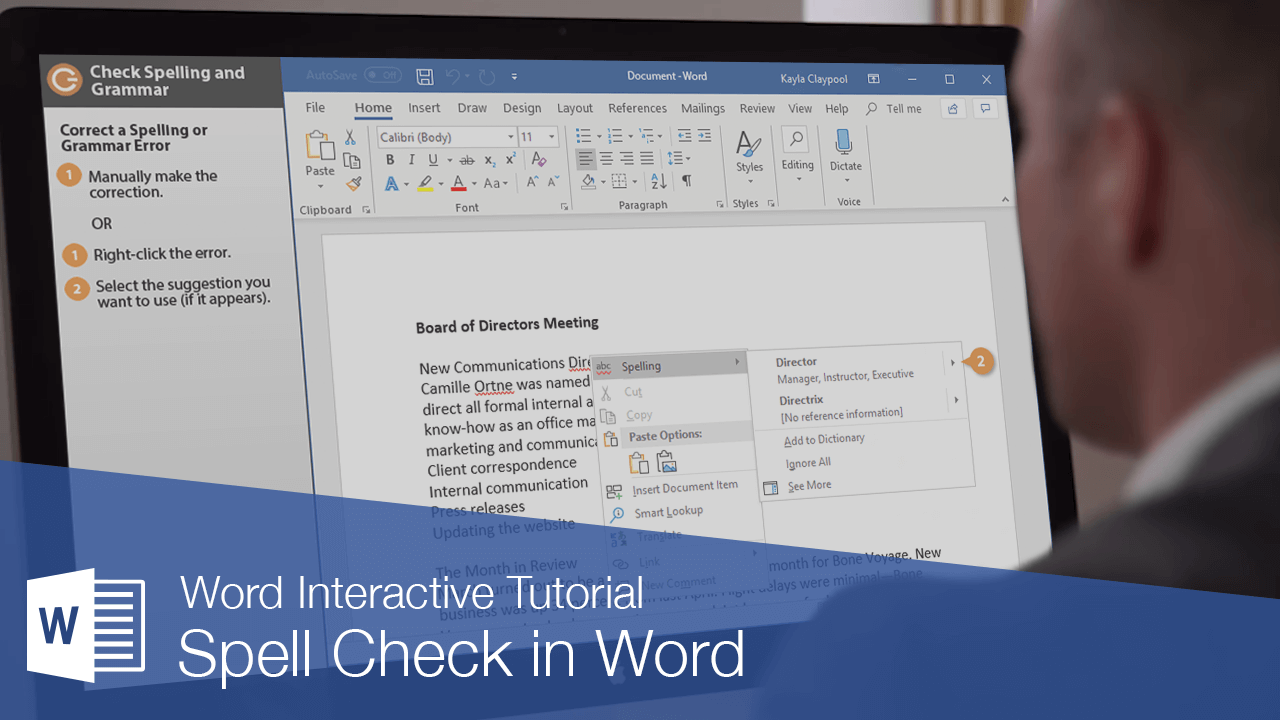 Part of editing your documents is making sure that everything is spelled and assembled correctly. Word is a great help in this regard because it can identify spelling and grammar errors in your documents.
As you type, Word will automatically check your spelling and grammar. Word's AutoCorrect feature will fix small errors and common misspellings, while less-common problems will be highlighted with a colored underline.
Potential spelling errors are given a wavy underline in red.
Potential grammar errors are given a double-underline in blue.
Once a spelling or grammar error has been highlighted, you could always correct it manually by deleting and retyping it, or you can see some suggested corrections.
Right-click the error.

The Spelling (or Grammar) contextual menu appears, showing some suggestions for the misspelled word (or grammatical error), along with definitions for the suggested words

Select the suggestion you want to use, if it appears.
The misspelled word (or grammatical error) is automatically updated.
You can also check the document for all spelling and grammar errors at once by clicking the Review tab and clicking the Spelling & Grammar button.
Not all misspellings and grammar mistakes that Word identifies will be actual mistakes. For example, names will often be marked as misspelled words, even when they're properly spelled. You can ignore these errors so that they'll no longer be underlined and won't appear in spelling and grammar checks.
Right-click the error.

Depending on whether it's a spelling error or grammatical error, you'll be able to ignore all instances of the misspelled word, or this single instance of a grammatical error.

Select Ignore All (for misspelled words) or Ignore Once (for grammatical errors).
The selected word (or grammatical error) is ignored.
If a word gets marked as misspelled, but it's a correctly spelled word that just isn't in Word's dictionary—such as a person's name or a company name—you can add it to the dictionary so that it doesn't get marked as misspelled in the future.
Right-click the error.
Select Add to Dictionary.

The word is added to the dictionary.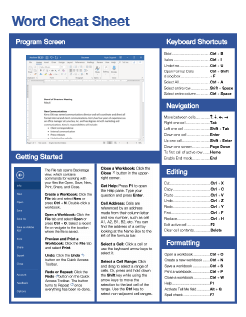 FREE Quick Reference
Click to Download
Free to distribute with our compliments; we hope you will consider our paid training.