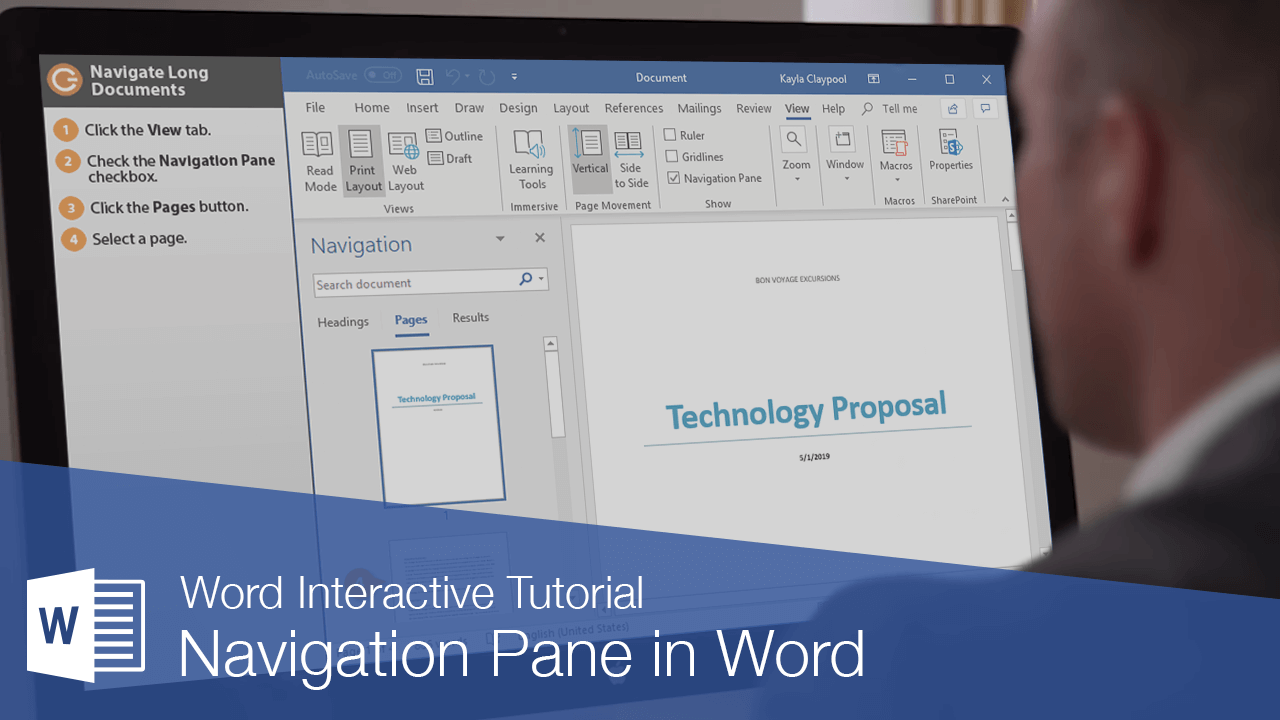 The Navigation pane makes it easy to get from one place to the next in a document. You can quickly jump between headings, pages, or search results.
Click the View tab.
Check the Navigation Pane checkbox.
The pane appears at the left. It includes a search field for you to search for text in your document as well as three ways to browse: by heading, page, or search result.
Press Ctrl + F.
Navigating your document by page or heading allows you to jump around your document very quickly.
Click the Pages tab in the Navigation pane.

Every page in the document is represented by a thumbnail. You can scroll through this list to see a quick overview of how the document looks.

Select a page in the list.

Word brings you directly to the selected page.

Click the Headings tab.

The Navigation pane now displays all the headings in the document.

Select a heading in the Navigation pane.
Word jumps directly to that heading.
You can collapse a section down by clicking the arrow next to a heading that contains subheadings. You can also rearrange sections in a document by clicking and dragging a heading up or down.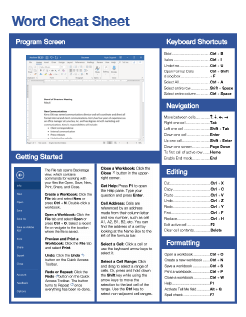 FREE Quick Reference
Click to Download
Free to distribute with our compliments; we hope you will consider our paid training.