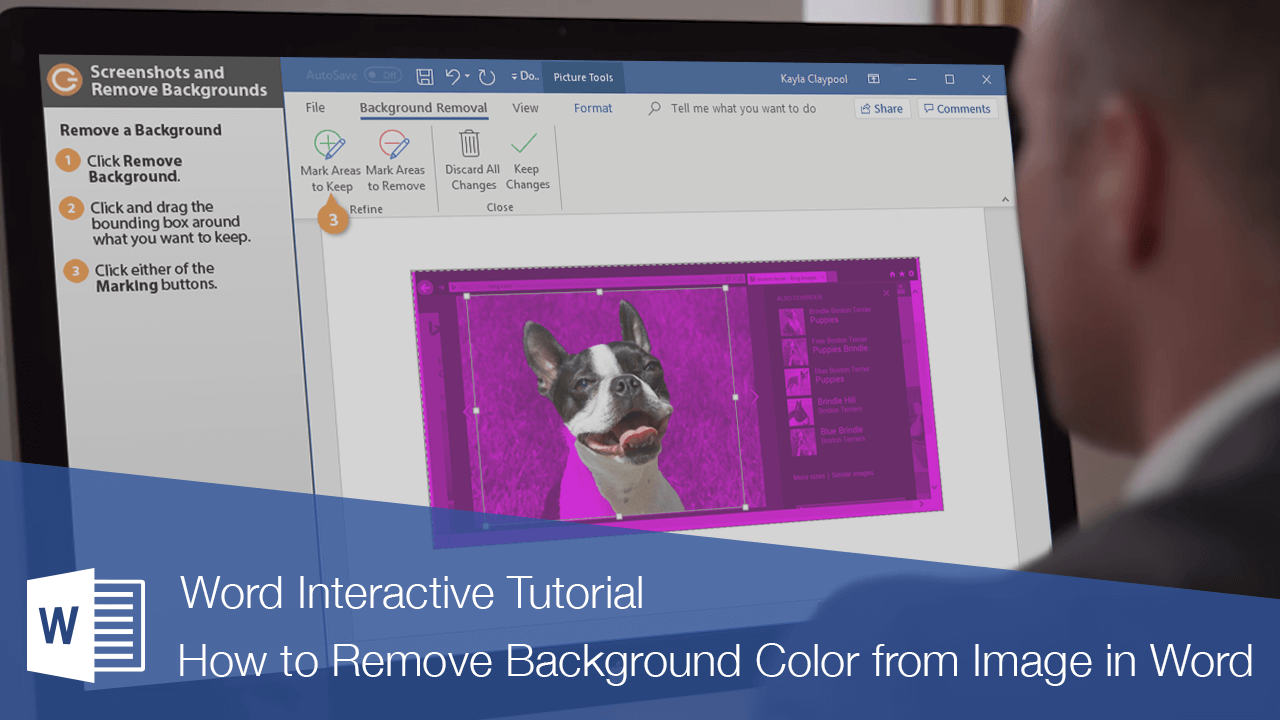 A screenshot is a digital image of the content displayed on your screen. Screenshots can help relay information that might otherwise be difficult to explain.
Click where you want to insert your screenshot.
Click the Insert tab.
Click Take a Screenshot button.
Choose an option from the drop-down menu:
An image from the Available Windows group inserts an entire application window. Selecting a window inserts a screenshot of the entire window.
Screen Clipping lets you capture a selected area of your computer screen. After selecting this option, the mouse cursor becomes a crosshair. Click and drag to select part of the screen to insert.
To cancel a screen clipping, press Esc while the screen clipping tool is active.
A screenshot of the selected window, or the selected part of the screen, is inserted.
You can remove the background of a picture or screenshot to highlight a picture's subject or remove distractions.
With the picture selected, click the Remove Background button on the Format tab in the Picture Tools ribbon group.

A new Background Removal ribbon appears, and the picture is highlighted with a bright magenta color. Any highlighted areas will be removed.

A box will also appear over the image, around what Word guesses is the subject of the picture.

Click and drag the box around what you want to keep.

Resizing the box will change which areas are highlighted. If resizing this box doesn't quite remove the background precisely, you can mark specific areas to keep or remove.

Click either the Mark Areas to Keep or Mark Areas to Remove button in the Refine group.
Click and drag the pencil tool through sections to either add or remove them.
Click Keep Changes.
The Background Removal ribbon closes, and the background of the picture or screenshot is removed.
If the final results aren't quite what you wanted, you can click Remove Background again to continue adjusting the picture.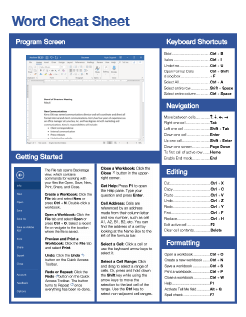 FREE Quick Reference
Click to Download
Free to distribute with our compliments; we hope you will consider our paid training.