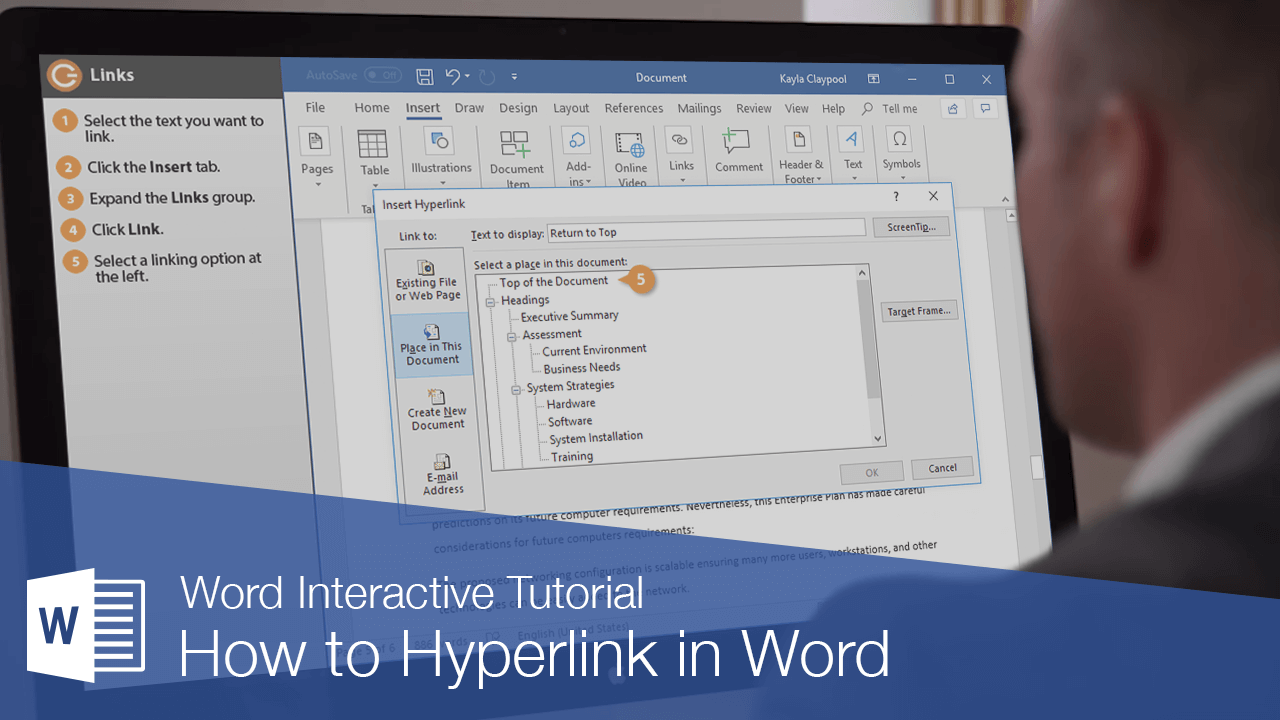 A hyperlink in Word acts just like one you see on a webpage or email. When you hyperlink text or graphics, they become clickable and connect you to outside information or to somewhere else within your document.
Select the text or graphic you want to use as a hyperlink.
Click the Insert tab.
Expand the Links group, if necessary.
Click the Link button.

Press Ctrl + K.

Select the type of object you want to link to on the left side of the dialog box:
Existing File or Web Page: Creates a link that takes you to another document, a file created in another program like an Excel worksheet, or to a webpage.
Place in This Document: Jumps to a heading or bookmark in the same document.
Create New Document: Creates a new Word document, then inserts a hyperlink to the new document.
E-mail Address: Creates a clickable email address that will create a new email message when clicked.
Specify where the link should lead to:
Depending on what you're linking to, you'll have different options here. Specify an external file or webpage, a heading or bookmark in the document, a new file name, or an email address.
Click OK.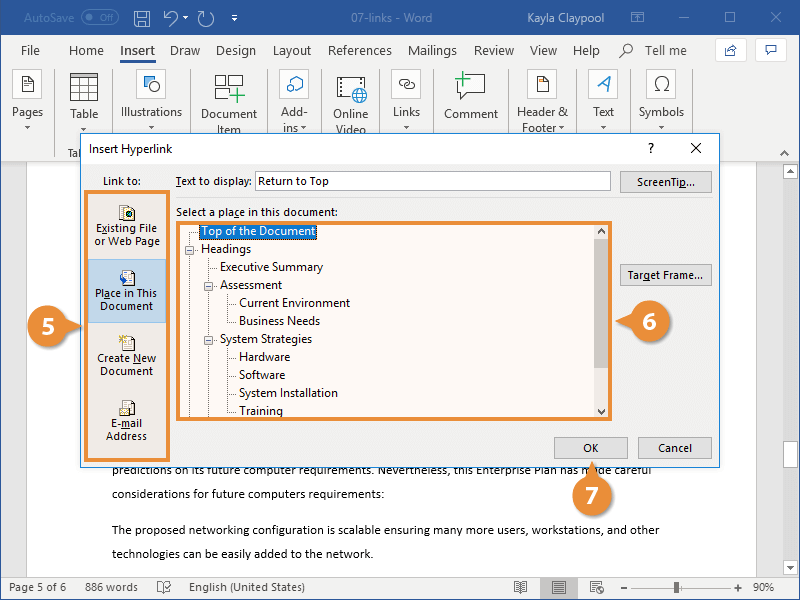 The selected text is turned into a hyperlink that will go to the specified location (or create a new email message or document) when you hold the Ctrl key and click it.
To edit a hyperlink, right-click it and select Edit Hyperlink. To delete one, right-click it and select Remove Hyperlink.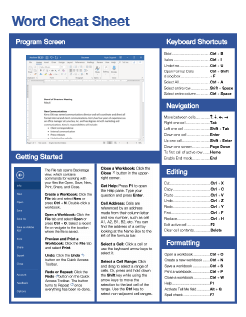 FREE Quick Reference
Click to Download
Free to distribute with our compliments; we hope you will consider our paid training.