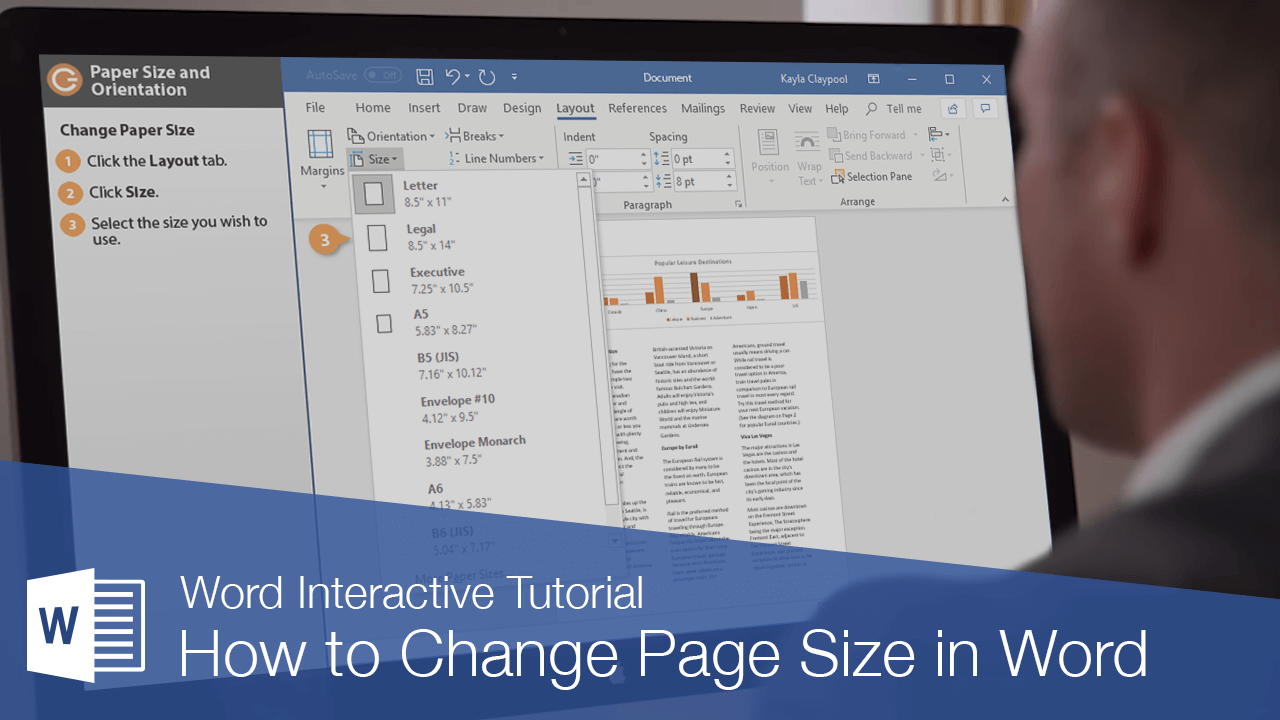 The page size and orientation are two of the most noticeable page layout properties of a document.
Word can lay out the page for any paper size that your computer's printer supports. This means that you can use Word not only to print letters, but also legal documents, postcards, tickets, flyers, and any other documents that use a non-standard paper size.
Click the Layout tab.
Click the Size button.

A list of common page sizes appears.

Select the size you want to use.

If the size you want to use doesn't appear in the list, select More Paper Sizes. The Paper tab of the Page Setup dialog box appears, where you can enter a custom paper size.
The document preview on the screen adjusts to use the selected paper size.
If the common margin settings don't meet your needs, you can create custom ones.
From the Layout tab click Orientation.
Select a page orientation:

Portrait: The paper is taller than it is wide—like a portrait painting. This is the default orientation setting.
Landscape: The paper is wider than it is tall—like a landscape painting.

Portrait

Landscape