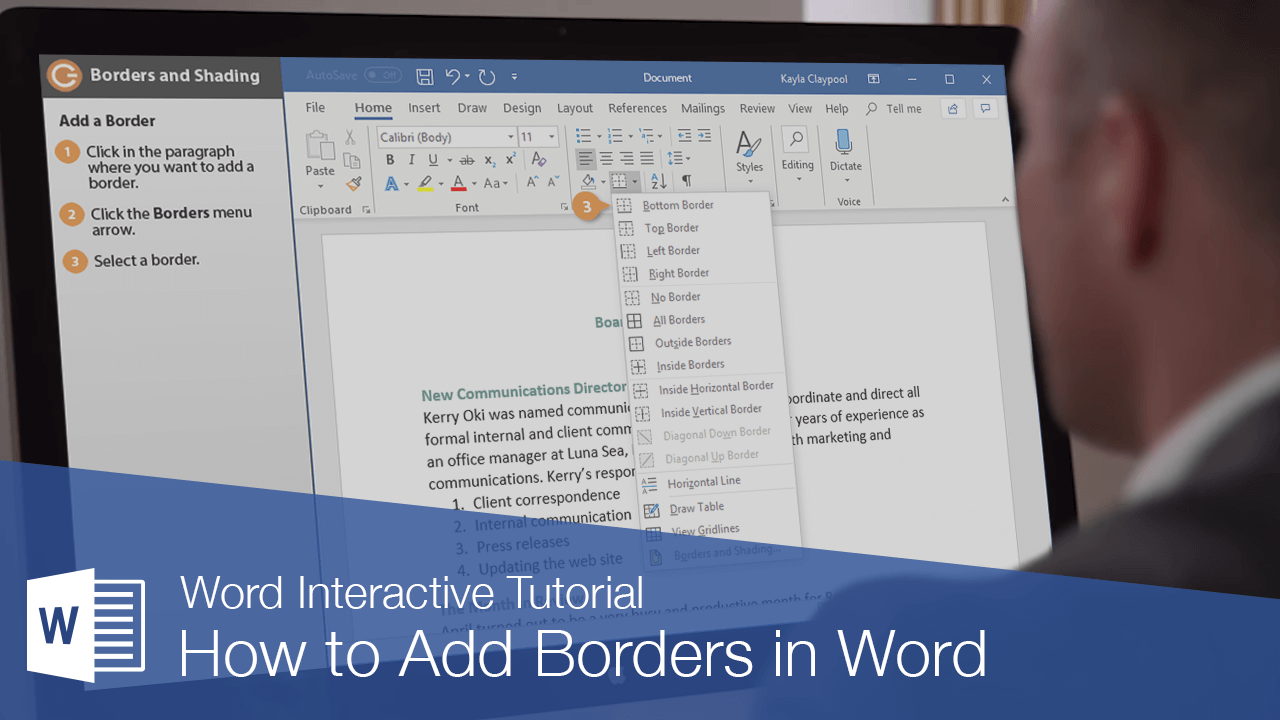 Adding borders and shading to paragraphs can make them more attractive, organized, and easy to read.
Borders are lines that you can add to the top, bottom, left, or right of paragraphs. They are especially useful for emphasizing headings.
Click in the paragraph where you want to add a border.

If you want to add the same kind of border to several paragraphs, select them all at once.

Click the Borders list arrow.
Select a border type.
The border is applied to the selected sides of the paragraph.
To remove a border, select the No Border option in the Borders menu.
Change the background color of a paragraph by adding shading.
Select the paragraph or paragraphs you want to add shading to.
Click the Shading list arrow.
Select a shading color.

If the color you want to use does not appear in the list, select More Colors to choose from a larger array of colors.
The color is applied behind the text.
If the options available on the ribbon don't have what you're looking for, open the Borders and Shading dialog box to see more options..
Click the Borders list arrow.
Select Borders and Shading at the bottom of the menu.

Use the options in the dialog box to adjust the border and shading:
To apply a border: Click the Borders tab and select your border style, color, and width. Then, click the side(s) of the paragraph in the Preview diagram where you want to apply the borders.
To apply shading: Click the Shading tab. Click the Fill list arrow and select the color you want to use. You can also click the Style list arrow in the Patterns group and select a pattern.
Click OK when you're done.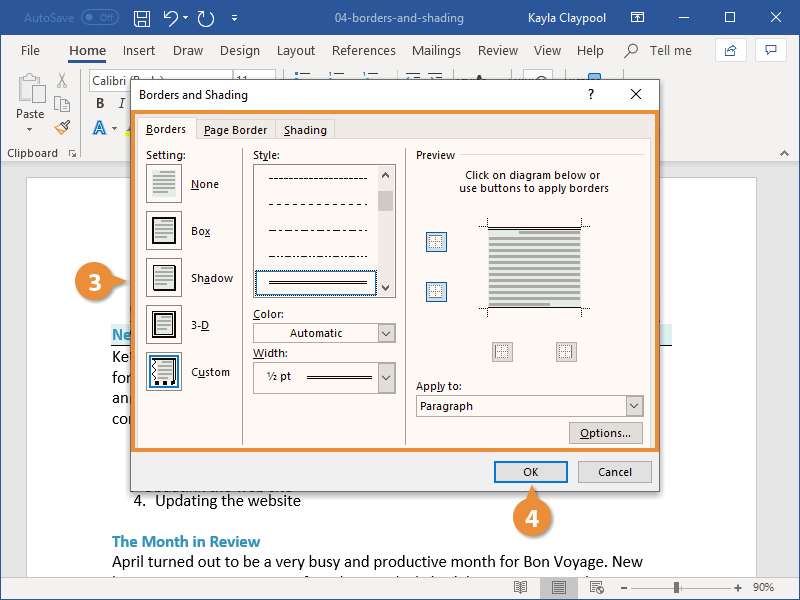 The border and shading settings are applied.
You can also add a border or shading to just some of the text rather than an entire paragraph. Select the text and open the Borders and Shading dialog box. Click the Apply to list arrow, and select Text. Then, specify the border and shading options you want to use.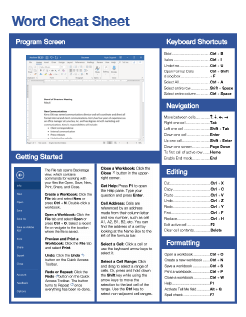 FREE Quick Reference
Click to Download
Free to distribute with our compliments; we hope you will consider our paid training.