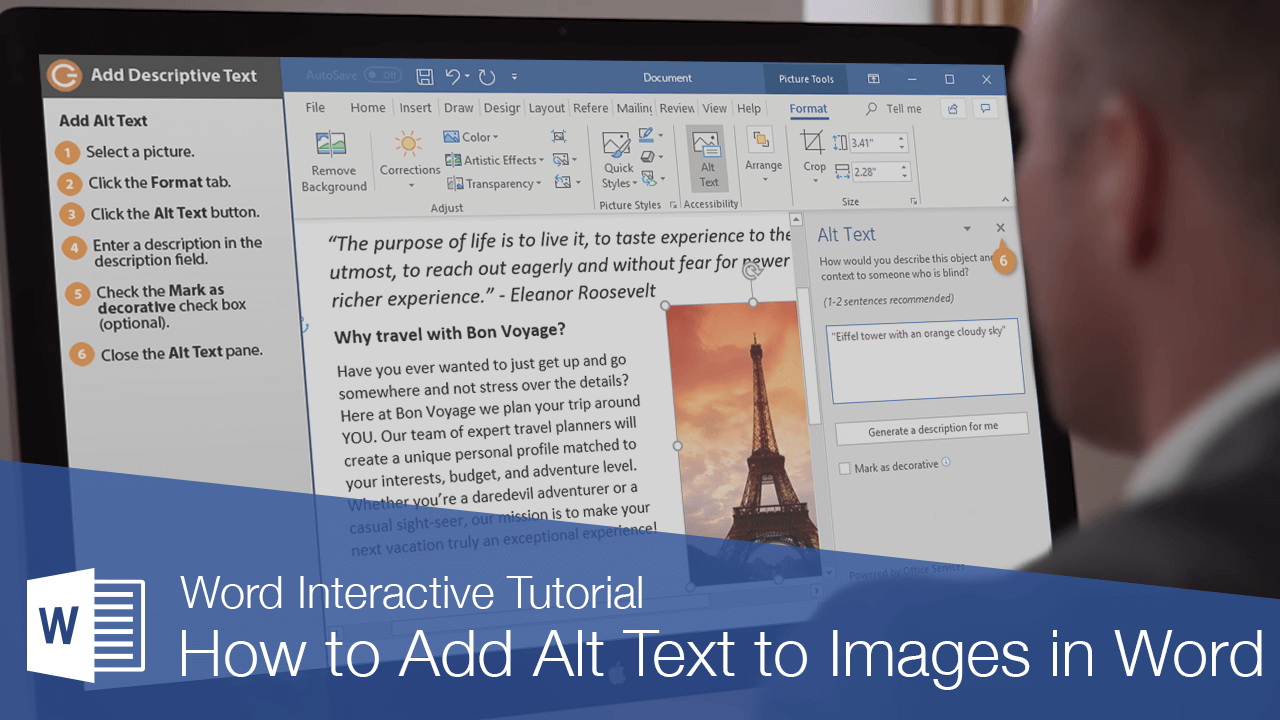 Alternative text is used by screen reading programs to describe a picture, chart, or graphic to a user who may have difficulty seeing it.
If your document might be viewed by someone who relies on a screen reader, make sure that every image includes alternative text, so consumers can have a fuller understanding of its content.
Now, when this document is read aloud by a screen reader, the picture will have a description.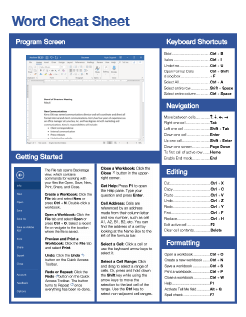 FREE Quick Reference
Click to Download
Free to distribute with our compliments; we hope you will consider our paid training.