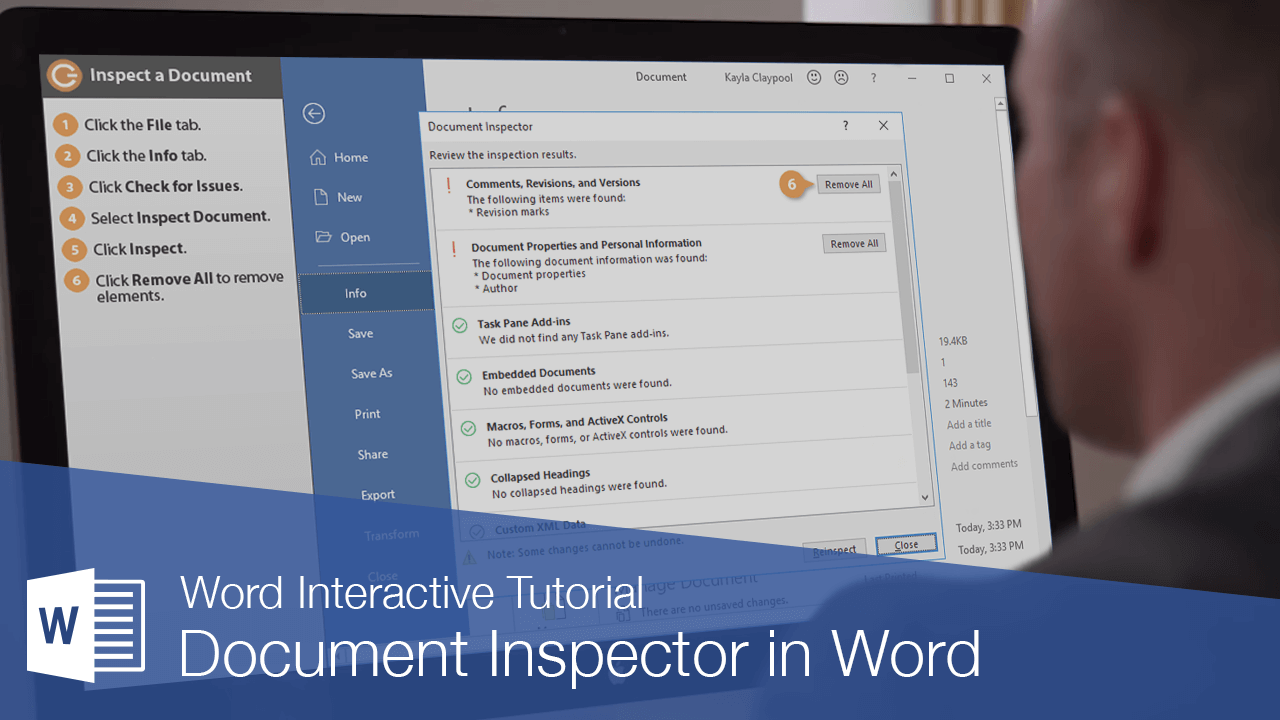 If you're going to be sharing a document digitally, you may want to check for hidden text like watermarks, comments, and other metadata that should be removed before publishing.
Click the File tab.

Click Check for Issues.
Select Inspect Document.

The Document Inspector dialog box opens. This lists all of the kinds of hidden data you can find in a document.

Comments, versions, and revision marks
Document properties and personal information
Task pane add-ins
Embedded documents
Macros, forms, and ActiveX controls
Collapsed headings
Custom XML data
Headers, footers, and watermarks
Invisible content
Hidden text

Select which hidden data you want to check for, then click Inspect.

The document is analyzed, and any instances of the selected hidden data are noted.

Click the Remove All button next to a category's results to remove those elements.
Click Close when you're done.
The hidden elements are removed from the document, and it's ready for distribution.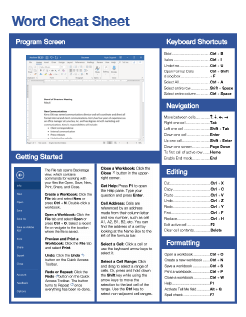 FREE Quick Reference
Click to Download
Free to distribute with our compliments; we hope you will consider our paid training.