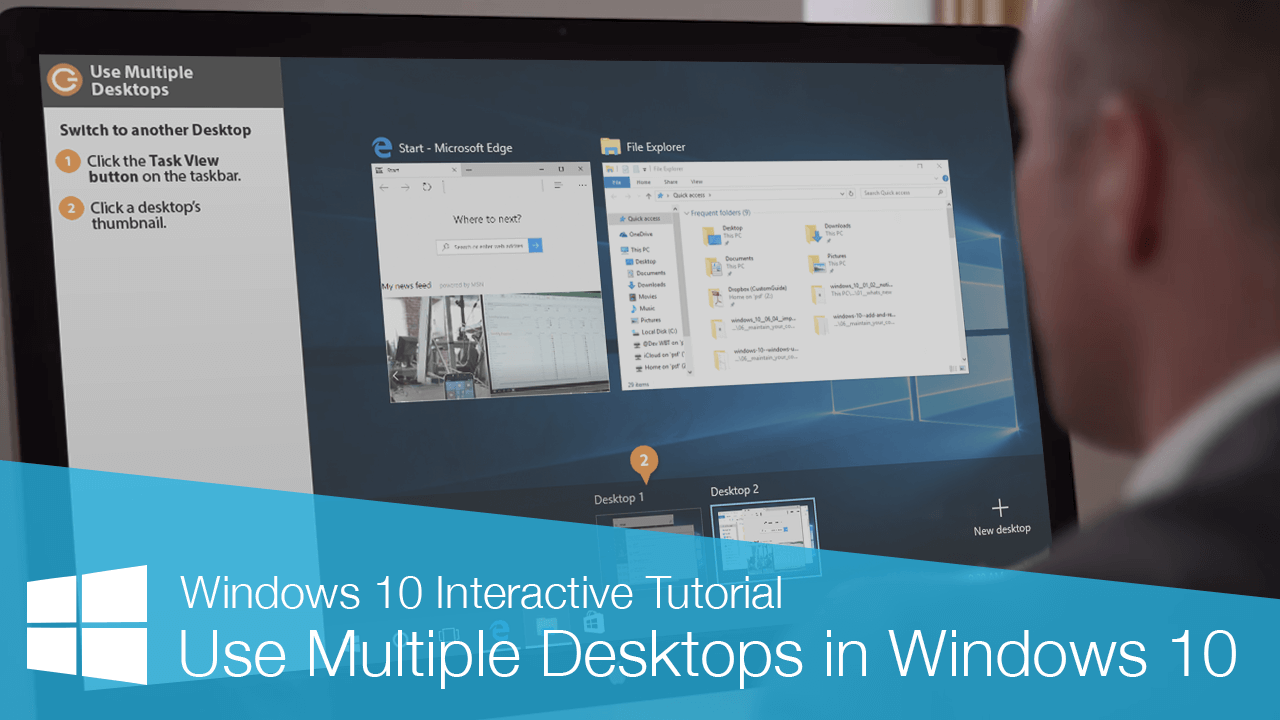 Another new feature in Windows 10 is Task View, which lets you have several desktops open at once. A desktop is a set of apps that are saved on the same screen. If you have a lot of apps that you're switching between, you can group them into a few different desktops, and then switch between desktops instead of constantly minimizing one window to get to another.
Follow these steps to view and open windows and desktops.
Click the Task View icon.

All the windows you have open are reduced to thumbnails, letting you switch between apps quickly.

Press + D to open Task View.

Click the window or desktop you want to view.
Here's how you add a desktop.
Click the Task View icon.
Click + New Desktop.

A new desktop is added, with nothing on it yet, but any apps you open while this desktop is selected will be added to it.

Open the apps and windows you want to appear on the new desktop.
You can also move windows between the different desktops.
Click the Task View icon.
Click and drag a window thumbnail to another desktop's thumbnail.

Click the Task View icon again.
Click a thumbnail to view a specific desktop.
Touchscreen users can use four fingers and swipe left and right to change desktops.
Once you're done with a desktop, it's easy to remove.
Click the Task View icon.
Hover your mouse over the desktop, and then click the Close button.
That desktop closes. If you had any apps still running on that desktop, they'll move over to the next available desktop.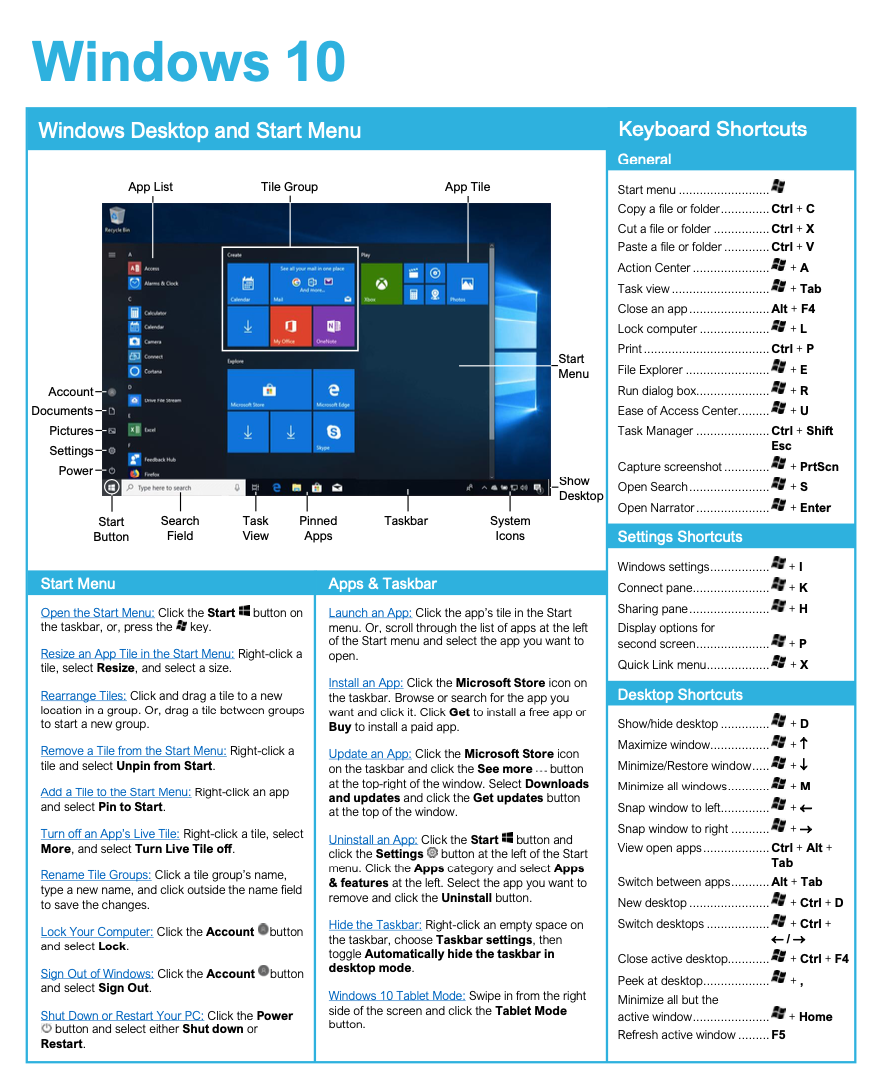 FREE Quick Reference
Click to Download
Free to distribute with our compliments; we hope you will consider our paid training.