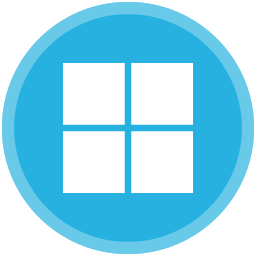 Open and Customize the Start Menu
How to Customize the Start Menu in Windows 10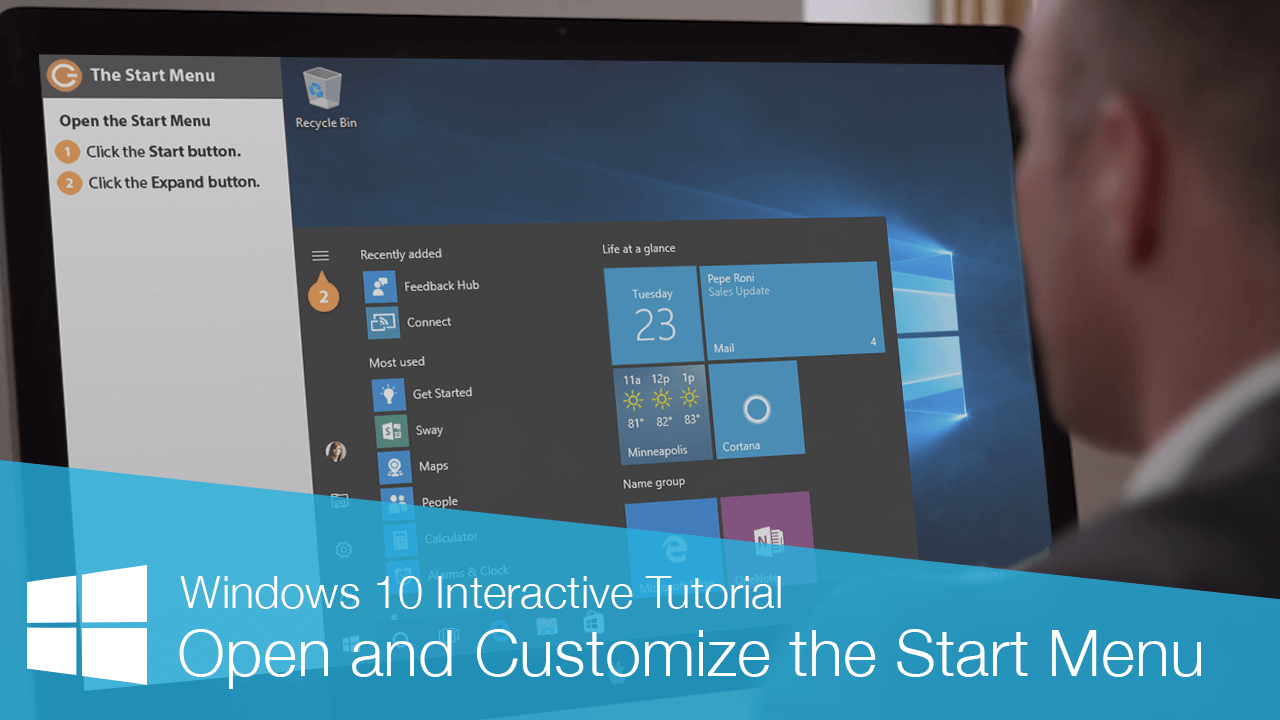 The Start menu features apps, settings, and files, along with Live Tiles. Some apps can be displayed as Live Tiles, which can show dynamic information from that app. For example, mail messages will be summarized in the Mail app's tile, while the Weather app's tile will show your weather forecast.
Although Windows 8 replaced the old Start menu with the Start screen, the Start menu is back and better than before in Windows 10. Get started using Windows 10 by accessing your Start menu.
Click the Start menu.

Press on your keyboard.
To accommodate the complete list of apps and programs in your Start menu, certain features such as File Explorer, the Settings app, user account photo, and power button appear docked on the left-hand side.
Click your profile photo.

Click the Expand button in the upper-left corner of the Start menu before clicking your name and profile photo.

Choose the desired command.

Commands include:
Change account settings: Make changes to your Microsoft account, including your picture and password.
Lock: Lock your computer, requiring a password to unlock it.
Sign out: Sign out of Windows, and allow another user to log in.
Press

+ L to lock your computer.
You can view a list of all your installed apps in alphabetical order through the Start menu. In previous versions of Windows 10, the All Apps feature was used to access a list of apps. The app view was updated to reduce the number of clicks required to access apps in the Start menu.
Click the Start button.

Recently added and most-used apps also appear.

Click an app to open it.
Windows 10 comes equipped with some pre-installed apps. This table details many of the default apps you'll find in your Start menu. Each of these apps are customizable based on your interests and needs.
App
Description
Alarms & Clock
Set alarms for specific times, use a timer or stopwatch for events, and view your clock or other regional clocks.
Calculator
Use a standard calculator to make calculations and conversions. Conversions are helpful when traveling to another region that uses different units of measurement.
Maps
View a specific location on a map or get directions and traffic information based on your location.
Money
Track stocks, read financial news stores, and get current financial data.
News
Access news stories from publications such as the Associated Press, CNN, Reuters, and the New York Times. Customize news to fit your interests.
Notepad
Type notes to review later.
Skype
Use the internet to make video or phone calls to friends and family.
Sports
Use MSN Sports to view top sports stories, scheduled games, and up-to-date scores. Customize to view information about your favorite teams.
Sway
Create online presentations with headings, text, images/videos, or embedded content. Sway presentations are similar to those created in PowerPoint
Voice Recorder
Use your computer microphone to record a note.
Weather
View your city or another city's current weather conditions and five-day forecast. The Weather app uses the MSN Weather service to obtain this information.
You can add, or "pin," frequently used apps to your Start menu for quick access.
Click the Start button.

All your installed apps appear.

Scroll through them until you find the app you're looking for, and right-click the app.
Choose Pin to Start.
The app is pinned to your Start menu and will also appear as a Live Tile.
If you find you're not using a pinned app as much anymore, you can remove it from your Start menu just as easily as you added it.
Click the Start button.
Right-click the app tile you want to remove.
Choose Unpin from Start.

Unpinning an app removes it from your Start menu-it doesn't uninstall it.

You can also right-click the app from app list in your Start menu to unpin it.
Some apps appear as Live Tiles, which are shortcuts to open apps. Live Tiles also provide real-time information from that specific app. If there's a Live Tile you like but want to see a bit more information about it-like with the Weather app- you can make the tile bigger.
Click the Start button.
Right-click an app tile.
Choose Resize.
Choose the desired size.
The tile is resized.
Windows 10 gives you even more freedom to choose how much (or little) you see on your Start menu. You can resize the Start menu, which expands or collapses the view of your Live Tiles.
Click the Start menu.
Position your cursor on an outer edge of your Start menu until a double arrow appears.
Click and drag the edge of the Start menu to resize it.
Live Tiles are grouped together by type. You'll notice a gap between tile groups, where you can add a group title. It's easy to change or add a group title.
Click the Start button.
Click the empty space between tile groups.
Type a group name, and then press Enter.

Click an existing group tile name to change it.
Type over the existing name with the new one and press Enter.
If you don't like how the Live Tiles are arranged, you can move them around.
Click the Start button.
Click and drag the desired tile to a new location on your Start menu.
If you no longer want to see updates from a Live Tile, you can turn it off. Once turned off, the Live Tile no longer provides real-time information.
Click the Start button.
Right-click an app's Live Tile.
Choose More and then click Turn Live Tile off.
The tile no longer details real-time updates.
If you find yourself accessing the same folders over and over, you can add those folders to your Start menu for quick access.
Click the Start button.
Click the Settings button.

Settings categories appear.

Click Personalization.

Personalization settings appear.

Choose Start.
Click Choose which folders appear on Start.

Toggle folders on or off.
Folders toggled on appear as buttons on the left side of your Start menu.
Free Course on Us
You Get:
LinkedIn-ready certificate
Skill assessments
Bite-sized, interactive lessons
Saved progress