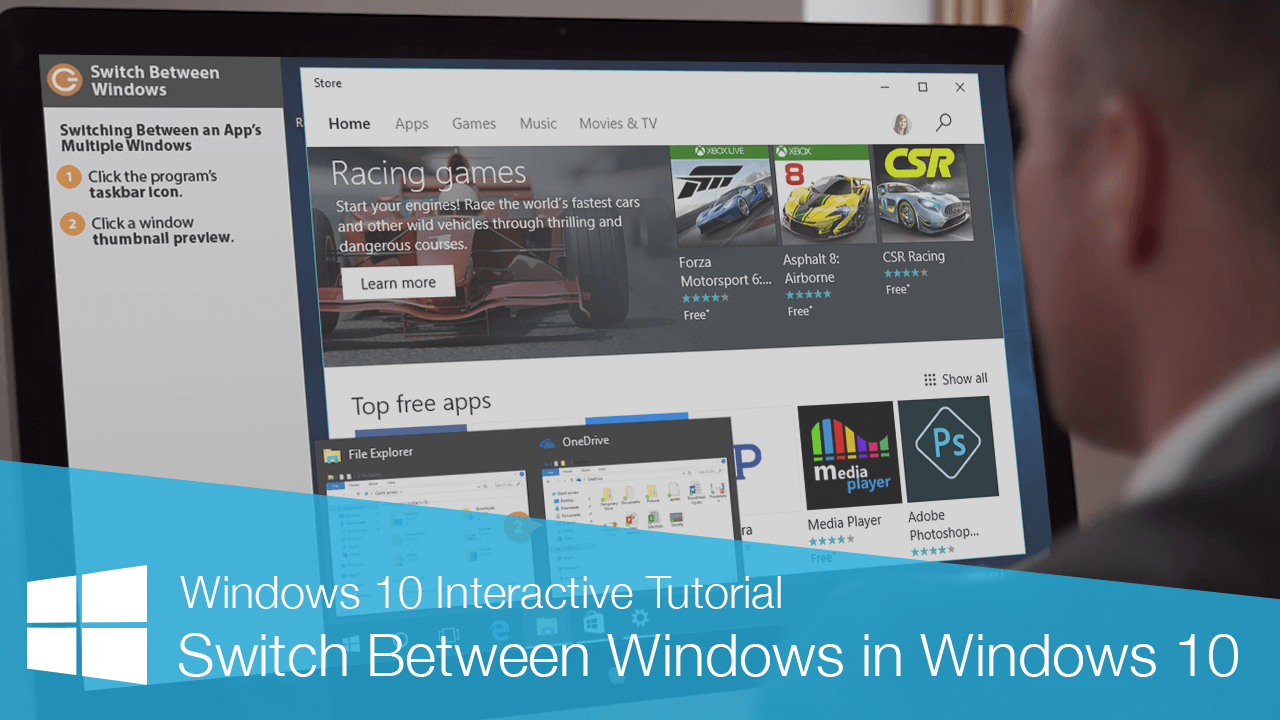 There are several ways to quickly switch between windows if you have several open at once on your desktop. This lesson will detail a few common methods.
Follow these steps to switch between windows.
From your desktop, switch to a visible window by clicking it.

That window becomes active.

You may have to minimize the current window to view other open windows on your desktop.

Switch to another window by clicking the app icon.
That app appears as the front app in the window.
Every app with a window open appears on the taskbar, even if you have more windows open than you can view at once.
The line below an app taskbar icon appears broken into two segments when it has more than one window open. You can easily switch to the different windows of the same app.
Click the app icon.

A pop-up appears with thumbnail previews of each app window.

Click a window thumbnail preview.
That window becomes active.
The remaining open app windows live in the background.
You can reduce every open window to a thumbnail, which allows you to glance at all your open apps.
Click the Task View icon.

All your open windows appear in a grid.

Switch to a new window by clicking it.
Task View closes.
The selected window becomes active.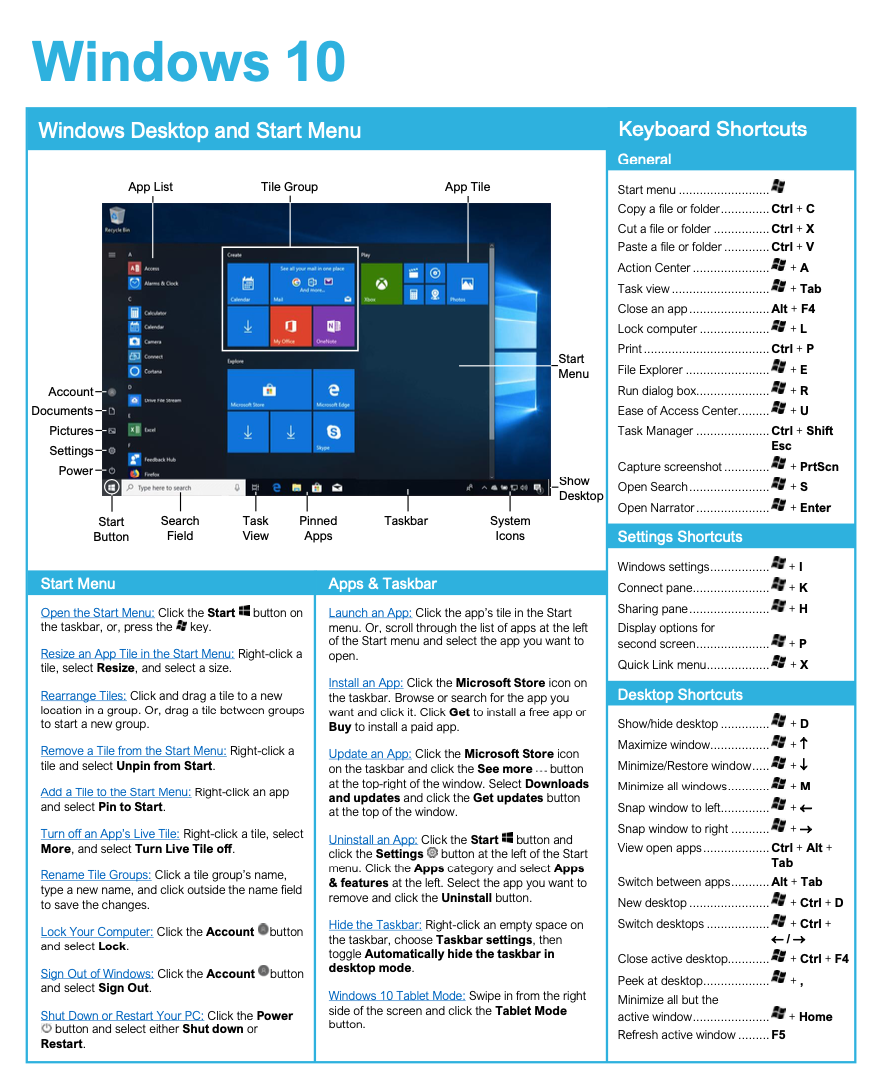 FREE Quick Reference
Click to Download
Free to distribute with our compliments; we hope you will consider our paid training.