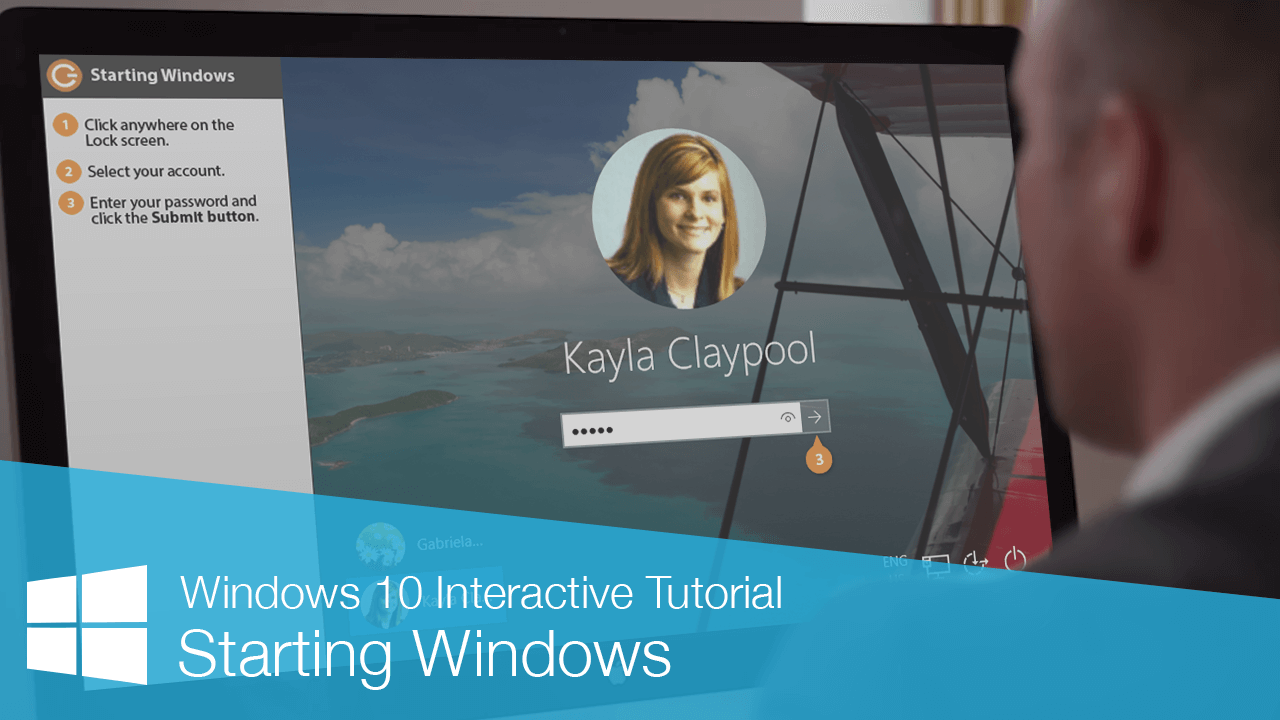 When your computer starts, the Lock Screen appears. Three options appear prior to log in, in addition to the date, time, network connection, and battery life.
These options include:
Connect to internet
Ease of access
Shut down
The Lock Screen is where you'll begin, and where you'll log in to Windows.
Click anywhere on the Lock Screen.

The last account to use the computer appears.

Click the appropriate buttons to perform the following actions without logging in to your computer.

These buttons include:

Select a network.
Adjust accessibility settings.
Shut down your computer.

If your account appears, type your password in the Password field, and then click the Submit button, or press Enter.

If your account isn't displayed, select your account from the list that appears, and then type your password.
Your desktop appears.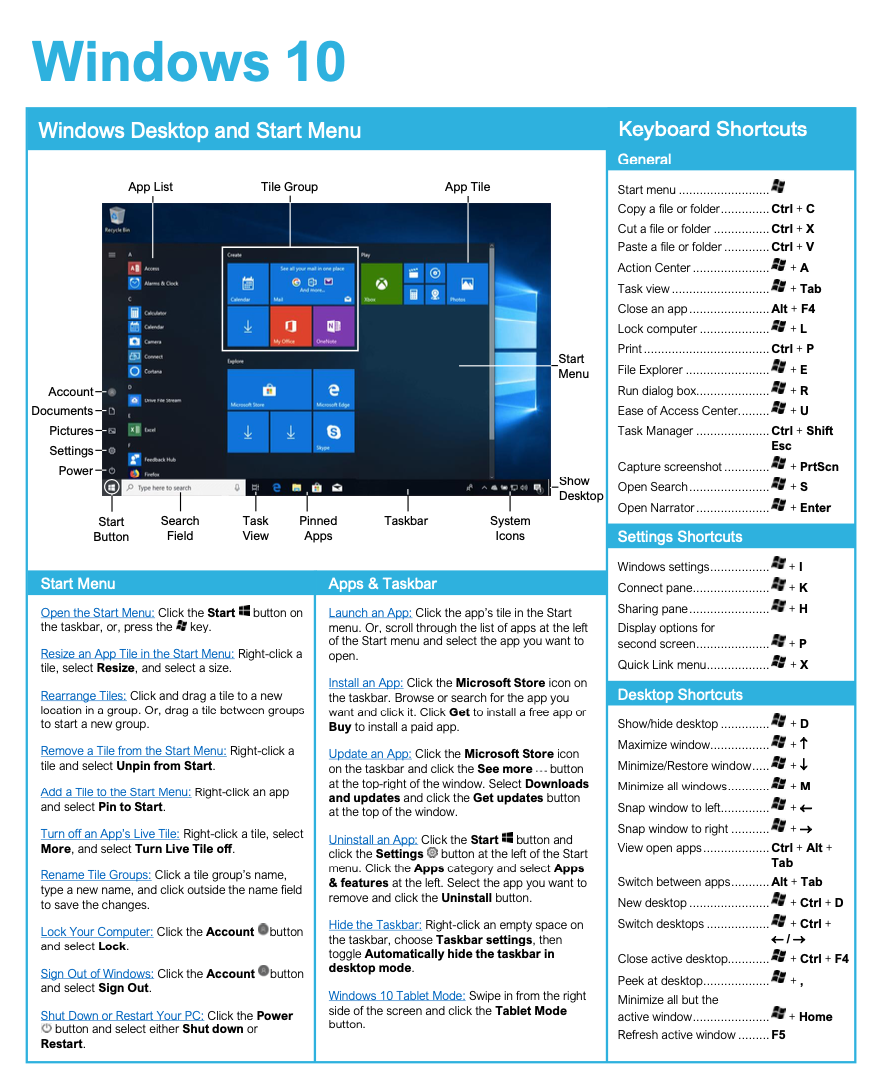 FREE Quick Reference
Click to Download
Free to distribute with our compliments; we hope you will consider our paid training.