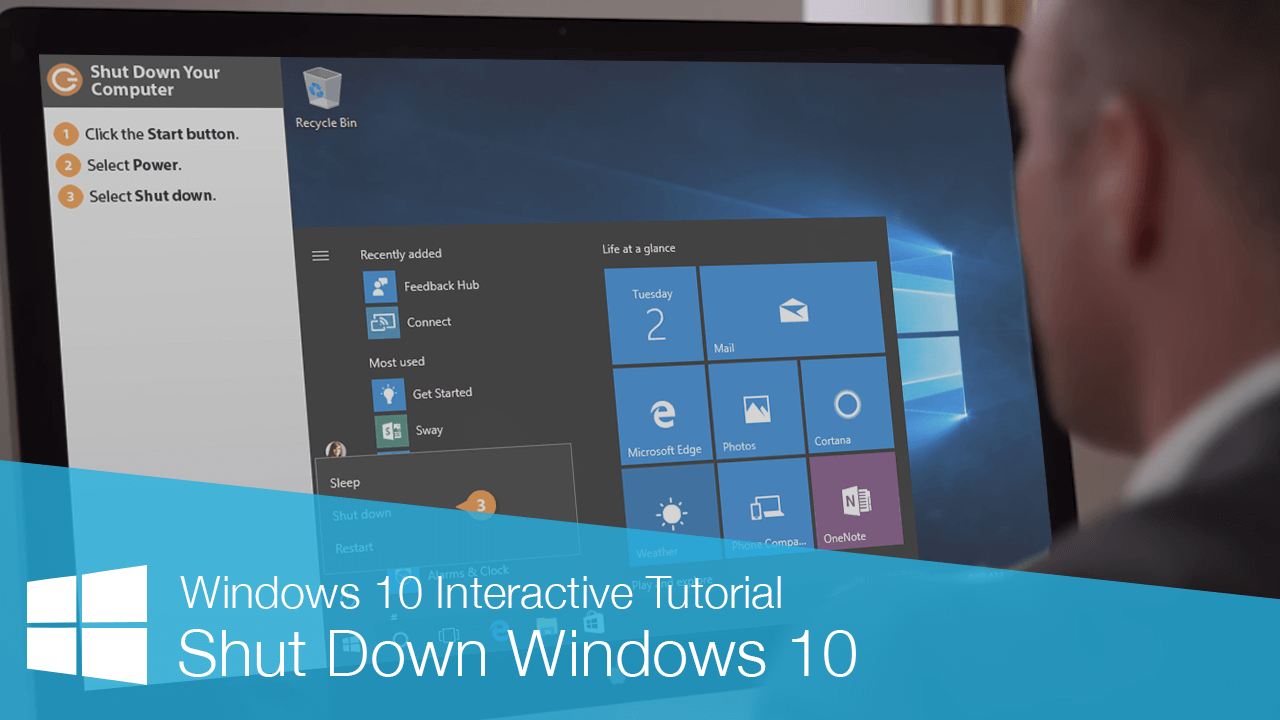 It's recommended that you shut down your computer periodically to allow Windows to perform a file clean-up and to conserve battery power. Before you shut down your computer, save your work and close any open files or apps. If you forget, don't worry, Windows will ask you to before it shuts down your computer.
Click the Start button.
Click Power.

Three options appear:
Sleep: Puts your computer into a low-power mode. A small amount of power is used to maintain memory.
Shut down: Closes all apps and programs and powers your computer down completely. You will be prompted to act if any apps or files are open.
Restart: Shuts down and restarts automatically.

Choose Shut down.
Windows closes all your apps and programs, cleans up system files, and turns off your computer.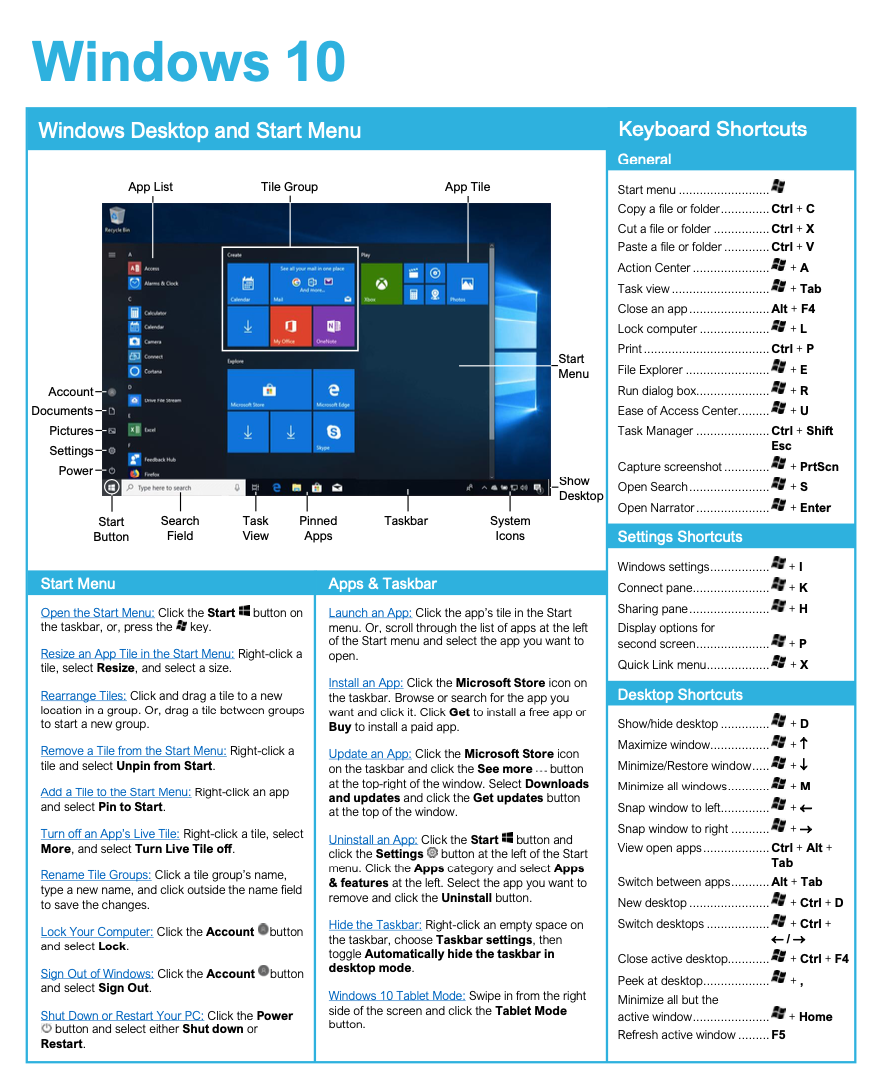 FREE Quick Reference
Click to Download
Free to distribute with our compliments; we hope you will consider our paid training.