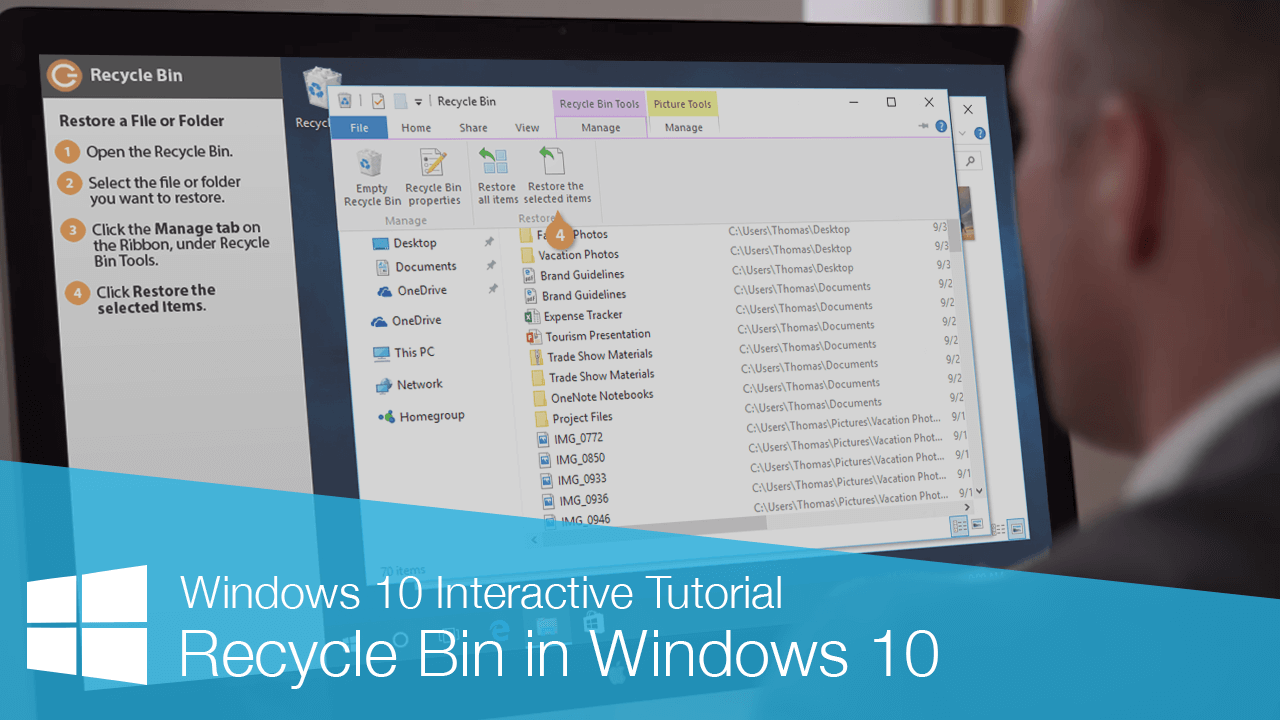 The Recycle Bin appears on your desktop by default. It looks like a trashcan and stores deleted files or folders until you empty it.
Here's how you delete a file or folder and send it to the Recycle Bin.
Click the File Explorer icon.
Click to highlight a file or folder.
Click the Home tab.
Click the Delete list.
Select an option.

Recycle: Send the file or folder to the Recycle Bin.
Permanently delete: Delete the file or folder immediately, bypassing the Recycle Bin. Recovery is not possible with this option.
You can restore a file or folder from the Recycle Bin. This is helpful if you deleted one that is still needed.
Double-click the Recycle Bin icon.

All recently deleted files or folders appear and can be sorted.

Click to highlight a file or folder to restore.
Click the Manage tab.
Click Restore the selected items.
The deleted file or folder reappears in its original location.
Files in the Recycle Bin take up disk space on your computer. It's recommended to occasionally empty the Recycle Bin. Just remember, files removed from the Recycle Bin CANNOT be recovered.
Click the Manage tab.
Click Empty Recycle Bin.
Click Yes to confirm you want to permanently delete the items.
The Recycle Bin is empty.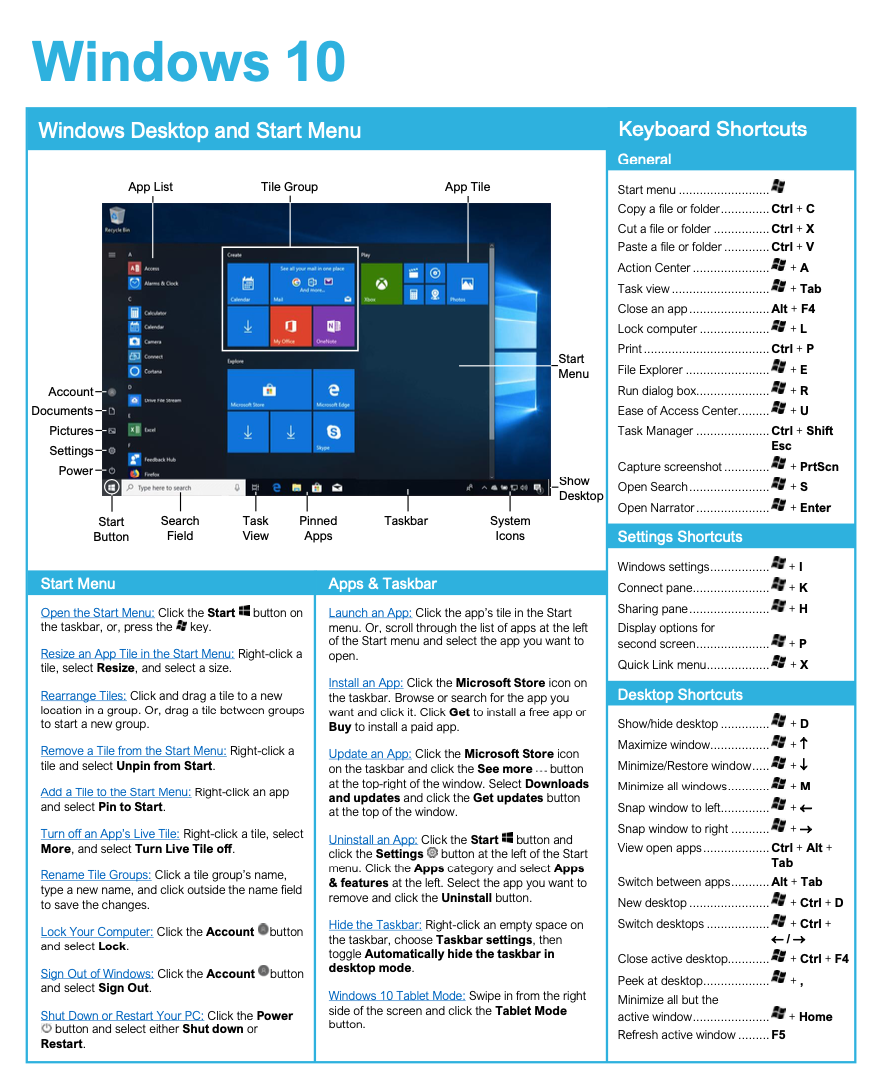 FREE Quick Reference
Click to Download
Free to distribute with our compliments; we hope you will consider our paid training.