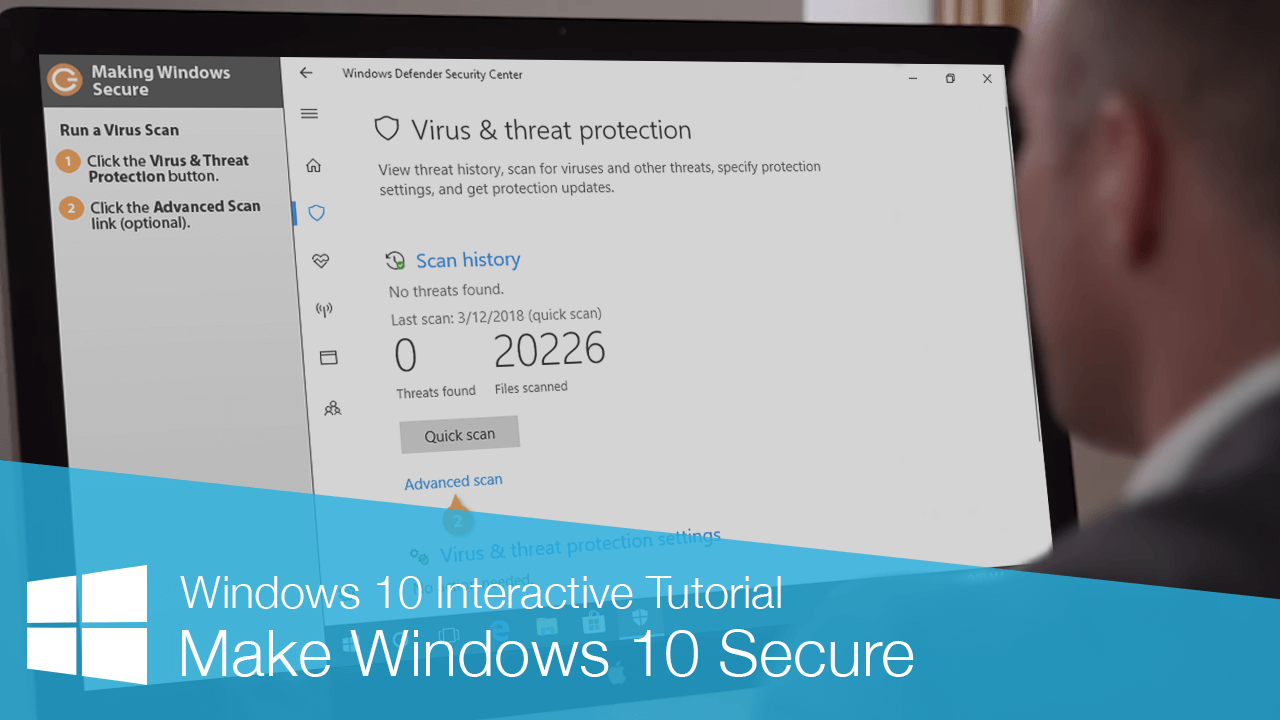 Windows Defender is Windows' built-in protection to keep your computer safe from malicious software, viruses, and security threats. Everything you download or run on your computer is scanned by Windows Defender in real time.
The Windows Defender Security Center is the hub for all of the settings that keep your computer secure and up-to-date. It can be found as an app in the Start menu but can also be accessed quickly from its system tray icon.
Click the Show hidden icons button in the system tray.
Click the Security Center icon.

The Windows Defender Security Center opens to its Home screen.
The Windows Defender Security Center's home screen shows whether or not you need to perform any actions, as well as the last time your computer was scanned for threats and system health. Below the system status, you'll find buttons linking to the security categories that you can configure.
| Security Category | Description |
| --- | --- |
| Virus & Threat Protection | This section contains settings for anti-virus scanning. You can scan for viruses, see results of previous scans, and make sure that your anti-virus database is up to date. |
| Device Performance & Health | This section checks to make sure that Windows, software, and device drivers are all up-to-date. It also monitors storage and battery life, alerting you if your free space is low or if your battery is degrading. |
| Firewall & Network Protection | This section shows the status of the Windows Defender Firewall on your networks and offers settings on configuring the firewall. |
| App & Browser Control | This section lets you configure warnings for suspicious files, applications, and websites visited in Edge. |
| Family Options | This section provides information and links to Microsoft account settings to help parents control their children's computer use. |
If Windows Defender finds a suspicious file, it's not immediately deleted it's quarantined. You can review the files to confirm they are suspicious and should be removed. You then have the power to remove the potentially harmful file.
From the virus scan results screen, click See threat details.

The threats found are displayed in a list.

Select a virus scan result.

Three options for dealing with the threat are listed:

Remove: The threatening file is removed.
Quarantine: The threatening file isn't removed, but instead isolated from other files and prevented from running. This allows you to restore the file later if it was a false positive.
Allow on device: The threatening file is left alone. If it is a virus and not a false positive, it can continue to harm your computer and files.

Select an action option.

If you have multiple threats found in one scan, you can set these options individually for each threat.

Click the Start Actions button.
A Quick scan won't take long, while a Full scan can take a lot longer, depending on how many disks and files its checking.
Once the scan completes, it will display how many viruses, if any, it found.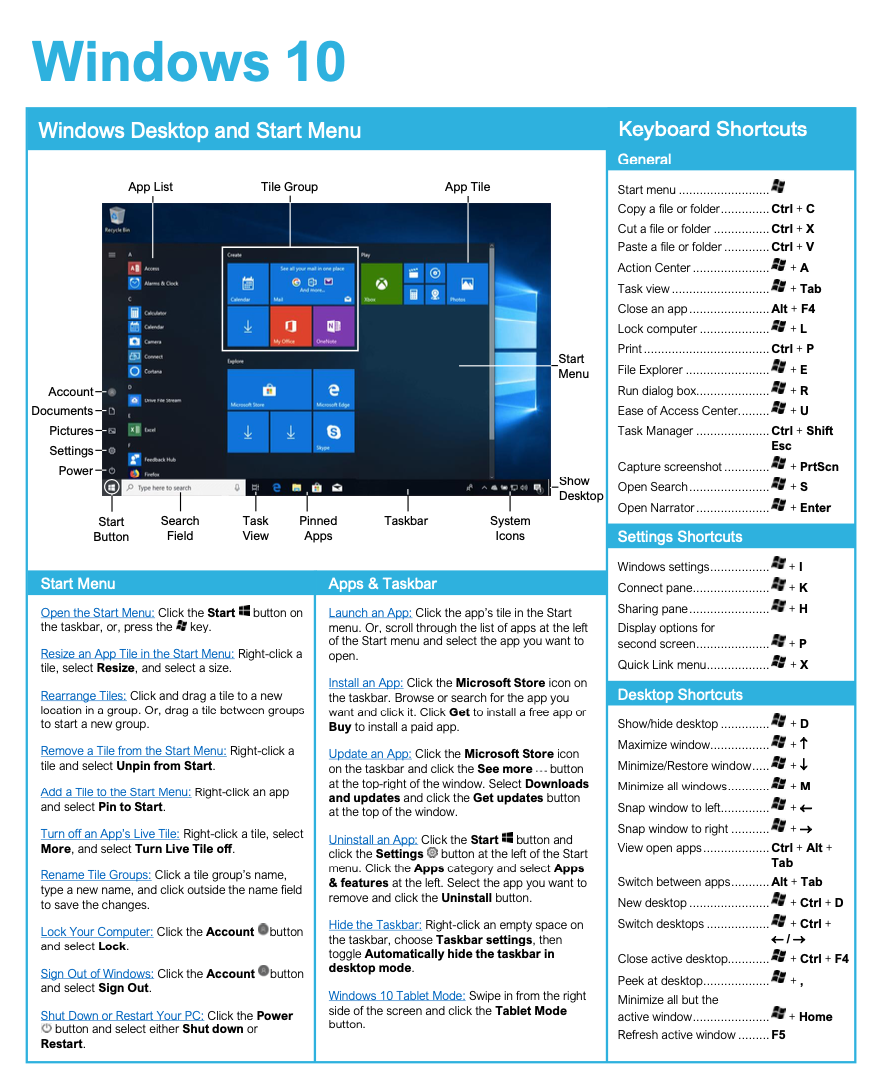 FREE Quick Reference
Click to Download
Free to distribute with our compliments; we hope you will consider our paid training.