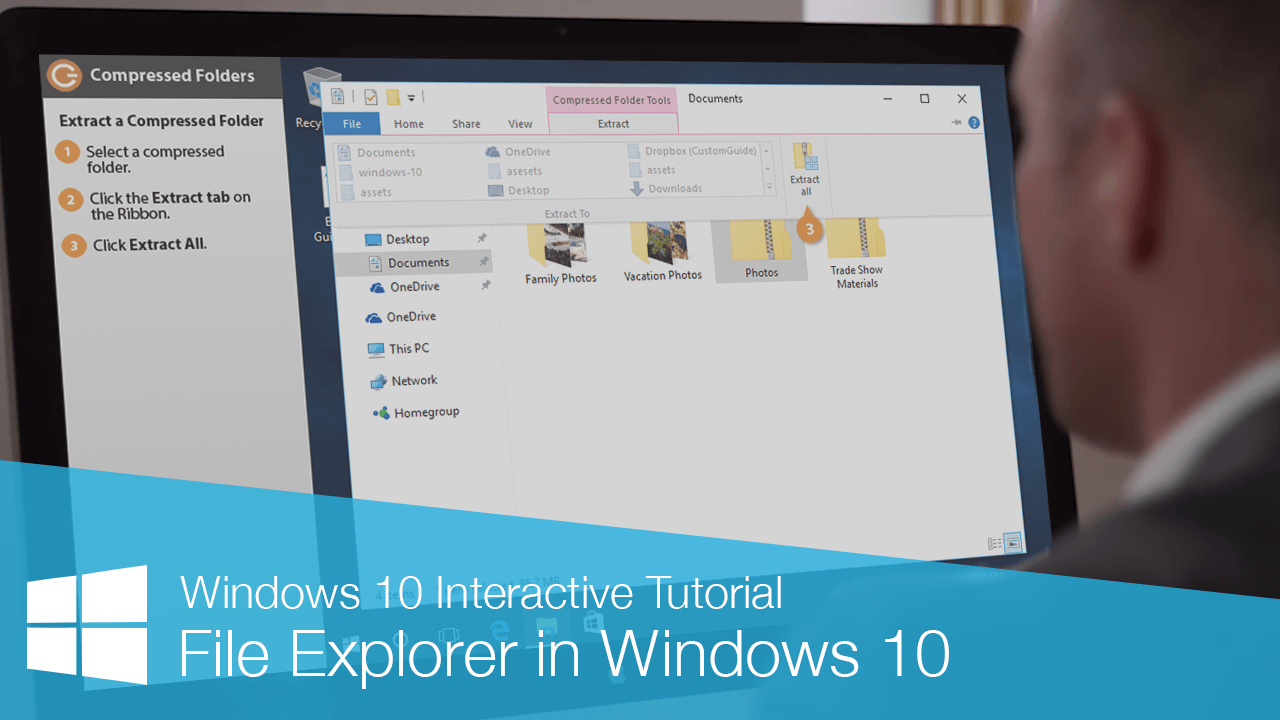 File Explorer is a file manager application that you will use to navigate through folders and manage your files. File Explorer replaced Windows Explorer from previous versions of Windows.
Here's how you open File Explorer.
Click the File Explorer icon.

Quick Access appears, which provides quick access to commonly used folders.

You can also click the Start button, and then choose File Explorer.

Press + E to open File Explorer.

Open a folder by double-clicking it.
The File Explorer address bar is located above the file list and provides the file path of the current folder.
Click a folder from within the address path to navigate to a different (i.e., higher) one.
The back, forward, and up buttons appear next to the File Explorer address bar and provide simple functions.
Click the Back button to return to the previously-opened folder.

This function is similar to that of using the back function in a web browser.

Click the Forward button to return to the folder you accessed prior to clicking the Back icon.
Click the Up button to move up one folder in the file path.
The left-hand pane of File Explorer is the Navigation Pane, which includes access to Quick Access, OneDrive, your PC, and network locations. You can easily open a folder or file from the Navigation Pane.
With File Explorer open, click a shortcut to open it.
Like other Windows apps and programs, File Explorer contains a ribbon, which is located above the file path, across the top of the app. It is composed of tabs filled with command buttons, which are grouped similarly based on function. Tabs and commands differ based on the what folder is open, what file is selection, or what function is being used. For example, the Picture Tools tab appears when a picture is selected, and the Drive Tools tab appears when a drive is selected.
Click a ribbon tab to view the File Explorer ribbon and commands.

The File Explorer ribbon is hidden by default.

Click a command.

The ribbon will automatically hide.

Click the Expand the Ribbon button to unhide the ribbon.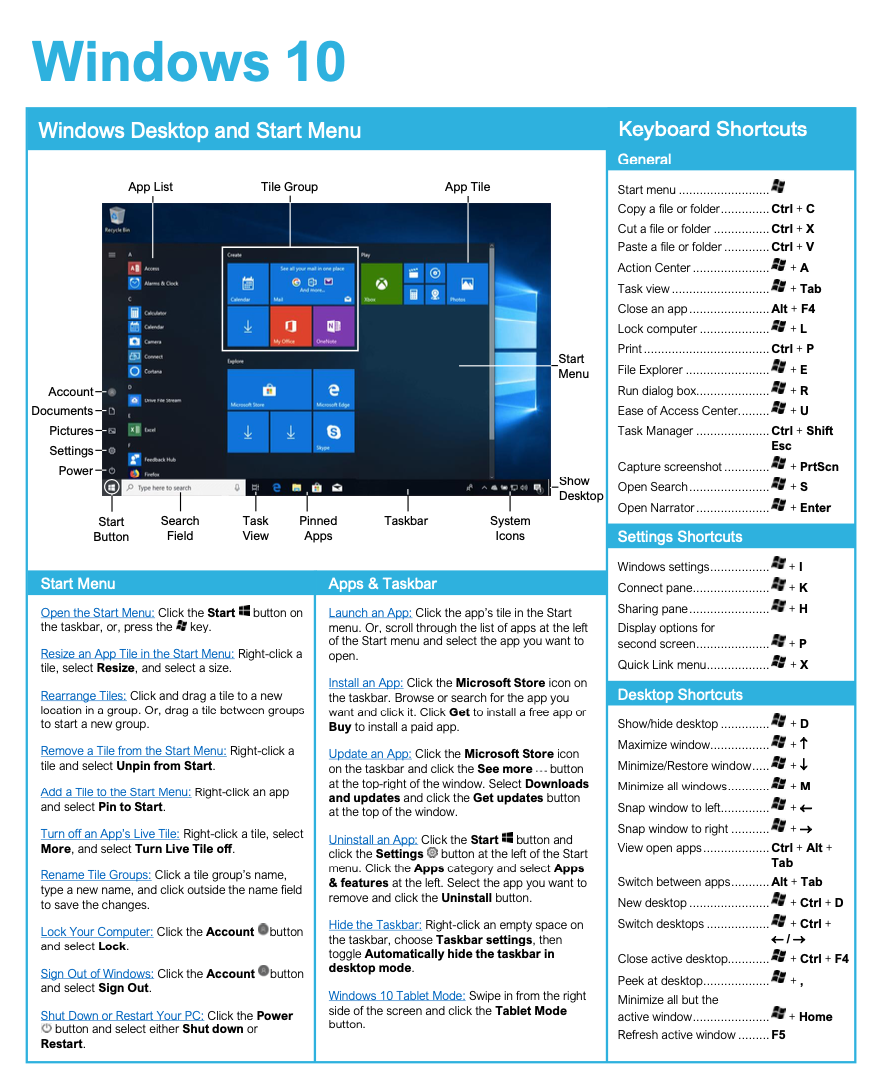 FREE Quick Reference
Click to Download
Free to distribute with our compliments; we hope you will consider our paid training.