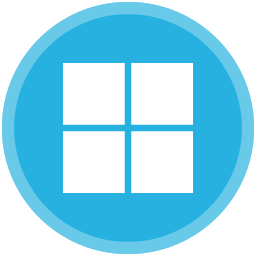 Cortana in Windows 10
How to Use Cortana in Windows 10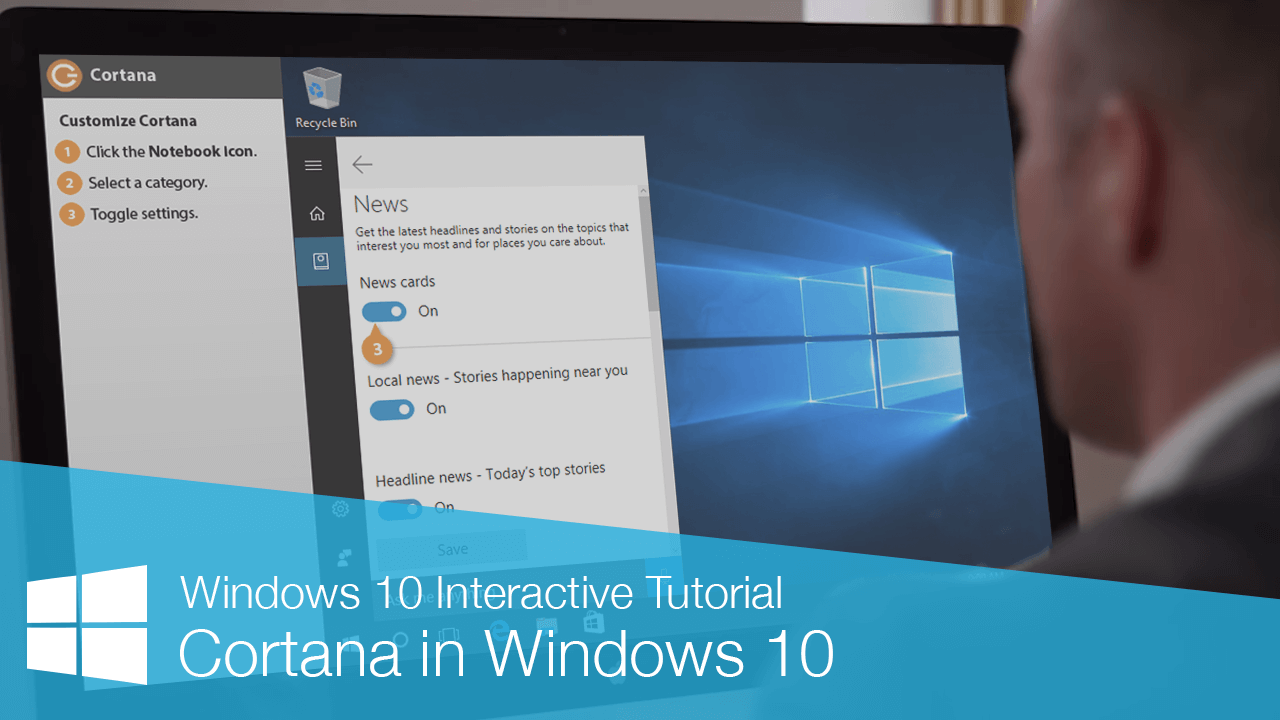 Cortana is Microsoft's powerful digital personal assistant who uses Bing's servers to answer your questions. You can use Cortana to search both your computer or the internet and to quickly ask questions or issue commands. Cortana integrates across multiple devices (Android and Windows phones). Also, keep in mind that you cannot turn off Cortana and use plain search.
Some other things Cortana can do for you include the following:
Automatically add information to your calendar based on emails you receive
Create and maintain lists
Find folders on your computer
Open apps on your computer
Prompt you to reschedule an appointment if it overlaps with another
Research facts, places, and other information
Send emails and text messages
Track packages, sports teams, or airline flight times
When you first log in to Windows 10, you're prompted to confirm your intent to use Cortana. Choose one of the following options: Disable Cortana in Edge, Not now, or Use Cortana. Cortana will need access to some of your personal data to be most effective. The Search field on the Taskbar is where you get started setting up and using Cortana.
Click in the Search field.
Click Cortana can do much more.

Click Sign In to confirm you allow Cortana to:

Collect and use information, including location, contacts, calendars, Edge browsing history, and device search history.

Sign in to your Microsoft account (if applicable).

Follow the on-screen instructions to complete the set-up process.
You don't have to be logged in to your computer to use Cortana. You must enable the use of Cortana from your lock screen before you can use her features without logging in.
Click in the Search field.
Click the Settings button.

Cortana settings appear.

From the Talk to Cortana section, toggle on Use Cortana even when my device is locked.
When you open Cortana, the weather, any calendar events or reminders, some news articles, and other things you may be interested in appear. If you've used Apple's Siri or Google Now before, you'll be familiar with Microsoft's Cortana.
You can use Cortana to search for anything, either on your computer or on the internet. Just type, or speak, what you're looking for. As a reminder, Cortana works best when you're signed in to your Microsoft account.
Type a search or command in the Search field.

Search results appear.

Press + C to access Cortana speech search.

Press + S to access Cortana text search.

Click the item you want to open.
You can use Cortana to send someone a text message if you're away from your mobile phone. Cortana uses SMS (Short Message Service) to send texts from your computer to a contact.
Click in the Search field.
Type or speak Send text.
Click Send a message.

Search contacts by clicking the + icon.
Type your message, and then click Send.
If your computer has a microphone, you can get Cortana's help by talking instead of typing. Just click the microphone button and tell Cortana what you want to do.
Click the Microphone button.

You can also say, "Hey Cortana," and what you want her to do (if you've enabled this feature).

Say your command.

For example, you could tell Cortana, "Remind me tomorrow morning to update the sales numbers.

Speak any additions, changes, or corrections.
Cortana adds the appointment to your calendar.
In addition to adding or editing calendar events and reminders, Cortana can set alarms, send emails, get directions, do calculations, and look up facts and information.
This table includes examples of Cortana commands.
| Type or speak this | to do this |
| --- | --- |
| Find my marketing budget. | Search the computer for files that contain the file name marketing budget. |
| How are the Vikings doing? | Display the current season statistics for the Minnesota Vikings. |
| Open Excel | Open Microsoft Excel |
| Remind me to call Lucy. | Set a reminder to call Lucy. |
| Schedule breakfast tomorrow at 9 a.m. | Create an appointment for tomorrow at 9 a.m. |
| Set an alarm for 4:30 p.m. today. | Set an alarm for 4:30 p.m. today. |
| What is 365 times 40? | Calculate 14,600. |
| What is the weather like? | Display a weather forecast for your location. |
Through the Cortana Notebook, you can tell Cortana about your interests, favorites, and topics you want to know about. Cortana's Notebook is where you can find information learned about you and where you can control what appears when Cortana opens.
Click in the Search field.
Click the Notebook button.

Click the Manage Skills tab.
Scroll through the topic categories and click one to open it.

Toggle settings on or off.

Topics toggled off won't appear when you open Cortana.
This table includes the Cortana categories you can configure.
| Category | Description |
| --- | --- |
| About me | Change your name and favorite locations (e.g., home, work, etc.). |
| Academic | Track academic topics and scholarly fields of interest. |
| Connected services | Manage your connected accounts, such as LinkedIn and Office 365. |
| Cortana tips | Toggle on or off Cortana tip cards. |
| Eat & drink | Customize restaurant recommendations. |
| Events | Configure suggestions for local events of interest to you. |
| Finance | Pick stocks you want to track. |
| Commute & traffic | Customize traffic updates. |
| Calendar & reminders | Customize appointment and reminder settings. |
| Movies & TV | View show times for movies and TV shows. |
| News | Specify news headlines on topics of interest to you. |
| Packages | Track package shipments. |
| Permissions | Configure how much Cortana information about you is seen and used. |
| Shopping | Get help shopping with a shopping assistant. |
| Special days | Celebrate special days, such as holidays, with game and activities. |
| Sports | Add sports teams to follow. |
| Flights | Obtain flight statuses and trip plans. |
| Weather | Customize a weather forecast for your location. |
In order for Cortana to be most effective, personal data about you needs to be collected, including information about your contacts, location, internet search history, speech, typing pattern, and more. You can ease any concerns about data privacy by limiting the information collected by Cortana.
Click the Start button.
Click the Settings button.

Settings categories appear.

Choose Cortana.

Click the Permissions & history category.
Click Manage the information Cortana can access from this device.

Toggle off a data option; Cortana will stop collecting the information and using the data.

Options include:

Location and location history
Contacts, email, calendar, and communication history
Browser history
You can delete Cortana's memory and limit the understanding of your voice and typing patterns. Performing these steps will also delete any information Cortana saved about you. These measures will further ease your concerns about data collection.
Click the Start button.
Click the Settings button.

Settings categories appear.

Click Privacy.

Privacy settings and options for app access appear.

Choose Speech, inking & typing.
Click Turn off speech services and typing suggestions.
Click Turn off.

Cortana can no longer hear your voice, read your typing history, or understand your handwriting patterns (for stylus users).

Information Windows has stored to use for suggestions was cleared.
You can't remove Cortana, but you can hide Cortana.
Right-click the Search field.
Choose Cortana, and then select Hidden.
The Search field disappears.
If you have a microphone, speaking "Hey Cortana" will cause the Search field to reappear.
Cortana can be easily restored if previously hidden.
Right-click an empty space on the taskbar.
Choose Cortana, and then make a selection:

Show Cortana icon: Only the Cortana icon appears on the taskbar.
Show search box: The Cortana icon and search field appear on the taskbar.
Free Course on Us
You Get:
LinkedIn-ready certificate
Skill assessments
Bite-sized, interactive lessons
Saved progress