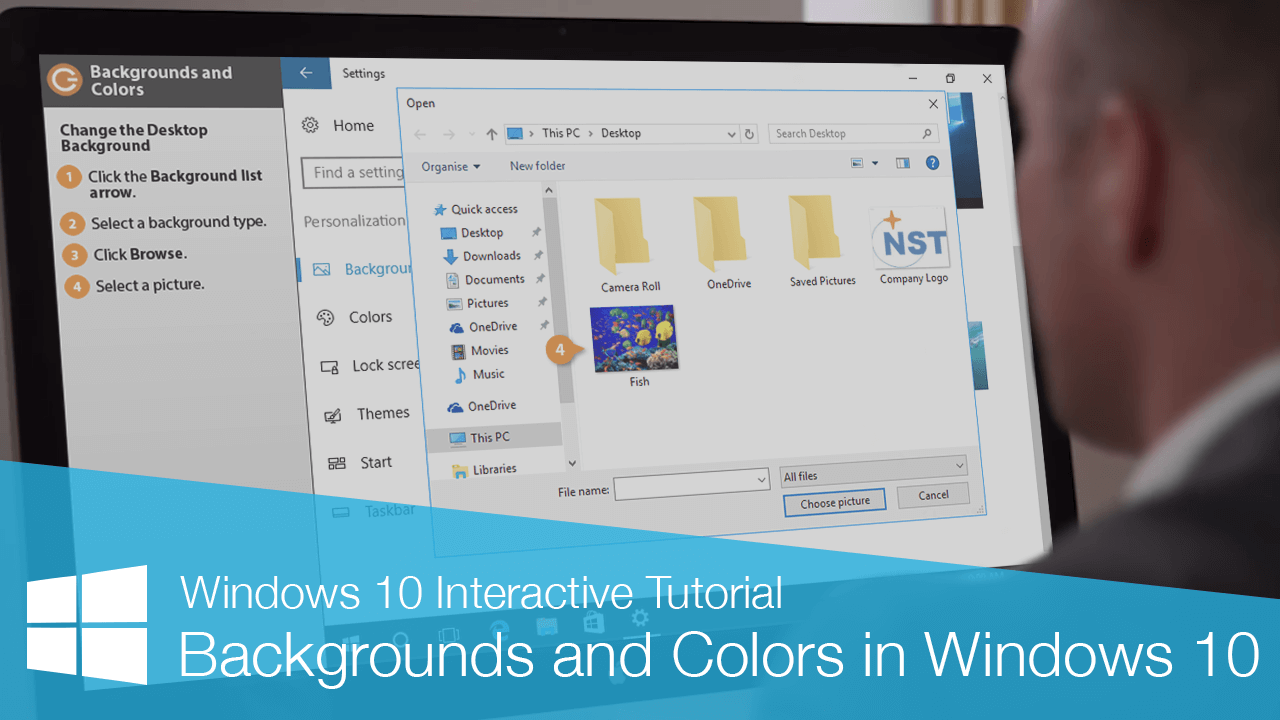 You can customize the colors and appearance of Windows.
Follow these steps to access your personalization settings.
Click the Start button.
Click the Settings button.

Settings categories appear.

Click Personalization.
Here you have a few ways to change how Windows looks.
Here's how to change your desktop background.
Click the Background list.
Choose a background option.

Picture
Solid color
Slideshow

Click Browse to add a picture.

Alternatively, you can choose a built-in background picture.

Choose a picture.
Click Choose picture.
Your picture appears as your desktop background.
Typically, Windows automatically chooses an accent color based on your background image. You have the ability to change the window and accent colors.
Choose Colors.
Unselect the Automatically pick an accent color from my background option.
Select an accent color.

Window borders, icon highlights, and Start menu tiles change to the selected color.

Scroll down to the Show accent color section, and then select the Start, taskbar, and action center check box.

The accent color is added to the Start menu, taskbar, and Action Center.

Toggle the Transparency effects option off.

Without transparency, the Start menu, taskbar, and Action Center colors appear bolder.

Click the Start button to view and confirm the transparency setting.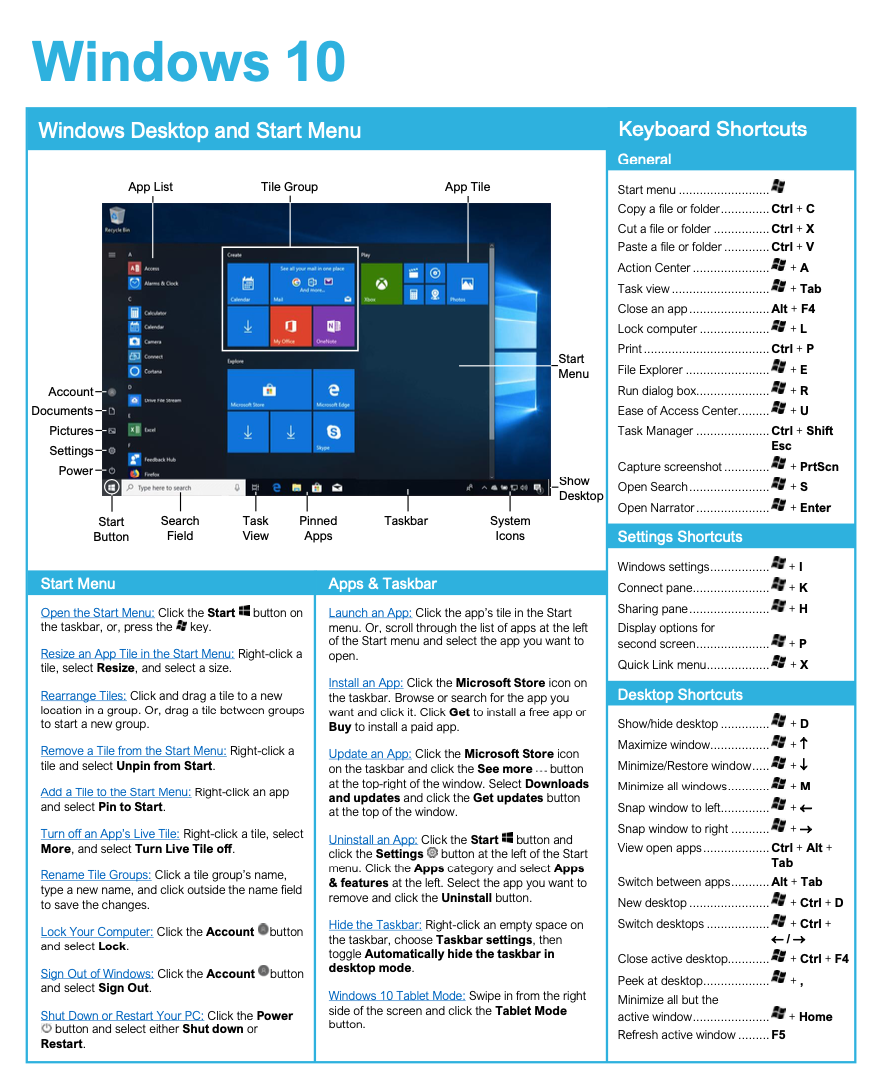 FREE Quick Reference
Click to Download
Free to distribute with our compliments; we hope you will consider our paid training.