Managing Meetings
Learn by doing—not watching—with interactive simulations.
Course Includes
Certificate of Accreditation
2.0 Credit Hours
Interactive Tutorials & Skills Assessments
Student manual, instructor guide, & practice files
What you'll learn:
Lead successful business meetings with critical facilitation techniques.
Set the stage by planning for attendees, space, and technology.
Drive toward clear and attainable meeting objectives.
Develop practical strategies for documenting decisions and delegating tasks.
Proven Learning Method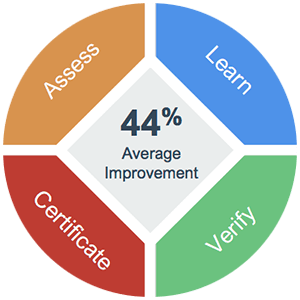 Skill
Assess
Learn
Verify
Improvement

Managing Meetings

Complete Course to Display Score

Decide to Have a Meeting

Click To Try

Not Started
Not Started
Not Started

Types of Meetings

Teleconferencing

Meeting Objective and Agenda

Schedule a Meeting

Location and Technology

Delegate Responsibilities

Run Effective Meetings

Take Notes

Close a Meeting

Meeting Follow Up