Business Writing
Learn by doing—not watching—with interactive simulations.
Course Includes
Certificate of Achievement
Interactive Tutorials
Skills Assessments
What you'll learn:
Learn techniques for clear, concise, and professional writing.
Structure your writing and design to benefit readers.
Proof your writing to catch embarrassing errors.
Leverage business writing templates to guide your message's flow.
Try sample lessons in the course outline shown below!
Proven Learning Method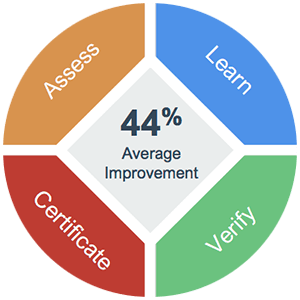 Skill
Assess
Learn
Verify
Improvement

Business Writing

Complete Course to Display Score

Before Writing

Click To Try

Not Started
Not Started
Not Started

Organize Your Thoughts

Anatomy of Communication

Write Your Message

Document Design

Editing

Letters

Emails

Writing Templates