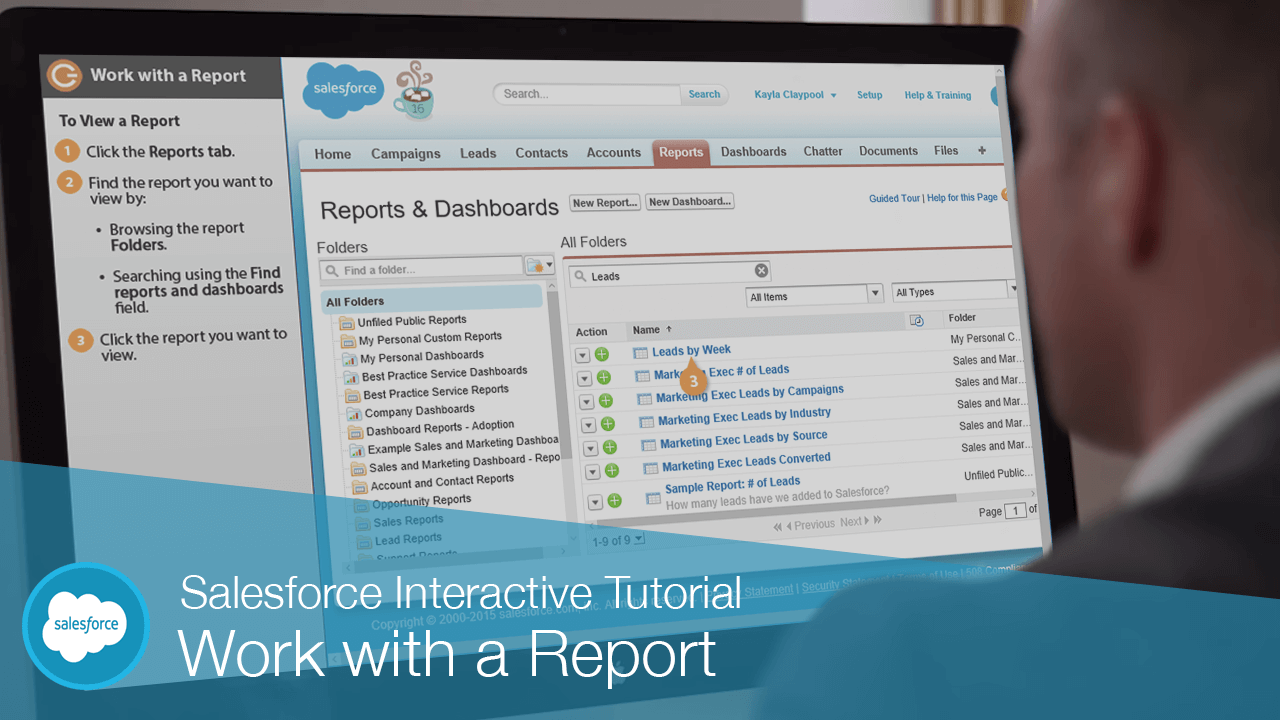 Reports let you view and analyze information in Salesforce.
Find the report you want to view. There are two ways to find a report.

By browsing through the various report folders.
By searching in the Find reports and dashboards field.

Click the report you want to view.
Every report in Salesforce has a built-in filter based on a single date field and a time frame.
Specify the Date field and Time Frame you want to view.

If you need to adjust the time period click the Range list arrow, and select the option that best fits your needs.
Salesforce returns the results, but you won't be able to see the individual records.
Now, you can see the records that are included in the report.
You may also want to print your screen.
Click Printable View.

Salesforce downloads an Excel file to your computer.
You can also export a report to Excel or a CSV file.
The report is exported as a CSV or Excel file.
You can view any record in a report by clicking it.
Click the record you want to view.
Salesforce opens the record.