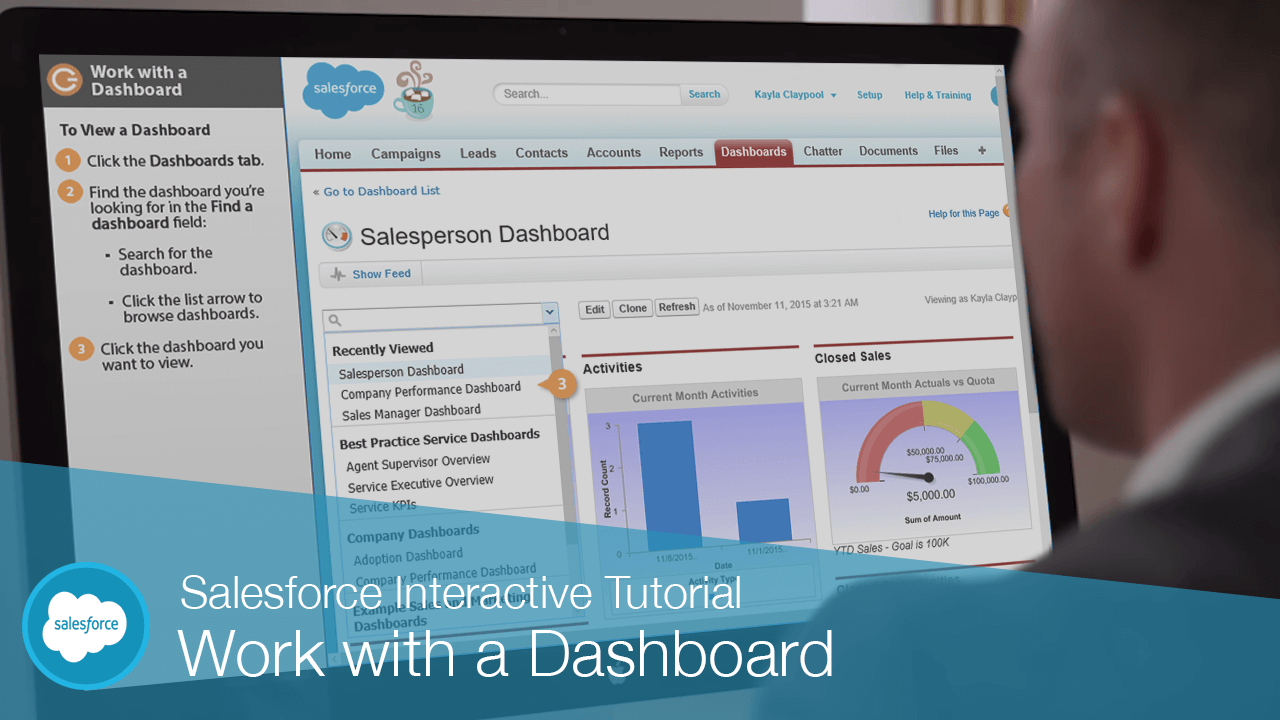 You can create dashboards from your reports, which are charts that give you a visual representation of your company's overall health. Dashboards can be customized to show the type of data that you want to appear in them.
Click the Dashboards tab.

The last dashboard you viewed appears.

Find the dashboard you're looking for in the Find a dashboard field.

Search for the dashboard
Click the list arrow to browse dashboards

Select the dashboard you want to view.
Sometimes you will need to refresh a dashboard to make sure it displays up-to-date information.
The dashboard is refreshed.
Every chart on a dashboard is based on a Salesforce report. You can view these reports by simply clicking any dashboard component.
Click any dashboard, chart, or table.
Salesforce displays the report that the chart is based on.