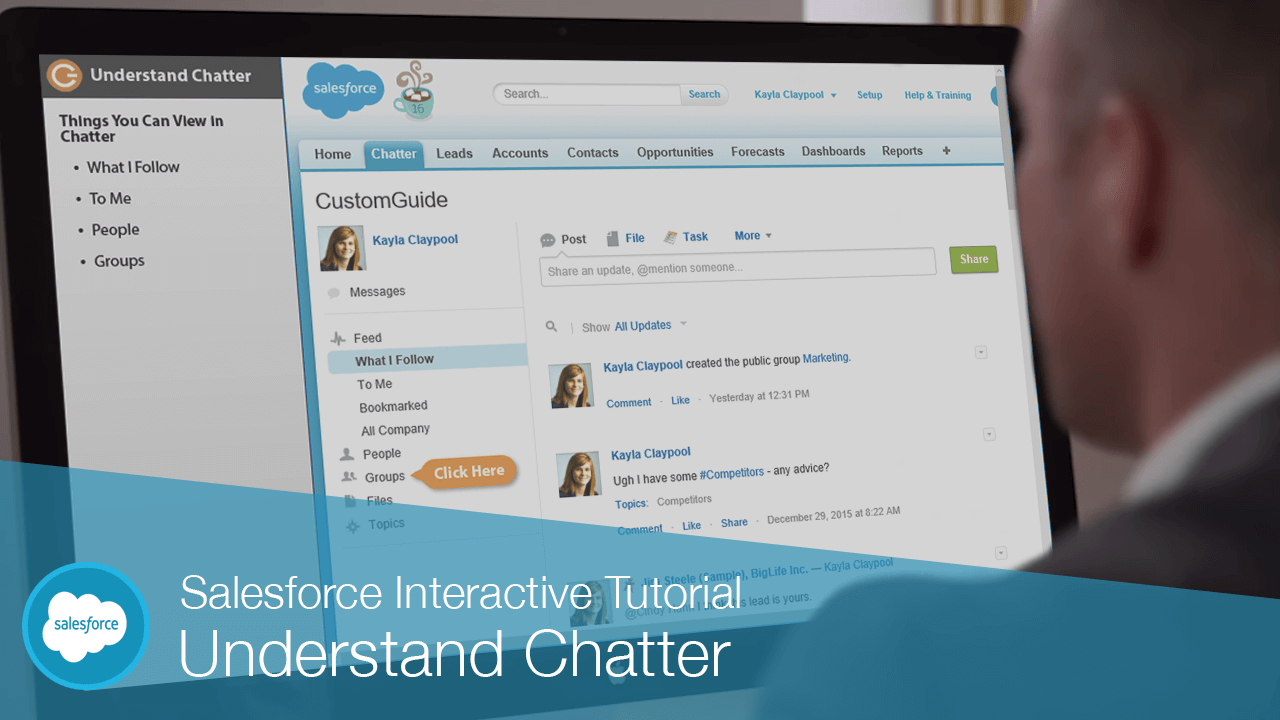 Chatter is a powerful collaboration feature of Salesforce, that lets you communicate with other users, take notes, view activity feeds, and more.
Click the Chatter tab.
The Chatter tab is your hub for most things related to Chatter.
Chatter has a variety of content that you can view:
What I Follow: A feed of posts and activities, similar to Facebook.
To Me: A list of posts where you were specifically mentioned.
People: A list of Salesforce users in your organization. You can click any user to view their activity feed.
Groups: Your organization might use Chatter Groups as a place to communicate online.
Salesforce records can also have Chatter feeds associated with them.
Find and open the record you want to view.

If a record type has Chatter available, you will see a feed option near the top of the record.
The messages related to that record are displayed.